I didn't do as I  intended this week and write this post as the days go by. So it is all blurred into one. With the weather bad I can't even navigate the days by walks.  At the moment we are in an area of the country where we are not on a local lockdown which I am grateful for. Although our days this week have revolved around work and school and with a quiet weekend planned we could well be.
Monday – 28th September
I had all good intentions of making sure I took a photo every day… and failed on day one. Mondays are not inspiring to me at all.
Tuesday – 29th September
I have been wearing a mask on the school runs for some time now. However, I have noticed that there are still a lot of people who are not wearing one. We had another communication out today citing the announcement last week.  I can understand if you can't wear them for health reasons. But I do not understand the sheer bloodymindedness of it infringing on my rights.  Which is what the school gossip mill is speculating for lack of compliance. The boys are in morning and afternoon clubs now so our pick up and drop off during the week has been simplified as they are both in the same place at the same time. Unless its. Tuesday where we pick them up slightly early because of football.
I had planned to take a picture of Charlie in his cubs uniform… but him leaving the house coincides with Harry's bedtime so I missed the opportunity.
Wednesday – 30th September
Charlie was in a foul mood this morning because Wednesday is the second day of PE for the week. He hates it because he has a dance.  It is new to them this year and not his thing bless him.   Normally he takes all of his classes in his stride. But not this. I think he is also struggling as the teaching this year seems stricter than before.  I was inspired to do a Harry Potter gift guide as well as my usual gift guides this year and we had this cute little fellow turn up. It was the only picture I took today.
Thursday – 1st October
Our internal work IT systems moved from one system to another overnight on Wednesday. It wasn't too much of a disaster although today the new system was really slow.  Frustratingly so and did nothing for my motivation.  Hopefully, they will fix whatever it is in the background so that next week can be more productive. The only photo I took was in the evening when I was sharing my Christmas photo props with a friend. These are still my favourite. I got them from paperchase last year  for a bargain price in the sale
Friday – 2nd October
I had no plans today for my Friday off. I had contemplated popping into town to survey some of my favourite clothing shops. But I don't really need anything and the weather was foul. So I decided to spend the day trying to catch up on the blog.  I have been busy in the background these last two weeks sourcing gift guide items and working on my Christmas campaign. Both of which seem to be taking up my all evenings.  So I spent some time finalising and chasing up brands and also catching up on comments.  I was surprised by just how fast the time went.
I did have an hour off to watch a  Netflix show called the Originals. It was the first episode. Can't say I am sold on it. But since its the only time I get the remote to myself  (we only have one TV in the house by design) it seemed like a good opportunity. I will watch another episode next week and see how it goes.  After these last few months, it felt like a little bit of luxury to have it all to myself!
Realised when I picked the boys up from school it was PE day for Harry. No wonder the teacher gave me a funny look when I dropped him off this morning in his school uniform. Must have missed that communication with both schools we seem to get about 10 a week. Will have to pay more attention in the future. Whoops, #mumfail. Not that Harry seemed to care, he has decided he doesn't like PE at all.  On a more positive note, I did have a proud mum moment as Charlie got another 100% on his spelling test this week, making two weeks in a row. I know this is only a small milestone, but the effort we put into trying to learn spellings over lockdown seems to be paying off. It was the one thing we had to really struggle with to get him to do and although those days were so stressful balancing full-time work and homeschooling this feels like a little bit of a pat on the back.
Saturday – 3rd October
Had hoped to get out in the garden today but it threw it down all day. And I must admit I am a fair-weather gardener. So instead I decided to tackle my draws and wardrobe.  Its been long overdue and a task I have been putting off.  It took me the best part of four hours but I went through all my clothes in our room. And now have two large black bags of donations.  Which I am unsure where to gift them to since many of the charity shops are not taking any more at the moment.  I was impressed with myself for being ruthless. Since we have changed our mind on moving  (again) the walk-in wardrobe is some time away so I need to make everything fit in the space I have.
Keeping along this theme I also went through our coat rack and Hubby got three bags of Charlie's clothes out of the loft to see what we wanted to reuse for Harry.  I am hoping to donate some of the younger bits to a friend and I have a little pile of sentimental bits which I am hoping to sew into a blanket at some point.  The one thing I hate about clearing out is now I have to live with bags everywhere until we can find someone to take them.
After we sat and introduced Monsters Inc to Harry.  I used the opportunity to do some more of my diamond painting. I have a couple of craft projects I want to start but will not be until its finished. I am now a full two thirds through it.  I am never doing another one…
Sunday – 4th October
With Harry now having reading homework to do,  the morning was spent with both boys mainly doing homework before watching a Disney movie.  We had a photo to take for an Instagram campaign so we eagerly watched the weather and kept darting out every time the rain stopped! Hence the featured photo for this weeks post.
In the afternoon I had booked for us to go pumpkin picking but the weather forecast showed rain all day.  When I had booked there was at least a couple of hours in the afternoon where it looked okay. The kids were still desperate to go so,  but the husband was not keen which meant I ended up taking them on my own. It was a complete washout. They were only meant to pick one each but   I  am such a sucker that we ended up with one large one and then half a dozen small gourds.   At least they look pretty by the fireplace.
Blog posts this week
Not a very successful week on the blog front. Although I have launched my 12 weeks of Christmas Campaign which has taken a lot of work!  I am very excited about it though and keeping everything crossed it does well.
You are invited to the Inlinkz link party!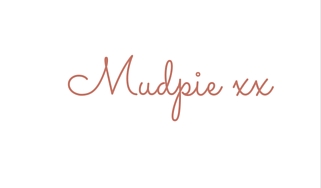 If you've liked this post please follow me on my social media channels:
Mudpie Fridays: Twitter | Instagram | Facebook | Pinterest | LinkedIn