Another week closer to the end of the year!   Although we had the typical slow start to the week just focusing on getting through the days of work and school. We did manage an adventure at the end of it, which we made the most of. Not knowing what the coming weeks will bring.
Monday – 5th October
No photos… there's a surprise.  I will be making sure I actually take one next week. An average day at work and school.
Tuesday – 6th October
Clubs at school and  Cubs afterwards. Tonight they were cooking sausages on firepits and I still haven't managed to sew his badges onto his sweatshirt.   I had ordered  Charlie a  new Harry Potter cape for our upcoming adventure it said age 8+ online. But when it turned up it fitted me! Needless to say, it is going back.
Wednesday – 7th October
Busy day at work, it is starting to pick up again. I did finally manage to make it down to the greenhouse to water the plants.   We will need to spend next weekend clearing out some of the beds. The pumpkins are coming on well although I am not sure they will get much bigger. I did pick our first sweetcorn which we all had for dinner and they were very yummy. I just wish we had managed to grow more.
Thursday – 8th October
My favourite day of the week! I got greeted by a very happy four year old after school club today as he had been awarded star of the week. For sharing and playing nicely.
Friday – 9th October
This morning after the school run I  met my mum for coffee before heading home to pack.   After picking up the boys from school we headed to Canterbury for a mini-break away. The last we have planned for this year. One benefit of having a mini-break close to home is that we checked into the hotel at about 5.30.  Meaning we got to head out for a curry while it was still light. I think its the first time we have been out for a curry for months.
Saturday – 10th October
We had a busy day today, having to book everything in advance at least means we are organised!  Our first stop was the Cathedral where Charlie enjoyed pretending to be Harry Potter! We even found out that JK Rowling got the inspiration for the snitch from a statue by the  Miracle windows.  After we headed for a trip on the River Stour on a punt which was great fun, especially as we had a guided tour so no one had to worry about falling in.
Then after lunch in a brewery we went to the Abbey which is the second  UNESCO site in Canterbury. All the fresh air made everyone sleepy so we had a nap before finishing the day in a lovely Italian close to the restaurant. I plan to write up our weekend away at some point although it may end up in drafts for a while yet….
Sunday – 11th October
After breakfast at the hotel, we stopped at a National Trust on the way home. Sissinghurst is beautiful and the weather was so nice we had a very pleasant couple of hours exploring.
Blog posts this week
Not a very successful week on the blog front. Although I have been updating  12 weeks of Christmas Campaign which has taken a lot of work!  I am very excited about it though and keeping everything crossed it does well. The second giveaway is now live if anyone fancies entering it would be nice for someone  I know to win  …. its a 3 or 4-night stay with Verdant Leisure.
You are invited to the Inlinkz link party!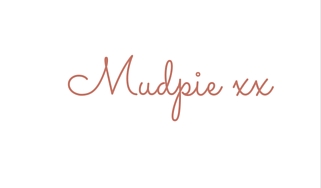 If you've liked this post please follow me on my social media channels:
Mudpie Fridays: Twitter | Instagram | Facebook | Pinterest | LinkedIn