'You are the bows from which your children as living arrows are sent forth"
We were away this weekend staying in Canterbury.  It was the last mini-break that we have booked for this year. Other than a rather special trip in December which may or may not happen depending on how everything unfolds.  The planning which now needs to go into such breaks still astounds me. The virus having put pay to any sort of flexibility.
One thing I had booked was a trip to the Cathedral.    It was very quiet which meant Charlie and I had ample time to walk around. One of the volunteers even pointed out to us a little round statue,  which gave  JK Rowling the idea for the snitch.  Canterbury Cathedral was approached by  Warner Brothers to see if they would allow filming for Harry Potter.  But they turned it down at the time. That saying the cloisters look very similar to the hallways so we took the opportunity while visiting to get a couple of photos.  Charlie enjoyed jumping out from behind the pillars shouting all sorts of spells and hexes.  Probably just as well we had it to ourselves.
Harry Potter UK Filming Destinations Bucket List
The picture I chose of Harry was taken on Sunday. We had opted to stop at  Sissinghurst Castle a National Trust property on the way home.  I had not visited since being on maternity leave with Harry. That particular trip didn't feel like it was that long ago so the fact he has now at school felt a bit surreal. There is no play area but that didn't stop the boys climbing and enjoying themselves.
Next week we don't have anything planned, although we are hoping to start to think about the half term. Assuming Monday's announcements don't put a stop on everything.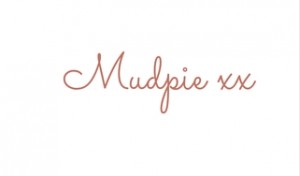 If you've liked this post please follow me on my social media channels:
Mudpie Fridays: Twitter | Instagram | Facebook | Pinterest | LinkedIn