10 Tips For Your First Narrowboat Break With Kids. In September we had our first narrowboat break as a family. Travelling across to Bath from Hilperton Marina in Wiltshire and back again which is a 23-mile round trip.  As a family of four with an eight-year-old and a four-year-old in tow, we skippered a 67ft narrowboat for a two-night stay. We went through locks, swing bridges and across aqueducts.   We had a wonderful break but during our trip and learnt lots along the way
So if you are thinking of booking your first narrowboat trip and are a little nervous as to what you have let yourselves in for then this post should help – 10 Tips For Your First Narrowboat Break with kids.
10 Tips For Your First Narrowboat Break With Kids
Learning the ropes
We arrived to pick up our boat mid-afternoon expecting it to take about an hour to get a customised with it and head out.  But in all honestly, it took a lot longer, over twice that.  Partly because we needed to watch several DVDs one of which was about forty minutes long.  The information contained within them is vital but with two excitable kids who just wanted to get on the boat, it was a bit of a challenge.   To shorten the process and to be able to take the information in better. I would suggest when booking to ask for this information to be emailed you. So that you can watch it online and take it all in.
Size matters
When choosing your narrowboat for the first time I would opt for a boat which is comfortable for the number of people but on the smaller end of the scale.   Although we did manoeuvre our 67ft boat reasonably easily,  a smaller boat is a lot less daunting. Especially when travelling with younger children.
Canal etiquette
There are some basics which will make travelling on the canals a lot easier. While cruising you need to keep on the right. When you come across areas where you can not see what is coming in the other direction use your horn to raise awareness. For example, when we travelled across the aqueducts there were points when we could not see. And the canal was only wide enough for one boat.  Finally, you should aim to keep the speed of the boat at walking pace. Which is about four miles an hour.  If you are travelling much more than this then it is likely other canal users will ask you to slow down.
Choose your route carefully
The boat hire company will be able to help you with choosing a route. We had already opted for one which we had kept intentionally simple.   Never having skippered a narrowboat before we chose a route with only one lock.  Perhaps if there had been more adults we may have been more adventurous.   And actually, the locks are easy to manage once you get the hang of it.
But knowing we only had one to worry about makes the journey easy and more pleasurable for us.  Charlie, on the other hand, wants to try a stair lock on our next trip.   Locks, swing bridges and aqueducts can provide entertainment for older children as they jump on and off the boat.
The other thing you need to think about when planning a route is roughly where you want to stop. Especially if you are thinking about stopping in pubs and restaurants as at the moment many will need to be booked in advance.  The boats are completely self-catering so we also had a packet of spaghetti and a jar of pasta sauce in the cupboard just in case we didn't make our planned stop.
Purchase a route map
We picked up a map of the canal from the marina. I would definitely recommend doing this as not only can you see all the available mooring spaces. But it is also much easier to locate where you are since all the bridges are numbered. On our map, the purple moorings showed where the residential boats could moor and the white where we could.
The map also shows where you can turn the boat around. Including how wide the turning circle is. As we needed to turn before Bath this was really important for us to find one which we fitted in. The width signs are not always visible so the map was essential.
Locks
Really for a 67ft boat, you need three adults as a first-timer to manage the locks, especially if you have young children on board. That said my husband and I managed it with two young children, the eldest who is eight also enjoyed helping.   However, if you come upon a lock and there is another boat waiting then etiquette is for you to enter the lock together. Which means you also get the chance to share the hard work too.
Mooring up
We learnt the hard way. Our first mooring experience was in the pitch black on the side of a canal in the middle of the reeds. This is not ideal. So I would recommend making sure that you give yourself plenty of time especially  on our first trip.  The longer boats will have a rope in the middle, it is this centre rope which will hold them against the side of the canal. We only realised this after a couple of attempts.   Boats will contain a hammer and pins so that you can moor at any point.

Keep the boat in the middle
Wherever possible the recommendation is to stay in the middle of the canal.  Obviously, at some points, you come across boats coming towards you you need to move over to the side. Most canals are man-made so there is a concrete lip at the side which in some places can stick out quite away. It is not always obvious so when you are heading over to the side its best for someone who is not the skipper to keep an eye out on how close you are so you don't get too close.
Water
You can drink the water which is on the boat. Our first trip was only two nights so we did not need to fill up the water tanks as the marina had done this for us.   For a longer trip you will need to fill up yourself from the services on the canals.  They are easy to spot on the map.
Kids entertainment
Don't forget to take something to keep the kids entertained. Although there is lots of time spent together as a family on deck navigating the water. There will also be a time when they want to retreat inside. We took some small games for the boys to play during our trip.  Along with some colouring books and nature spotter guides. There are lots to keep them entertained when passing through bridges and locks but depending on your route there could be quiet moments.
Have you been on a canal boat holiday? What are your tips? I would love to hear about them in the comments below.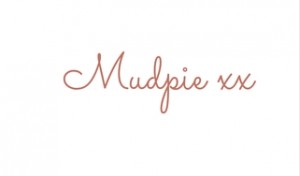 If you've liked this post please follow me on my social media channels:
Mudpie Fridays: Twitter | Instagram | Facebook | Pinterest | LinkedIn
10 Tips For Your First Narrowboat Break With Kids