This post contains affiliate links which are noted with *  this means should you go onto buy these items I will get a small amount of commission.
24 Harry Potter Advent Activities for Kids.  My eight-year-old is Harry Potter mad so this year I have decided to make Christmas extra special. By filing his advent calendar with lots of  Harry Potter-themed activities.  Obviously with him at school and both of us working from home, some I have tried to include some activities which are simple. Then some more complex and time-consuming ones which are perfect for the weekends.
24 Harry Potter Advent Activities for Kids
Put on some Harry Potter Tattoos*
Hunt for some Bertie Bots Beans*
Make a Sorting Hat Origami Game [Free Download]
Take a Harry Potter virtual tour using google maps  – for free! See  Harry Potter UK filming destinations below for ideas
Go wand hunting in the woods just make sure you get your  Wand Permit

sorted! [Free Download]

Make chocolate frogs using an Offical Harry Potter Mould*
Take a Harry Potter Wordsearch [Free Download]
Hunt for some Harry Potter Badges*
Play a Harry Potter board game*
Create invisible ink  – 5 ways to create it with  wikiHow
Make Butter Beer Fudge  – we have tried this Delish Recipe
Harry Potter Scavenger Hunt   [Free Download]
Practice some Harry Potter spells  either with a  Spell Book [Free Download] or by practising wand motions [Free  Download at the bottom of the post]
Have a go at divination  – you can find more at this Divination Class
Make your own dragon egg  –  you can find some inspiration in this  Telegraph article
Design and make your own  Harry Potter snowglobe  – using a Harry Potter Lego Figurine*
Create Troll Bogeys – find out how-to here.
Visit a Harry Potter filming location 
Make some Harry Potter Potions
Watch your favourite Harry Potter film
Get dressed up as your favourite  Harry Potter character
Have a game of ping pong Quiddich
I am sure that Charlie will love all these in his advent calendar this year.    What are your favourite Harry Potter activities? I would love to hear about them in the comments below.
Free Printable
24 Harry Potter Advent Activities for Kids Free Printable

© Mudpie Fridays. Please provide credit and link backs if duplicating this material.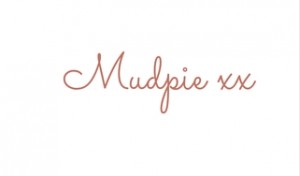 If you've liked this post please follow me on my social media channels:
Mudpie Fridays: Twitter | Instagram | Facebook | Pinterest | LinkedIn