Its been a long week! Although the days are still seeming to roll into each other at an alarming rate and I can not seem to shake the feeling of just being overwhelmed all the time. I think working from home is finally starting to get to me.  However, on a brighter note, I did manage to get a photo every day this week. Even if they are predominately gift  guide photos.  I tend to publish my gift guides the first week of November so have been using the evenings to capture photos.
Monday – 12th October
Normal workday. I can not pretend that Mondays are my favourite day of the week at the moment. I am struggling to keep on top of everything, there's so much to do I am being really ineffective. And then that makes it worse. I need to try and break the monotony and get a plan of action. Especially at it seems it will stay like this now for the foreseeable.
This evening we have booked to go away over half term to Kent.  After having to cancel Italy and the fact that the announcements meant both our area and the area we are staying in, is in tier 1 we decided to chance it. It may end up being foolish but they will move the dates if needed. So we shall see.  Of course, this was all done prior to some areas having their tiering changed towards the end of the week.
Tuesday – 13th October
I decided today that I needed to start taking control of my work-life balance. I cleared out a load of old emails so I can actually see the demands that are coming in. My intention is to get it down to under 100. I am also going to start setting myself little goals each day so I feel like I am achieving something.
We had parents evening virtually which was good actually. I did think it may be a bit odd but it was fine and actually meant we kept to time.  Charlie got a glowing report and had settled into the new way of schooling easily. He is doing very well especially at maths which is something they are wanting to try and progress even further.  I am just grateful that homeschooling does actually seem to have helped him.  He enjoyed cubs tonight, they have set up big tents to make sure that they can continue on a social distance basis.  Their task was to make bird feeders which are now hanging in the garden,
Wednesday – 14th October
I did it my inbox is now under 100 emails and I am already starting to benefit from feeling like I am being more proactive.  Let's hope this is me turning the page.   I absolutely love this nutcracker we have been sent. I have always been a sucker for traditional wooden decorations.
Thursday – 15th October
More proactivity at work – yay.  More gift guide photos in the evening this time for my men's gift guide. Not really much happening today other than the announcements in the news about other areas going into tier 2. I really hope the whole country doesn't go into lockdown again.
Friday – 16th October
Today I popped into town to pick up dessert for this evening.  I met two friends for a socially distanced meal.  It is the first time we have been together since February.  I also picked up some alcohol-free spirit, which is reminiscent of gin. I must say it was very good and  I intend on buying another bottle since it is currently on offer.   My alcohol intake has definitely gone up this year what with lockdown, working from home, homeschooling and not going out much so not needing to drive.  I think it will do me good to reduce my intake and this way  I won't feel like I am missing out.
The rest of the day was spent trying to catch up on chores and also blogmin. Its such a busy time of year with all the Christmas posts to write.
Saturday – 17th October
Took the boys to Brighton this morning to have a look at some of the street art. I chose a carpark close to the area we wanted to explore and stayed away from the centre. I think it is the first time we have been down to Brighton since January.  The boys loved hunting for the works of art. This is probably my favourite but it was a hard choice as there were so many lovely murals.
In the afternoon we started to get the garden ready for Autumn. Clearing out a couple of the veg beds and picking the last of the courgettes, beans, corn, squash and pumpkin.  I do think this is the busiest time of year in the garden. At least if we do not get away over half term we will have plenty of things to keep us busy!

Sunday – 18th October
Today was a chore day. Although the boys spent most of it in the garden continuing to help sort out beds.   The large flower bed my husband started to dig in earlier in the year has been finished off. Ready for me to add some plants in the coming days. We are not going to buy anything new, I have some perennials which I have been growing on since the Spring. Plus we want to move some shrubs about.  Our plan will be to have large borders running straight down each side at some point. I want to try and recreate a little bit of Wisley, but whether   I manage it or not who knows. Plus I am under no illusion of the work involved.
The boys and I also played with a VR   Ocean set we have been sent. Which is absolutely amazing,  you even get a kiss from a polar bear.  Plus I tried making brownies in the Pressure Cooker we had been sent as part of the gift guides. Having never used one before I was a little dubious, but I have been assured by Charlie they are the best ever. I also had a little helper that enjoyed licking the spoon clean!
Blog posts this week
I managed to write a couple of posts this week.
Plus I have been updating  12 weeks of Christmas Campaign. This weeks giveaway is night in an amazing looking hotel in Buckinghamshire for two adults and two children. I would love it if someone I know wins so if you get a moment head over and enter as it can be taken anytime until the 31st of May next year.
I am planning on trying to get all my gift guides written in the evenings this week, so I don't need to worry about doing anything over half term. But I am wondering if that's being a bit ambitious!
You are invited to the Inlinkz link party!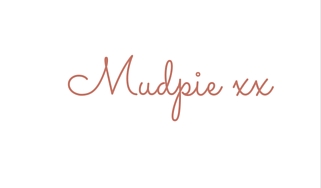 If you've liked this post please follow me on my social media channels:
Mudpie Fridays: Twitter | Instagram | Facebook | Pinterest | LinkedIn