'You are the bows from which your children as living arrows are sent forth"
One more week before half term!  It could not come soon enough I think we are all struggling a little with the routine and overwhelm.  Although what sort of half term it will be is anyone guess with the constant updates and infighting with regards to the virus. Either way, we intend to relax.
This week's photos were taken on Saturday morning.  I took the boys down to Brighton on the whim to have a look at some of the street art. We parked close to the area which I thought would be the best place to explore and avoid the crowds.  Not heading into the centre and only venturing into the north lanes for the shortest times. They loved the adventure and it was a good reminder that you can find fun in the most unusual places.  They were also very willing to pose which was nice … and together.
Here are my favourites,  I suspect at some point they will find their way onto  Instagram as they are so bright and happy.
Harry declared he was cold as soon as we arrived and ended up wearing my scarf for most of our walk. Even when he warmed up he still wanted to keep it on. The rest of the weekend was spent at home in the garden trying to get it ready for Autumn. There is always so much to do, probably more than any other season. We cleared out some of the old vegetable beds and picked the last of the courgettes, squashes, pumpkins and beans. Before getting rid of some of the annuals such as sunflowers and preparing a  flower bed which will be planted up with some of the plug plants I have been growing on since the Spring.
It seems like half the country is on half term this week, so if you are on a break I hope you have a lovely week. Or if you are like us and hanging on until Friday I hope it is an easy week for you.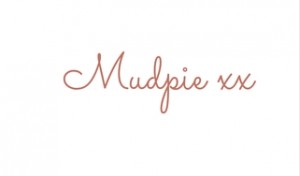 If you've liked this post please follow me on my social media channels:
Mudpie Fridays: Twitter | Instagram | Facebook | Pinterest | LinkedIn