Short week this week as we go away on Saturday for half term and I wanted to keep all our holiday photos together. There have been times this week when I have wondered if we would make it, to be honest. However, I am looking forward to having as much of a break as possible.
Monday – 19th October
Busy day in the office.   Not much else to report outside of that. With Wales going into lockdown for 17 days I am wondering if we will get away on Saturday as planned.  No photos today. Still lacking with motivation on Monday.
Tuesday – 20th October
Stupidly busy day today at work. Partly because I was on the road in the afternoon seeing a  client. It was nice to get out but I am still surprised by the lack of cars on the road and in the car parks.   Came home to a message from the school confirming that a child in one of the boy's schools has tested positive for Covid. Thankfully not within their bubbles.  But it is still a little too close to home. Obviously, it was always going to happen at some point but I had hoped we would get through to half term… praying no one has a  positive test in the boy's bubbles.   As that will put a stop to our break away.
Charlie had Cubs tonight and they were doing pumpkin carving. He brought his home and was very proud of his creation.  Apparently, if we do make it to Kent it is coming with us!
Wednesday – 21st October
Workdays are blurring into one…  Pretty boring day trying to fit in some washing in between phone calls. The evening I spent taking some photos for my gift guides… every year I forget just how much work they take!
Thursday – 22nd October
The last day at work before any break is always full on. Trying to make sure anything outstanding is finished and any cases are babysat in my absence.  We had a virtual meeting at the end of the day where we said goodbye to a work colleague who is leaving to go on paternity leave. My business offers up to 40 weeks of paid leave.   He will be taking it. Unfortunately, this was not the deal when I had the boys, although I shouldn't sniff at the 10 weeks I did get. It was more than some of my friends at the time.
We had a virtual baby Pictionary quiz to celebrate and we have all taken part in a sweepstake on gender and size. I still remember doing that with the boys. No one got the weight with them, they were heavy at 9.2 and 9.4 (I am only  5ft!). It was a  good end to a busy day.
Stayed up to gone midnight to book National Trust for the way back from our trip.  It came online about ten past, by the time I had booked half the tickets had already gone at the time we wanted. I took a picture of Harry's artwork  that the school are making into  Christmas  cards
Friday – 23rd October
After the school run, I headed to Tesco to buy some yoghurt. Harry needs a specific type because of his dairy intolerance. He won't eat anything else. We have already done a full shop to arrive at the house we are staying in but they did not have the yoghurt. I was also tempted by the Harry Potter onesies and I brought some cake to go with my tea.
The rest of the day I did some blog work, caught up on the last of the gift guide photos. Although I know items will probably arrive while we are away. Things do seem to be a bit delayed this year. I did also start writing one of the guides. I am going to have to try and write the others while we are away. I thought about packing but decided to get up early on Saturday instead.
Picked the boys up from school with a chocolate treat. Harry came running out with a flower he had rescued on the way in this morning. The teacher had kept it safe all day so he could give it to me. He was rewarded with two very larger conkers I had found on the walk up from the car.
After school, Charlie and I went to see my mum and see their dog. He's getting old. he has good days and bad days and it was important for Charlie to see him.   It could well be the last time. Today was a good day.
Blog posts this week
Ummmm. None other than my normal living arrows post.  Although I am still working hard on my   12 weeks of Christmas Campaign.  There are only a couple more to update now. This weeks giveaway is a family-friendly, pet-friendly stay in a cottage at Camber Sands…  It looks beautiful
You are invited to the Inlinkz link party!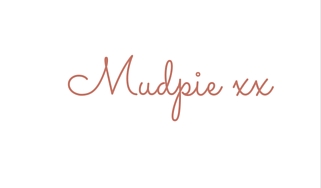 If you've liked this post please follow me on my social media channels:
Mudpie Fridays: Twitter | Instagram | Facebook | Pinterest | LinkedIn