Flowers for Mummy.  It's been a long time since I  have written an ordinary moments post. However, something happened on Friday after school that I wanted to record. I do love picking Harry up from school. He literally runs out his face full of joy at seeing you. Especially if he has spotted you while waiting in line. It is so cute! I do wish they would stay this small for longer.
This Friday he was even cuter than normal.  We were running late again in the morning. I do not know how we manage it every week! Literally just making it in time for him to join the rest of the class in the line. A quick kiss and a wave and then we need to head up to Charlie's school so I didn't notice him bend down a pick something up.
When we went to pick him up he runs out in his normal way, beaming. But he was holding a flower. He presented it to me and said I found this for you mummy.  I was a little concerned at this hear felt gesture since it looked like the sort of flower that may have accidentally been picked! So I asked him where he got it from. He told me he had found it when I had dropped him off this morning.  He had asked his teacher to look after it all day so that he could give it to me when I picked him up.  Apparently, she had kept it on her desk, safe.
Harry has always been the one out of the boys that has picked daisies and dandelions and given them to me. But I felt this one needed recording.  As he was so proud of himself to have managed to hold onto it for me.  Luckily I had found two huge conkers on the way back from the school run that morning which were still in my pocket so we managed to have an exchange of gifts. Sometimes it really is the simple things.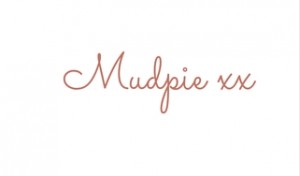 If you've liked this post please follow me on my social media channels:
Mudpie Fridays: Twitter | Instagram | Facebook | Pinterest | LinkedIn