Collaborative post  – I have been compensated for my time
For the foreseeable future, a lot of people are going to be spending their holidays in the UK. The good news is that there are a lot of great places to explore here, and we're going to suggest some you may not have considered.
Banbury
Banbury is well known as being the home to the nursery rhyme "Ride a Cock Horse" but that is not all the beautiful place has to offer. Banbury is a lively market town and has a great buzz to it, it's a historic place that has a lot to offer. Whilst in Banbury I would recommend staying in the charming Best Western Banbury House Hotel. The hotel is situated right in the centre of Banbury and is as picturesque as the town itself with its graceful Georgian building. There is also a car park which is an added benefit as you will need somewhere to park your car hire vehicle in Banbury. 
No one can visit Banbury without going to see the remarkable Broughton Castle which was the home of Lord and Lady Saye and Sele, and was in fact owned by the same family for over six hundred years. The castle possesses a three-acre moat, a great medieval hall, as well as arms and armour from the Civil war and other remarkable points in history. You are certain to have a great day out when you visit this astonishing castle that was built between 1300 and 1550. 
Another place well worth a visit is Brook Cottage Garden. It is a massive garden that has been living since 1964 and is the perfect place to relax and breathe in the fresh garden air. There is a lovely Garden Room where you can enjoy some tea and biscuits and there is an array of stunning plants and flowers to witness.
So come and visit Banbury if you want to experience a slice of history mixed with a whole lot of comfort and relaxation, the place has extremely positive energy to it and the people are friendly and welcoming, what more could you want?
Andover
Andover is a lovely picturesque county town. There is a lot to do in and around the quaint town. 
The Hawk Conservancy Trust is an excellent place to start; it is 22 acres of great fun. The woodland is home to over one hundred and fifty different birds, and if you like animals you will love this place. You are guaranteed a great day and if you want the reassurance of this then you will be pleased to know the centre is an award-winning place. The day will be jam-packed with entertaining fun; from the Heron and Red Kite feed, to the World of Birds of Prey flying demonstration where children can actually hold a bird of prey if they wish to do so, to the ever-popular Valley of the Eagles of Prey flying demonstration. 
If you are looking for somewhere to stay whilst visiting Andover then I would recommend the gorgeous Forest Edge Bed and Breakfast. It is suited in a beautiful countryside location with masses of surrounding landscapes and gardens. The bed and breakfast only has four bedrooms, thus it has a very homely and comfortable feel to it. If you are looking for somewhere to relax and wind down then this is the perfect setting as it is extremely tranquil and quiet. The gardens are in fact quite remarkable and well known as they have been featured in the BBC Gardeners' World. 
All in all, Andover alludes to peace and being at one with nature, and if this is what you want out of a short trip away then you are certainly in the right place.
Ashford
Ashford is probably most well known for its designer outlet. If you are staying in Ashford and like shopping then you won't forgive yourself if you leave without visiting the Ashford Designer Outlet. It has something for everyone; from women's fashion to men and children's clothing, to jewellery and home products. There are over eighty designer brands on offer and these include Guess, Ted Baker, Calvin Klein, and Kurt Geiger. There is also an assortment of popular places to eat and drink, such as; Caffe Nero, McDonald's, Millie's Cookies, and Harry Ramsden's. So if you want to sit and enjoy a bite to eat and drink, whilst your company shops until they drop, you can do so. 
Surrounding the designer outlet is the stunning Garden of England. After a hard day shopping, relax in the peaceful and serene countryside and marvel over the picturesque houses and beautiful villages and buildings nearby. Kent really does offer something unique and special and you can feel it in the air. With so many beautiful neighbouring villages and places nearby, you must arrange a cheap car hire to explore everything on offer. 
The Cornerstone Bread and Breakfast is located in Ashford town centre and is a lovely place to stay. The building is a listed Tudor building and is literally stunning. The location is its real selling point however the staff are also extremely friendly and everyone is made to feel welcome and at home. You will find sparkling wine, chocolate, or roses when you first enter your room, talk about a welcomed surprise. Moreover, all children under the age of four can stay in the hotel for free if they are using existing beds. 
There is something in Ashford and its surrounding area for everyone. From Kent's oldest commercial vineyard to the Port Lympne Wild Animal Park, to Leeds Castle, and the Museum of Kent Life. You will be really spoilt for choice!
Aylesbury
The lively market town of Aylesbury has flourished in recent years; it is a great place with great people. Whilst visiting here the best place to stay is the Ardenwood Bed and Breakfast as it is located only six hundred metres away from the town centre. It is a lovely and quaint Edwardian house which offers relaxation and comfort in abundance. The bed and breakfast are set in an area of beautiful gardens so the scenery really is stunning. Furthermore, it is also good value for money, especially being that it is so close to the centre. 
Once you have settled in your cosy bed and breakfast there is a lot to see and do around Aylesbury. Why not take a trip to the Oak Farm Animal Park? This animal park is a real must-visit; it is a traditional organic working farm and has lots of different animals for you to see. The staff is really friendly and you are assured to feel welcome. They have a lovely little tea room so you can enjoy a tasty snack and a warm cup of tea during your fun-filled day. 
Another great place worth visiting is Waddesdon Manor. It is about six miles away from Aylesbury so a car rental vehicle is a must to visit this attraction. The Waddesdon Manor was built in the late eighteen hundreds and it is a truly remarkable sight. The manor was home to Ferdinand de Rothschild and it possesses a sixteenth-century Renaissance-style chateau theme. The house boasts lots of stunning arts and paintings on display, there really is a lot to be in awe of and marvel over. Waddesdon Manor is also home to a spectacular Victoria garden possessing exotic birds and vintage wines. As much as the gardens are not to be missed, neither is Marie-Antoinette's writing desk, so do not leave without witnessing it for yourself. Ticket prices vary depending on various factors so I would suggest checking out the official website before you visit.
Camberley
If you are visiting Camberley in the west of Sussex then there is only one place to stay; the Macdonald Frimley Hall Hotel and Spa. The four-star hotel has an impeccable reputation and you are guaranteed to enjoy your stay there. The hotel itself is absolutely stunning and looks like one of the ancient halls built years ago, especially with its stunning gardens. There are a lot of facilities on offer whilst staying at the Macdonald Frimley Hotel such as; an indoor swimming pool, steam room, sauna, gym, and a beauty salon. 
If you are looking for the best place to eat in the town then the Old Thai House is certainly one of them. Their food is succulent and delicious. The restaurant's interior is wooden and homely and it has a cosy and friendly feel to it. The mixed Thai house grand platter is a great way to start your meal off, especially if you and your company are unsure of what starters to have. The mixed Thai house grand platter consists of spring rolls, prawn toast, vegetable parcels, crispy prawns wrapped in bacon, and fish cakes. 
There is a lot to see and do around Camberley. The town itself is lovely but there is a lot nearby that is well worth a visit. For example, Ascot Racecourse is only five miles away from Camberley. In addition to this you also have the Aldershot Military Museum and the Look Out Discovery Centre within a six-mile radius of Camberley, so make the most out of your trip!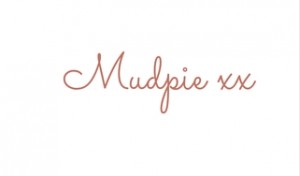 If you've liked this post please follow me on my social media channels:
Mudpie Fridays: Twitter | Instagram | Facebook | Pinterest | LinkedIn