AD Gifted – This post 25 Gifts for Harry Potter Fans includes some gifted items and some affiliate links. The affiliate links are noted with *  this means should you go onto buy these items I will get a small amount of commission.
We have hit that age in our household where Harry Potter has become an obsession! I must admit being a Potter fan myself I am not exactly discouraging it. In fact, we are doing the complete opposite. Having already made plans to visit some of the  Harry Potter UK Filming Destinations.  Plus I  have planned  24 Harry Potter Advent Activities for the build-up of festivities.  So it only seemed right that I pulled together a 25 Gifts for Harry Potter Fans.
25 Gifts for Harry Potter Fans
Steiff Pendant Key Rings
A true collectable, the iconic German toy manufacturer Steiff created the world's first teddy bear in 1902!   With Steiff bears and collectables are often gifted to mark special occasions and are passed down as heirlooms from one generation to the next.  The Harry Potter pendant keyrings are definitely the heirlooms of the future.  Super soft and super cute, each has the famous  Steiff button.  They are also a really good size and substance. Dumbledore is 17cm and  Harry Potter is 14cm tall. Both are made from multicoloured soft cuddly plush fabric and have an RRP of £29.99. They can be purchased online from  Steiff Teddy Bear the UK's largest stockist of Steiff bears and collectables.
CHARM Figurines  – The Wizarding World of Harry Potter
A perfect addition to a shelf full of  Harry Potter books, these 8cm resin figures are interpreted in the popular Japanese "chibi" art style. The  CHARMS collection exists of Series 1 and Series 2. Series 1 includes Harry, Dumbledore, Hedwig and Snape and  Series 2 includes Ron, Hermione, Hagrid and Voldemort. Each comes individually boxed in a full-colour gift box.  With the red book is colour coded with the House Gryffindor. Unique variations should be expected as this product is hand-painted.  Each has an RRP of £12.00. Both Harry, Ron and a host of other characters are available to purchase from  Gift Giving  All Wrapped Up.
Gryffindor Decorative Goblet
For a bit of fun at the Christmas table this year, the Gryffindor Decorative Goblet ticks a lot of the boxes.   With designs available for each Hogwarts House   – Gryffindor, Hufflepuff, Ravenclaw and Slytherin you can choose your favourite. We are a family of Gryffindors so that was our natural choice for us.  With a lion as its crest and Professor McGonagall at its head, Gryffindor is the house which most values the virtues of courage, bravery and determination. The crest on the front of the goblet is made from resin with a stainless steel rim.   The goblet measures 18cm  and can be brought from Gift Giving  All Wrapped Up.
Collectable Harry Potter Pin
Enamel pin badges have long been a highly collectable item. So when I found out that you could get your very own Harry Potter ones I knew they would make a wonderful stocking filler on their own. Avaliable from the Harry Potter Fan Club who have launched a range of brand-new collectable range of enamel pin badges, which celebrate the magical events, characters and locations spanning the Wizarding World universe. They are available individually for £8.95 each. Alternatively, they would make an amazing gift as a set for each house!  Fans can show off their house pride with one of the distinct 6-pin sets featuring iconic emblems of their Hogwarts house, including their house crest, scarf and banner.  Each set costs £50  you can find out more on the  Harry Potter Fan Club website.
Cotton Muslin Dream Blanket
Proof that Harry Potter is for all ages, this beautiful dream blanket includes metallic accents for the golden snitch.  When the boys were small they both had versions of this blanket and I have kept them in their memory boxes.   They are my go-to gift for new parents. Made with four layers of 100% cotton muslin, this limited-edition baby blanket inspires the comfiest cuddles. I found them so versatile.  Perfect for both newborns and toddlers, the generously sized blanket ensures playtime, cuddle time and bedtime are nothing less than dreamy.  The bracket measures 120cm x 120cm  and comes prewashed to ensure its softness.  There are also many other designs to choose from. RRP  £59.94 and can be purchased online from aden  + anais.
Harry Potter Super 3D Ford Anglia 300 Piece Puzzle
Since spending more time at home we have been focusing much more doing things like jigsaws.  This one is ideal to keep the younger generation entertained. Since this stunning puzzle recaptures the magic of Harry Potter stories with the dramatic 3D design! Aimed at children over the age of 6 the 300-piece puzzle allows you to imagine you are in the back of the Ford Anglia with Harry and Ron!   Definitely, one which will come out again and again! Puzzle measurements approx. 61 x 46 cm and has an RRP £15 however you can currently buy it from  Lost Universe for just £8!
Warner Brothers Harry Potter Who Is It Card Game
I am always on the hunt for games which we can take on our travels.    This officially licenced Harry Poter game is perfect for our next adventures.  Think you are a Potterhead? In this Harry Potter-themed character game, each player picks a card then by asking your opponent questions, you have to try and guess which character card they are holding. The difficulty is that they can only answer yes or no! In total there are 72 character cards split into three separate colour-coded packs. The quality is very good and I love how they come in a tin.  The style is very much pop-funk but it is easy to tell who is who.   The who is it card game is a two-player game suitable for fans the age of six and over. RRP £7.99 but at the time of writing available on Lost Universe for £4.
The Ultimate Harry Potter Top Trumps Bundle
Another game we love to take with us everywhere is Top Trumps.   I was delighted to find out that they had an ultimate bundle, especially as each pack is based on a different Harry Potter movie! Perfect if like us you are working your way through them like we are doing. The four sets cover;
Work with your favourite 30 Wizards and Witches to defeat the evil
Meet your heroes and villains from the Half-Blood Prince-like Albus Dumbledore, Severus Snape and Draco Malfoy.
Watch our heroes including Hermione and Ron search for Voldemort's Horcruxes whilst staying under the radar in Deathly Hallows part 1
Relive the thrilling conclusion in Deathly Hallows part 2, as Harry and Voldemort face off for the last time!
The set of four has an RRP of £15.99 and would make excellent stocking fillers for a Harry Potter mad family. You can buy online from Winning Moves.
Gringotts Harry Potter Keyring
The perfect stocking filler and something that my eldest loves to collect are keyrings. They have a thing at school where they try to attach as many as possible to their school bags.   A true Harry Potter fan always carries some coins from Gringotts for emergencies. This stylish Harry Potter keyring is shaped like a coin, with a gold enamel filling and embossed detailing that reads, "The Bank of Gringotts" surrounding line artwork of a goblin.  Officially licenced the keyring measures 15cm x 7cm, has an RRP of £7.99 and can be brought online from Lost Universe.
Harry Potter Power Bank
I really love this Harry Potter Powerbank. It is a really good size and probably the cutest way to ensure your phone keeps fully charged throughout your magical adventures. Featuring an awesome Harry Potter design, this power bank will charge your smartphone's battery fully from flat and comes with a power bank charging cable.  It is compatible with most smartphones requiring the devices charging cable for use.  It has a capacity of 2500mAh, with most smartphones having a battery capacity of between 1800mAh to 3000mAh.   Very tactile it is sure to be loved by the recipient, the power bank measures 13xm x 7cm x 19cm has an RRP of  £14.99 and can be brought from Prezzybox.
A View of Hogwarts  – Limited Edition Fine-Art Print
"  …To bring this deeply imaginative story to the movie screen, Warner Bros. and the Harry Potter series producer, David Heyman enlisted an outstanding team of filmmakers including award-winning production designer, Stuart Craig. Craig feels that the filmmaking process is about giving the audience images (sometimes even exaggerating them for effect) and eliminating anything that gets in the way of people understanding and following the story. The result of his meticulous study of the world Rowling created, is a series of production designs rendered under his direction by top illustrators such as Andrew Williamson. The result is a visual creation of Harry's world that has thrilled filmgoers worldwide.
The Art of the Harry Potter Film Series now allows collectors to own these brilliant film-production images as limited edition fine art prints. Each print in the series is hand-numbered in an edition of 1000."
This is by far my favourite addition to our gift guide. This print has actually already sold out but there are others available online with Pulse Galleries. The quality is absolutely amazing and worth more than its £65  price tag.  Not only does it come safely packaged between numerous pieces of cardboard there is also a certificate. The certificate confirms the print number and its authenticity. It makes a  lovely unusual gift for any Harry Potter fan.
Tomy Wizarding Quiz
My eldest thinks he knows everything about Harry Potter! So this will be right up his street. The Tomy Wizarding Quiz will ask you  Harry Potter trivia questions to defend your house.   You need to gain as many points as you can, but be careful. If you get a question wrong, you'll lose some points. The house with the most points at the end of the game wins. Since we often play Harry Potter quizzes this is an ideal gift.  The whole game is controlled by the game master who tells you the rules, asks the questions over three rounds and keeps the scores. There are a whopping 1000 questions and two levels. Suitable for 2-4 players age 8+ it has an RRP of £29.99.  Available from all good toy shops and online from Amazon*.
Harry Potter Chocolate Frog Moulds
For all chocolate-loving Harry Potter fans these Harry Potter Chocolate Frog Moulds* would make an excellent gift. In fact, they feature in our 25 days of Harry Potter Advent Activities.  They may a great activity to do as a family or if you are hosting a Potter-themed dinner party.
Wingardium Leviosa Kit
This Wingardium Leviosa Kit* is sure to create some fun on the big day. We are currently reading the Philosophers Stone so this kit will allow the receiver to create the iconic moment. It comes with everything you need to make the feather fly.  Simply Swish and Flick with the wand and the feather will magically levitate! (Or if you want the boring answer-The feather is suspended from by a high-tensile Aramid fibre thread. The thread is approximately twice as strong as steel of the same thickness but almost totally invisible from 6 feet). RRP £14.99 .
Chocolate Sorting Hat
Marks & Spencers have launched a  series of Harry Potter edible gifts. Their range includes chocolate wands, golden snitches, advents and … a chocolate sorting hat which retails at £12. Although you will need to be quick as many items are already a sell-out. Let's hope they get some more in before the big day.
Harry Potter Stationery
Stationery is always a good option if you are looking for stocking fillers or even for the office. In the current environment, many children are needing to take their own stationery products to school so this would be a very practical gift. You can either buy items separately or I have found this  Harry Potter Stationery Bag* on Amazon which contains a selection for £8.99
Harry Potter Pop-Up Book
There is something magical (excuse the pun) about pop up books. I  remember having some as a child and they were very much a prized possession of mine. There are several different Harry Potter pop up books out there but I have recently come across this one Harry Potter Pop-Up Book* from Amazon.  And unlike many of the others at the time of writing the prices is considerably less at  £8.50 whereas some of the other ones retail at over £40!
This collectable Harry Potter pop-up book, based on the creative development of the films, features exquisite original artwork by Andrew Williamson, concept artist for all eight movies. With dynamic pop-ups animating memorable moments and locations like the Triwizard Tournament, Diagon Alley, and Hogwarts Castle Harry Potter: A Pop-Up Book offers a 3-D glimpse into the amazing world, as seen in the films.

Harry Potter Light Up Wand
This wand comes everywhere with us!  It has an illuminated end which turns itself on and off with a swish. Taking two AA batteries we have found as long as you do not accidentally leave it on the batteries last really well. It does come with a separate plastic key to turn it on and off and comes in a nice presentation box. It is not cheap compared to some of the other toy wands on the market but then having recently visited a Harry Potter shop where you can buy wands into the £100s   then perhaps the RRP for this at £44.99 is not bad. However, I have discovered that  Amazon quite often has this wand on offer and at the time of writing it cost £36 Harry Potter Light Up Wand*.

Marauders Map
Messrs. Moony, Worm Tail, Pad Foot, and Prongs are proud to present the Marauders map. Now you can sneak around Hogwarts with Harry and Friends with this detailed and authentic prop replica from the Harry Potter movies. This map is full size and will fold out to over six foot, aimed at children aged 15 and over it is printed on traditional parchment paper. Marauders Map*  costs around £32.
Race to the Triwizard Cup
We have just finished reading book four and so I know the Race to the Triwizard Cup Game* will be a great hit over the festive period. Are you ready for the next Wizarding World adventure with the ultimate Race to the Triwizard Cup? From Dodging the Dragons, landing on Magical Encounters, playing your next Spell Card or passing the Golden Egg, this is the phenomena that will put your inner Wizardry to the test! The must-have companion for all Harry Potter fans and those who are up for a thrilling challenge against all odds! Get ready to unleash your inner Wizard! Includes 55 Playing Cards, 3 School Playing Pieces, 1 Dice, 4 Dragon Playing Pieces and 1 Rule Book. RRP £24.99
Scratch & Sniff Honey Dukes Book
From Fizzing Whizbees to Cockroach Clusters, Bertie Bott's Every Flavour Beans to Chocolate Frogs, the Harry Potter films abound with sweets to enchant and astonish! Now for the first time, fans can scratch and savour the scents of delectable confections straight from the shelves of Honeydukes! Look back on the most mouthwatering Harry Potter movie moments in this beautiful, scented hardback, perfect for fans of all ages. RRP £9.99 Scratch & Sniff Honey Dukes Book*

Harry Potter Onesie
I found this Harry Potter onesie in Tesco.  Ideal for Christmas Eve jammies or for trips away this onesie has both the Griffindor logo and scarf as decoration.
Golden Snitch Heliball
I am so looking forward to opening this on Christmas Day. Using patented proximity sensor technology, the Snitch will hover and move in random directions in the air, then magically fly away when you try to catch it from below. The hand-painted and moulded body of the Snitch, and its mechanical fluttering wings create a highly realistic appearance which will transport children and adults alike into their own magical Wizarding World. When not in use, the Snitch can take pride of place in any bedroom or desk on the display plinth included, alongside the  Quidditch poster.
The Golden Snitch Heliball not only flies but it allows the user to customise its flight pattern from random directional flight to near-vertical flight by adjusting the angles of the wings, making it perfect for Seekers in training.  I brought ours from ALDI, it is still available in Hamleys and on Ebay.
Harry Potter Fat Quarters
Proof that Harry Potter merch is for everyone! Ideal to make hand made gifts. Or to give to the crafty person in your life –  Harry Potter fabric. With a little bit of  imagination all manor of gifts can be made.  These beautiful bundles were from ALDI  and have since sold out. But there are plenty of options if you are willing to look. There are a number of different     Harry Potter Fat Quarters* available on  Amazon.

There are so many wonderful Harry Potter gifts available, we have really only touched on a small selection of them. I hope you have found some inspiration in this year's gift guide, please do check out our others which can be found here – Gift Guide Inspiration.
If you would like to gift some Harry Potter  Top Trumps this year then make sure you enter our giveaway below.   If you are looking for even more inspiration then head over to Me, Him, The Dog &   A Baby, where Lyndsey is sharing some more ideas.
Giveaway – 25 Gifts for Harry Potter Fans
If you would like the opportunity to win The Ultimate Harry Potter   Top Trumps Bundle please enter via the gleam application below. For a full list please see the T&Cs below. Good luck!
The Ultimate Harry Potter Top Trumps Bundle

Competition is open to residents of the UK aged 18 and over
There is no cash alternative offered
The winner will be drawn at random and will receive  a set of The Ultimate Harry Potter Top Trumps Bundle
The giveaway will close on the 2nd December at midnight, the winner will be notified through Twitter
The Winner will be asked to provide an email address and full postal address
I have some other giveaways running at the moment so please check them out in the Blog Giveaways Page,  along with our Advent Giveaway and our 12  Weeks of Christmas  Instagram Travel Giveaway.
25 Gifts for Harry Potter Fans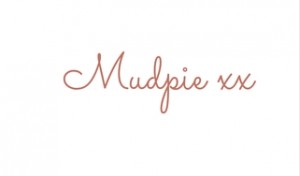 If you've liked this post please follow me on my social media channels:
Mudpie Fridays: Twitter | Instagram | Facebook | Pinterest |LinkedIn
25 Gifts for Harry Potter Fans, 25 Gifts for Harry Potter Fans