AD Gifted – This blog post-Christmas Gifts For Five-Year-Olds contains PR samples which have been gifted in return for a feature. Any affiliate links are denoted with a *. This means should you buy something I will receive a small commission.
Christmas Gifts For Five-Year-Olds.   I have pulled together some gifts below which are suitable for children in that first year of school.  Specifically finding items that will build on what they are learning in their reception class but also some smaller items suitable for stocking fillers.  Plus what I would call a few sensible gifts. I am not one for gift giving for the sake of it. There is nothing worse than something sitting on a playroom shelf not being used as its uninspiring. I think as we all start to consider our impact on the environment more and more this is need to born out in the choices we gift.
Christmas Gifts For Five-Year-Olds
Geomag  Magicube Math
Geomag Magicube is a construction platform created by Geomag, a leading magnetic toy company.  And one we have come to love over the years. The boys have always been drawn by any magnetic construction toy. As they start to get a handle on their numbers this fabulous construction set can be used to aid further development.  The set includes 16 blank cubes so can be used as a building set without the learning element. There are 45 different clips which are made up of a series of numbers and maths signs. Meaning this toy has longevity both as something which can be played with independently but also with some directed learning. It comes with an illustrated book which gives ideas, tips and examples of how to play with the set.
I also like the fact that the cubes are able to stick together on any side, which means they can even be suspended. Plus all the sets are interchangeable which means these can also be used with the letter set and others which come with pictures.  The Geomag Magicube Math has an RRP of £50 although at the time of writing it was available on Amazon* for £33.
Poo Bingo from Laurence King
My littlest has always had a bit of a fascination with poo, so this game is right up his street. Featuring 24 animals and their uniquely shaped poos! Kids will delight in discovering that wombats poo in cubes and that penguin poo comes in different colours depending on what they've eaten. Operating like a normal game of bingo the first person to fill their game card wins.
Beautifully packaged,  Poo Bingo is gorgeously illustrated by award-winning illustrator Claudia Boldt while also containing an informative booklet with all the things you wanted to know – and never dared to ask – about animals and their poos, written by Aidan Onn.  Animals that are featured include ants, bats, bears, beetles, cats, cows, elephants, horses, koalas, mice, penguins, pandas, rhinos, snails, vultures and many more.  In the box, there is a  fully illustrated board, chips, a small container to store them in, eight double-sided game cards and counters ready for players to mark up their cards and score those points. I like that it can also be played by up to eight people at a time, it has an RRP  £16.99 and can be purchased directly from Laurence King.
PLAYin CHOC Christmas Collection
I am totally in love with this PLAYin CHOC   set, it makes a lovely stocking filler. Or even a table present for children on the big day itself. This is a six-piece set made up of six little cubes. Inside each cube, there are two pieces of chocolate and a  Christmas themed 3D puzzle toy and fact card.  Its such a clever idea but what I really like is the fact the at chocolate is not only 100% organic. But it is also dairy, nut, gluten, soy & plastic-free. With a diary intolerance in the family, this is brilliant as for once I do not have to try and find an alternative.
They offer a wide range of different PLAYin CHOC sets and you can also buy the boxes individually.  With postage free over £5  you can buy directly from their website. This set of six has an RRP of £17.50  it is also possible to buy individual boxes at £2.95 each.
Tweet Beats
I have definitely noticed an increased interest in singing and music since Harry started school.  Looking to encourage this  Tweet Beats from John Adams helps children to interpret different sounds and build their own music. Inside this set you get the Tweet Beats music tree along with Tweet Beats characters, Beach Bobby, Jenny, The Kid and MC Jay.   By placing a Tweet Beat in the tree on one of the four branches you'll hear music.
Each Tweet Beat has its own four unique sounds beat, bass, melody and vocal in their own music style.  By combining the Tweet Beats you can create your own songs. If you want to expand your collection then it is also possible to buy other characters separately for even more music combinations.  The set does require 3 x AA batteries which are not included. It has an RRP of £20 and is available in Smyths, Argos and online with Amazon*.
EXD Rainbow Pebbles
You know when you discover something and wonder why you've never come across them before? Well, this is exactly how I felt when I was sent these beautiful  EDX Rainbow Pebbles.  Perfect for helping to develop fine motor skills through the twenty activity cards included in the box. The thirty-six pebbles come in all different colours and sizes to correspond with the cards.  They are all very smooth and tactile, you can not help but pick them up and touch them.
Linking science, mathematics and art. It will stimulate children's imagination and creative thinking skills.  Without realising and learning through play children will learn colours, shape recognition, counting, sorting, classifying, patterning, sequencing, construction and stacking.   There are lots of additional sets available should you wish to expand your collection further. All sets, including this one (13208) which costs around £27, are available to buy online from Amazon*.
Tonie Starter Set
Still on the education theme – kids can enjoy hours of audio adventures with tonies®, an intuitive speaker system that has no screens or complicated controls. The innovative Toniebox speaker makes a fun and interactive gift for children, playing the songs and stories available on the different Tonie figurines.
Little ones can get festive with Christmas classics such as The Snowman, play Disney favourites and even a whole range of Julia Donaldson stories. It is even possible for little ones to record their very own content using the Creative-Tonies. The stylish Toniebox cube comes in six chic colours – pink, purple, red, blue, green and grey. All Tonie figurines are hand-painted, with each character relating to their specific story or song – the characters are the perfect stocking fillers for kids to collect with an RRP of between £11.99 & £14.99. The RRP of a Tonie Box is £69.95 and can be purchased through their website. At the time of writing, they had 10% off a starter kit.
Hexbug Remote Control Dragon
Remote control toys can help develop spacial awareness and understand cause and effect. They are also a lot of fun.  An alternative to a vehicle this dragon has really caught my imagination and I am sure it would do any child. It breathes LED-lit fires as it moves to cross any surface as the holder of the remote control can determine its every move. With rubber rotating paws for traction, fearsome adjustable wings and a flexible tail moving from side to side. You would be forgiven for believing this creature is alive. Available in green, red and black it has an RRP of around £30 and is available to buy from Amazon*.
Traditional German Nutcracker
I am a complete sucker for wooden toys and anything traditional at Christmas time. So I have completely fallen in love with this beautiful wooden nutcracker from Cuckoo Clocks. It looks exactly like the ones I have seen in the Christmas Markets. Measuring 39cm high this nutcracker will be an heirloom passed down through the family to come out each Christmas time. He is exquisitely made by the company Seiffener Volkskunst, that was founded in 1958 by artisans of Seiffen. In 1959 they started with the production of original Erzgebirge crafts.
Erzgebirge is a range of mountains which runs along the border of Germany and the Czech Republic.  The quality is amazing with the nutcracker weighing in at around 1kg.  Without a doubt, a gift to be cherished for many years to come. Find more nutcrackers in all shapes, colours and heights and available to purchase online with worldwide shipping here. They are also offering a 10% discount on all purchases until December 20th. Just enter the code "Christmas" in the Promotional Code field at checkout.
Ace PJs from Frugi
We are big fans of Frugi, not only are their clothes bright and beautiful. But as a company, they are committed to reducing their impact on the environment around them.  By using recycled materials where possible and ensuring deliveries come in compostable bags and brown paper bags. These  Ace PJs are made from GOTs certified organic cotton. With raglan style, long sleeves, these super soft pyjamas have an Organic Cotton Jersey lining on the inside front of the top for extra cosiness. We opted for the  Tobermory Teal.  Which has a sweet Highland Cow applique on the front and a Multi Woodland Creatures all over print on the arms and pull-ups.
There are two other colours available in a pinky hue with rainbow and stars. And a  dark green that comes with knights and stripes. All three designs can be personalised and come in sizes from 0-3months all the way up to age 9-10.  Prices range from £24-£26 with personalisation costing £5. You can purchase them online directly with Frugi.
More Christmas Gifts For Five-Year-Olds
Pretend & Play® Original School Set
This imaginative playset will help young learners feel confident about starting "big" school while also developing a variety of key early skills as they play. It is also a great way for Harry to express what he has been up to and to communicate his day with us. There is so much in this brightly coloured set and it can be used over and over again as it is made from wipe-clean materials.
The set is comprised of a tri-fold pretend classroom setting that includes,  a double-sided map, calendar, eraser,  two pencils, a mini classroom bell and hand pointer. As well as a  school clock for basic time-telling activities, a  whiteboard and dry-wipe pen and a  variety of teaching supplies. Educationally it will help to develop speech and language skills through role-play. As well as encouraging letter and number recognition. Aimed for children ages 3-7,  the Pretend & Play® Original School Set, costs £33 and can be brought online directly from Learning Resources. 

Primary Science® Archimedes Screw
At £6.80 this is a lovely large stocking filler if you are looking for something educational that will be used again and again. We have a smaller one of these from one  of Learning Resources science sets which is constantly out.  Making science accessible to everyone, the Primary Science products have been designed with young scientists in mind. The bright colours will keep young learners engaged while chunky tools are perfect for little hands to manage.
The Archimedes Screw will introduce the concept of cause and effect along with encouraging observation skills as young learners watch water defying gravity.  Ideal for use with water tables we also use them as bath toys.   This one measures 28cm  long so gives plenty of opportunities to see the screw in action.  It comes with a soft grip handle to make it easy to use. You can purchase the  Primary Science® Archimedes Screw direct from Learning Resources. 
PJ Masks Junior Top Trumps
We have recently discovered that you can get Top Trump Junior editions which are specially aimed at the younger children.  They expand much further than the traditional top trump games to cater for the different audience.  This entertaining educational card game is based on PJ Masks' most loved characters and vehicles. Packed full of activities including Spot the Difference, Take 5, Mini Top Trumps, Pairs and Observation Quiz, this PJ Masks Top Trumps Junior pack is full of surprises. Small enough to take with you anywhere and coming in an easy to carry case they are perfect for keeping little ones entertained during travels. They have an RRP of £4.99 and you can buy directly online with Winning Games.
Lego Storage Box from Red Candy
If you have lego fans then there is a good chance like me you will be fed up of constantly picking up little bits lying all over the place. Or worse stepping on them. Which is why these storage boxes are fantastic. We have a couple already and love them. They also make great bulky gifts. Of course, they can be used to store other items as well as lego.
The officially LEGO licenced storage solution comes in two sizes a four stud brick and an eight stud brick. The  Lego Storage Bricks are available in five colours, black, red, yellow, green and blue. I really like the fact that these can stack just like the bricks themselves and can be used to create a feature wall of storage.  A great gift for lego fans which is bound to score brownie points with the parents as well. An eight brick size has an RRP of £24.99 and the four brick £18.99
Dantoy BIO Dinner Set
Roleplay toys are my go-to for gifts and the ones from Dantoy have the added benefit of being made from raw materials which are not harmful to the environment.  By using bioplastic to make their toys it also reduces their carbon emissions.  This  22 piece dinner set is actually made from sugar cane which is a sustainable plant and 100% recyclable.   Yet it is still durable, long-lasting and dishwasher safe.  The design encourages children to create endless imaginative games together and independently. Building children's confidence and physical development through play and improving communication and interaction skills.  The  Dantoy BIO Dinner Set* makes a  great addition to any toy box and had an RRP of  £19.
Great Little Trading Company Book Cart – Hedge Hog
Coming back to a practical gift, this ever so cute Hedge Hog  Book Cart, would make a lovely addition to a playroom or bedroom for any book worm. Part book cart, part adorable animal friend. Children will love having a hedgehog of their own to pull around the house. And it's not just brilliant for storing books and wheeling them from room to room. It is also a great little cart for tidying up toys on the go.  Although we opted for the hedgehog there are lots of other animals to choose from including a dinosaur,  fox,  bear, bunny and even a rocket.   We have long been fans of   GLTC with most of our playroom furniture coming from the brand. The quality is always very good with simple assembly instructions. The cart costs £45  and is available to buy online.
BLUE PLANET  II by Leisa Stewart-Sharpe
Released on the 5th of November, children and adults alike will adore exploring the incredibly diverse and mesmerising wilderness beneath the waves, with Puffin's beautifully illustrated new hardback book,   BLUE  PLANET  II.  With a foreword from Sir David Attenborough,  BLUE  PLANET  II is full of the incredible stories we first watched in the landmark BBC  Blue  Planet  II TV series, reimagined and brought to life with stunning illustrations, alongside exciting facts and surprises.  This book is beautiful the illustrations by Emily Dove are stunning. And not only that but it covers something both boys are learning about at school and home… Climate Change.
The book takes a  look into how the effects of climate change are altering our Blue  Planet at a faster rate than ever before in human history.  There has never been a more crucial time to discover what goes on beneath the surface of the waves, so BLUE  PLANET  II celebrates some of the conservationist heroes who are dedicated to safeguarding our seas and offers suggestions of how everyone, whatever age, can get involved to help protect our blue spaces. RRP £14.99 can be brought at all good bookshops and online from Amazon.
I do like an anthology , especially when we are travelling as it means I only need to remember to pack one book! This one is rather special  as it has been pulled together to celebrate   Puffin's 80th birthday.  It includes   classic family favourites  and  brand new stories about  big  dreams from Puffin's best-loved and exciting new authors and illustrators. This magical book also features quotes and motivational pieces from brilliant inspiring leaders, scientists and actors on their ownbig dreams.   Not to mention that 5% of the RRP from this book will go to the National Literacy Trust.  The RRP is £14.99 and it can be brought from Amazon*.
Peppa Pig Growing Pot Assortment
I really love this idea to encourage green fingers in little ones. We have spent a lot of time in the garden over lockdown. Now we can continue that inside in the colder months with these Grow & Play   Growing Pot Assortments.  Peppa Pots are designed to encourage children to plant 'easy-to-grow' seeds and nurture their plants while having fun playing with Peppa Pig characters. All the Peppa Pots attach to each other by clipping the fence from one set to the house of another to make a Peppa Pig street!
There are four different ones to choose from. Grow cress with Peppa, pea shoots with George, basil with Rebecca and red amaranth with Suzy. Each set has  1 x Peppa Pig Growing Pot, 1 x figure, 1 x packet of seeds and accessories. All the plants can be harvested  and  enjoyed in sandwiches, salads and other recipes.  An additional growing project is included in each set for even more fun. The have an RRP of £9.99 and can be brought in all good toy shops and online with Amazon*
Giant Cadbury Selection Box
Christmas would not be Christmas without a selection box. And as far as selection boxes are concerned this is THE ONE!  Try to squeeze this Giant Cadbury Selection Box into your Christmas stocking! The biggest selection box (measuring 43cm by 31.5cm) on the market is exclusive to Cadbury Gifts Direct and cannot be found in shops or supermarkets. Each Giant Selection box contains fifteen popular Cadbury chocolate bars and a Christmas Selection pack. The limited-edition Giant Cadbury Selection box makes a great and impactful Christmas gift. It can be brought directly from Cadbury Gifts Direct and costs £15.
PAW Patrol: Mighty Pups Save Adventure Bay for Nintendo Switch
You can not go wrong with a Nintendo Switch game and this one will be super popular with my four-year-old. Play as your favourite pups in the PAW Patrol Mighty Pups Save Adventure Bay Nintendo Switch game.  A meteor has given the pups mighty powers – and made an awful mess in Adventure Bay. Use your powers, rescue skills and gadgets to help clean up the town and rescue your friends. Embark on mighty hero missions with Chase's Super Speed, Marshall's Mighty Heat, Skye's Whirlwind Power and more in this PAW Patrol Nintendo Switch game. With 7 superheroic missions and 7 mini-games to play, it will provide lots of entertainment. Available to buy for £29.99 from all good toy retailers and online from Amazon.
I hope you have found some inspiration in this year's gift guide, please do check out our others which can be found here – Gift Guide Inspiration.
Giveaway – Christmas Gifts For Five-Year-Olds
If you would like the opportunity to win a Dantoy BIO Dinner Set please enter via the gleam application below. For a full list please see the T&Cs below. Good luck!
Competition is open to residents of the UK aged 18 and over
There is no cash alternative offered
The winner will be drawn at random and will receive  a Dantoy BIO Dinner Set
The giveaway will close on the 3rd December at midnight, the winner will be notified through Twitter
The Winner will be asked to provide an email address and full postal address
I have some other giveaways running at the moment so please check them out in the Blog Giveaways Page,  along with our Advent Giveaway and our 12  Weeks of Christmas  Instagram Travel Giveaway.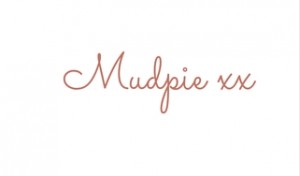 If you've liked this post please follow me on my social media channels:
Mudpie Fridays: Twitter | Instagram | Facebook | Pinterest |LinkedIn
Christmas Gifts For Five-Year-Olds, Christmas Gifts For Five-Year-Olds, Christmas Gifts For Five-Year-Olds, Christmas Gifts For Five-Year-Olds.