Well what a funny old half term,  we started it exploring the Kent coast and ended it knowing that full lockdown is coming. I was anticipating it and I am grateful that we managed to get our week away before anything changed. I know many have not been so fortunate with localised restrictions.   It could mean that these posts will get pretty boring for the next four weeks.  I will need to make an extra effort to keep taking photos.
Saturday – 24th October
We could not get into the house that we are staying in until the middle of the afternoon.  The boys are still desperate to try and fill up their National Trust passports which we had planned on doing this year. Although that is looking increasingly unlikely.  So on our way to Kent, we stopped at Bodiam Castle to stretch our legs.   It is such a beautiful castle even in the Autumn rain.  We arrived at our holiday home late afternoon and waited for the food delivery before settling into our home for the week.
Sunday – 25th October
We woke to rain. Lots of it.  We had a lazy morning doing craft, I  had packed craft and science kits with us because of the forecast. We also made plans for the rest of the week making the most of our English Heritage passes. I am fast discovering we need to be super organised for booking things. Although we have no plans to eat out so that's one thing I don't need to worry about.
The weather broke early afternoon so we decided to head down into the little village we are staying in and go to the beach for a wander. There was a pub right on the shoreline which we were tempted by but with the weather decidedly mixed and no desire to crowd into a small pub we opted for a walk along the beach. The boys entertained themselves hunting for special stones and throwing others into the sea. We even found some mermaid purses.  Although there was nothing in them.  Then we headed back to the house for a lamb roast.  Today definitely set the scene for the rest of our break. I am aiming for rest and relaxation.
Monday – 26th October
Apart from today… today was full-on. We headed to  Chatham Historic Dockyard for the day. There was so much to do there we were all shattered by the time we climbed back into the car.  It was nice to be able to go somewhere,  where there was something for everyone. Harry who is really getting into learning his letters enjoyed hunting on a  Wheres Wally trail.  Charlie loved everything and wanted to read all of the inscriptions on everything. I enjoyed the gardens and the husband the Ropery. I am not sure I have ever been in a mile-long building before where you can see from one end to the other.  It was quite something and if we are ever this way again then I will definitely visit.
Tuesday – 27th October
We had intended on keeping today for crabbing in Deal.  Not to be deterred by the looming forecast we still headed out. It was blowing pretty hard by the time we made it to the pier. It was obvious that it would not be suitable for crabbing as I am not even sure the nets would make it into the water. By the time we got to the end of the pier, it had started to rain. So there was only one thing for it! The penny arcades. We spent a while in there trying to win things on the 2p machines. The boys loved it although it really is my idea of hell. Then we had some fish and chips in what is deemed to be the best in Kent. Their fish maybe the best but their fish cakes were pretty horrid.  The husband warned me that I was very fussy when it came to fish cakes….
Wednesday – 28th October
This morning we went some time at the holiday house since the weather was pretty wet. This pleased  Charlie since it meant that he could do one of the science kets we had brought with us. So we had a go at making liquid wires and also his own batteries to power a clock. Which he found fascinating.   Its a really good science kit we get sent once a month and I can see it becoming valuable as we enter the winter months.
We had pre-booked tickets to a castle with English Heritage and we were hopeful that the weather was going to hold until we got out of the car! Never mind we enjoyed walking around the gardens at Walmer Castle. They still had some flowers in bloom which looked even brighter against the grey skies.  Plus there was a wooded area with plenty to spot and even part of the play area was open. We managed to dodge most of the showers. Only being caught in the moat area.  The boys loved the canons especially.
Thursday – 29th October
Today did not go to plan. I really hate it when the weather spoils plans and I try really hard not to let it happen. However, walking around the white cliffs in the pouring rain and winds is probably not a bright idea. We did head to the National Trust cafe there in the hope it may only be temporary but it wasn't to be. We did get a stamp in our passports, although I am not sure visiting the cafe really counts.
We gave up and spent a couple of hours back at the holiday house before heading to Dover Castle. The weather hadn't really improved but there was a lot to see inside so it meant we didn't get too wet.  Even with the grey skies, it was still a very striking castle and still very much functioning. Most of it was open and we all really enjoyed wandering around. Even seeing a Roman Lighthouse.
Friday – 30th October
Our last day, and probably our busiest.  We had booked a couple of activities in advance.  On the way to the first, we spent an hour wandering around the medieval town of Sandwich.  Probably not the boy's idea of fun, but they tolerated it for me. Then we headed to Ramsgate to go in the war tunnels.  We all found it fascinating and I think I will probably write a blog post on the adventure in the coming weeks.   It also made us realise how lucky we are in the current environment and put a lot into perspective.
Finally, we drove the short distance to Margate to visit the Shell Grotto. Something I had wanted to do since we knew we would be in the area. Again I will probably write a blog post about it.   It was really worth the trip, it was discovered ins 1835 and still to this day no one really knows why or how it came about.  My photos do not do it justice as the light wasn't great.
Saturday – 31st October
Hope time. We left early with the plan to visit Chartwell on the way home. I had stayed up until gone midnight last Friday to make sure we could get tickets for the time we wanted. However, as we were driving down the motorway it was throwing it down, so much so that at times I struggled to see even with the wind wipers on full power.  As we neared the junction there was no let-up. if anything it was getting worse.  So we ended up driving straight past it.  Drizzle I can do all day but torrential rain.  No.
Instead, we went home and I started on the washing and then we watched three movies back to back. I can't remember the last time we did that. I also got the Halloween treat box out and we had a very relaxing afternoon. Before watching Strictly Come Dancing.
Sunday – 1st November
Well going into lockdown is no surprise. I am sad as we stupidly agreed to a couple of Christmassy day out trips in November which I was really looking forward to. They will now not go ahead. Thankfully the boys are none the wiser and I spent an hour this morning trying to find an alternative Christmas experience in  December.  As our  Lapland trip does seem to be hanging by a thread at the moment.   As it looks increasingly unlikely   I   need to find a place where we can see Father Christmas so as to keep the magic alive as much as possible.  Luckily I did find something although costing a small fortune but I brought the cancellation wavier too which they charged £20 for!
We have no plans today. I have a mountain of blog work to try and catch up on. I need to write six blog posts. Including this one. Not sure I will manage it. We need to get the cat from the cattery and go food shopping. Although with yesterdays announcements I really do not relish that at all.   Yet with the impending lockdown, I do wonder if we should be making the most of the last weekend.
Blog posts this week
There was not many since we were away for the week,  hence the reason  I now have such a backlog. But it does mean that this time next week that all my gift guides should hopefully live …
Plus I have been updating  12 weeks of Christmas Campaign.  This weeks giveaway is a 3-night stay at a beautiful cottage in Camber Sands and the one launching tonight is a 3-night stay at a Sandbanks apartment.
You are invited to the Inlinkz link party!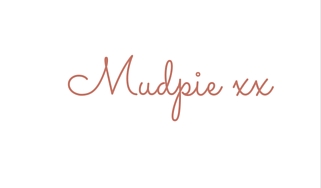 If you've liked this post please follow me on my social media channels:
Mudpie Fridays: Twitter | Instagram | Facebook | Pinterest | LinkedIn