AD Gifted – This blog post-Christmas Gifts For Eight-Year-Olds contains PR samples which have been gifted in return for a feature. Any affiliate links are denoted with a *. This means should you buy something I will receive a small commission.
Christmas Gifts for Eight-Year-Olds.   This year I have pulled together mainly educational gifts and those which can be enjoyed together as a family.  Trying to reflect the things we have had to deal with this year and will continue to deal with for the rest of 2020 and probably into 2021. There are some items from some of our favourite brands but also some newly discovered gems.
Christmas Gifts for Eight-Year-Olds
3D Labyrinth Game
Ravensburger are one of the largest board game manufacturers, with millions of games sold worldwide.  They have games for all ages including the 3D Labyrinth Game which is suitable for ages seven and up. The objective of the game is to find the shortest route through the soaring towers and deep vaults within the Labyrinth to win. As you progress through you need to reach all your treasures and targets to win. 
Treasures must be found by skilfully moving the rows of towers to clear a path, but with this 3D labyrinth, you have to take into account the tower heights too.   I really like that this game has great replay value. Since you are  -navigating through labyrinth's ever-changing maze which is different every time you play. Meaning it can be played over and over again. The game is suitable for 2-4 players and has an RRP £19.99.  Available to buy on Amazon*
Mythopedia: An Encyclopedia of Mythical Beasts and Their Magical Tales
We are big fans of Laurence King and all of the wonderful books they publish. However, this one really reached out to us, since Charlie was studying myths in his Summer term of year three. Mythopedia is a beautiful, educational picture book about cultural folklore from around the world. From the West African fable of  Anansi, the Spider to  Michabo, the magical hare who rebuilt the world and  Tanuki, the sweet but troublesome racoon-dog of Japanese folklore,  Mythopedia is an encyclopedia of mythical creatures that covers legends, tales and myths from around the world.
Let these weird and wonderful creatures spark your child's imagination for their own storytelling and drawing while teaching them about international cultures.  I really adore this book, the illustrations are truly beautiful, it is an encyclopedia to love and cherish for many years to come. It has an RRP £16.99 and can be brought directly from the Laurence King website. 
Science 4 You – Green Science Kit
With the Green Science kit, you can and learn about the environment and sustainability.  Become an eco-astronaut and launch an incredible recycled rocket; grow plants and discover renewable energy and the science behind it all. The STEM-focused kit stimulates education and creativity through play; developing important skills like concentration, memory and creativity.  It also teaches children about the environment and how humans can help to protect it. The kit includes over 15 experiments and 49 pieces of content plus a 36-page educational book. All for an RRP of £19.99. Available to buy online from various toy shops including Amazon*
Huckleberry Fishing Kit
Charlie is fishing mad and asked Father Christmas last year to bring him a rod. However, when we are out and about it does not always make sense to bring all of the fishing garb with us. So this Huckleberry Fishing Kit is perfect for when we are on the move. All you need to do is unwind the casting line and find a stick and tie the fishing line to it.  Add some bate to the hook and cast away.  The fish-shaped holder is equipped with fishing line (250in/635cm), bobber (1g/0.04oz), weights and a hook. So you have everything you need to fish on the go. The Huckleberry Fishing Kit* has an RRP of  £8.75.
National Geographic – Shark Tooth Dig Kit
I am always on the lookout for educational gifts and find as they get older they can be harder to come by. Which is why I was so pleased when I  found The National Geographic's Shark Tooth Dig Kit*. Which lets children dig up and explore fossils from three different species of shark. With a full-colour learning guide full of amazing shark facts and pictures, kids will enjoy identifying the teeth of the sand tiger, otodus, and crow sharks, and learn all about what make sharks the ocean's most feared predators.
This science kit includes A shark-themed digging brick with 3 fossilized shark teeth (each from different species of shark), archaeological digging tools, full-colour learning guide, and magnifying glass. The set had an RRP of £10.
Pac-Man Nano Tamagotchi
As a child of the 80s and 90s, I remember  Tamagotchi from the first time round! They were huge when I was growing up with everyone wanting one.   I wonder if they will be just as popular this time around? Only this time they are back as a Pac-Man version.
Just like before you need to feed it, turn lights on/off, play with it, give it medicine, flush after it's used the bathroom, check it's  health and disciplines your Tamagotchi.  Raise your Tamagotchi from egg to child to adult. How you take care of it will decide which of the seven adults you get! For ease of transport, the  Tamagotchi comes on a chain so you to take with you everywhere. Also included are 2 x LR44 batteries. It is smaller than the traditional Tamagotchi and does not have the menu options they use to have. So it is a good starter solution for those who have not had them before. The RRP is £14.99 and can be brought online from Amazon*.
Hot Wires from John Adams
I have brought Hot Wires as a gift many times we have a set very similar and it provides lots of entertainment for the whole family. Making it the perfect educational Christmas gift for any science mad eight-year-olds.   We also used our set a lot during our homeschooling time as it gave a welcome relief to the constant worksheets.  As it supports National Curriculum learning.
Hot Wires is the ultimate in plug and play electronics. Simply snap together the component blocks and discover 100 action-packed experiments involving light, sound and movement. Build a real flying disk, a working FM radio with automatic station selection, a lie detector to test your friends, a burglar alarm to keep your valuables safe, sound effects and lots more! The colourful, easy to use instruction booklet guides you into the wonderful world of electronics.
Contents: transparent assembly workstation, connectors, buzzer, touch plate, photoresistor, LEDs, battery units, loudspeaker, music IC, alarm IC, sound IC, motor unit, propellor, antenna coil, lamp, bulb, microphone, power amp IC, resistors, capacitors, transistors, diode and full colour instruction booklet. Please note it does require 4 x AA batteries which are not included. The RRP £49.99   and can be brought from Argos, Symths and online from Amazon*.
More Christmas Gifts for Eight-Year-Olds
Ace PJs from Frugi
We are big fans of Frugi, not only are their clothes bright and beautiful. But as a company, they are committed to reducing their impact on the environment around them.  By using recycled materials where possible and ensuring deliveries come in compostable bags and brown paper bags. These  Ace PJs are made from GOTs certified organic cotton. With raglan style, long sleeves, these super soft pyjamas have an Organic Cotton Jersey lining on the inside front of the top for extra cosiness. We opted for the  Tobermory Teal.  Which has a sweet Highland Cow applique on the front and a Multi Woodland Creatures all over print on the arms and pull-ups.
There are two other colours available in a pinky hue with rainbow and stars. And a  dark green that comes with knights and stripes. All three designs can be personalised and come in sizes from 0-3months all the way up to age 9-10.  Prices range from £24-£26 with personalisation costing £5. You can purchase them online directly with Frugi.
Fourfit Mini 2
I  have long had a fitness tracker and it has been a source of interest for Charlie, who has been asking for one of his own.  With lockdown and homeschooling, we need to make sure he stays active so there has never been a better time to take care of the kid's health.  The Fourfit Mini 2 has a  slim fitness and activity tracker band for children that has all of the features of the best-selling adult band just with a smaller strap for kids.  It is also the only children's fitness tracker to include heart rate tracking as standard.
The Fourfit Mini 2 features: sleep tracking, activity level monitoring and tracking, lung health tracking (blood oxygen saturation), vibration smart alarm, get up & move reminder, step tracking, heart rate tracking, blood pressure monitoring and calorie counter. It will also vibrate and reminds the kids to get moving if they have been inactive for a while.   The accompanying phone app also has an easy find function thanks to the built-in anti-lose feature. Coming in 5 colour choices, blue, aqua, black, red and purple. It even has a colour screen and buckle strap. You can buy online directly and it has an RRP of £24.99.
Fossils Collection from Learning Resources
If you are looking for something different but still educational then Learning Resources have a whole range of sets which focus on different types of rocks and minerals. We actually opted for the Fossils Collection. It features handpicked specimens, along with identification chart and more information, The set contains nine different fossils and they make an ideal gift for any child who has an interest in geology and fossils. The set includes Ammonite, Brachiopod, Bryozoa, Colony Coral, Crinoid Stem, Fossil Fern/Plant Matter, Gastropod, Petrified Wood and a Shark's Tooth. It has an RRP of  £16 and can be brought directly from the Learning Resources website.
More Christmas Gifts for Eight-Year-Olds
Discover the World Game
As keen travellers this Fiesta Crafts game is perfect for our family game night.  This geographical board game will keep you on your toes as you pick up Arrival or Journey Cards designed to help or cruelly hinder your travel. The winner is the first player to reach their destinations and collect the most destination cards. Each destination card teaches fascinating and useful facts about countries, cultures and continents as you play. 
It is ideal for the whole family, creating conversation as you play.  It contains 50 fact cards and comes highly recommended by the Good Toy Guide. With an RRP of £34.99, you can buy it from all good toy shops, and online direct from Fiesta Crafts.
Build Your Own Plane Launcher
Having been awarded Bronze in the 2020 Independent Toy Awards (Eco Category). This 47-piece kit contains everything you need to slot together and build this incredible Plane Launcher.  All you need to do is follow the detailed instructions. By pressing out the pre-cut parts and attaching the elastic bands and you're ready to fly your planes.
This set has a great educational element as you can experiment with 10 different fold 'n' fly paper planes.  Once built see how their performance can be affected by combining the integrated power scale and changes to the plane's flight dynamics. Allowing children to explore which one will fly the furthest? How can adjusting the wings change how it flies or loops? Who can land the closest to one of the 4 scoring targets? Made using sustainable cardboards and no plastics it is an environmentally responsible gift.  Plus you will be pleased to know that no glue is needed in the construction. Suitable for children aged over the age of 8, it has an RRP of £16.99 and can be brought directly from the  Build Your Own website.
Build Your Own Bird House with Bird Mate
We have spent a lot of time in our garden recently. Like many other families also navigating lockdown.  To encourage a continued love for the garden and its inhabitants  I am really liking these build your own birdhouses.  Everything you need to build your own birdhouse is included in the box including the water-based glue. All you need to do is follow the easy to understand instructions.
Each set is natural with all elements being made of wood. This means that all the Bird Mate's houses will look a bit different in colouration. They are handmade in a joinery in the polish mountains supporting a local artisan, the preparation takes up to 2 hours.  It is such a lovely idea for a gift hopefully encouraging children to take an active interest in the visitors to their gardens.  And to help them over the winter months.  A kit costs £45.97 and can be purchased directly from the Bird Mate website or online from Amazon.
BBC Earth  Animals Interactive Family Board Game
The boys love a nature series on TV and we quite often watch them together as a family.   The BBC Earth Animals Interactive Board Game is an extension of this. Designed by  Identity Games, this family board game is all about the globe, nature and animals.
In this game, everybody plays at the same time. When a round starts, players get to see a short video about an animal or other related topic, and afterwards, they get a couple of questions related to the video. The videos are all fragments of the great, brilliant and unique content of BBC Earth. It is all about storytelling and getting to know great facts about the world. The questions are all multiple choice. After every question, the players give their answer by placing a card face down on the table. When everybody has answered the question, the correct answer will be shown on the screen. You do need a device which can attach to the internet and stream video to play this game.
After every round, players can use the cards they have collected to move their pawn further on the board. The first player to reach the finish wins.  The game also has 32 photo cards which does mean you can play the game offline if required.  It has an RRP of  £25 and can be brought online from all good toy stores. Including Argos.
Bill Bryson  – A Really Short History of Nearly Everything
Charlie loves to read non-fiction books so the  A Really Short History of Nearly Everything by Bill Bryson A Really Short History of Nearly Everything by Bill Bryson, is right up his street.  It is aimed at 8 years and over and includes coloured illustrations throughout.   Adapted from the original it really suits the younger audience.  Bill Bryson takes the reader from the  Big Bang to the dawn of science and everything in between. It also covers our own incredible journey, from a single cell to civilisation, including the brilliant (and sometimes very bizarre) scientists who helped us find out how and why. The book has an RRP of £20 and is available to buy from all good bookshops and online from Amazon*
Drone Home Game
Drone Home is the first-ever game to feature a real drone! Enjoy this fast-paced kids' action game where there is a race to save your aliens and get them to safety. The race is on to launch each of your aliens down the ramp and into the drone. Once an alien is inside the drone, it will lift off and the alien can flee to safety. But watch out! Whilst you are waiting for the drone to lift off, other players can sabotage your mission by knocking your alien out with their own! The goal is to be the first to get all your aliens safely home.
This two-player game is aimed at children over the age of six. The drone is powered by a battery which can be recharged using the included USB cable.  Its has an RRP of £19.99 and can be brought  from all good toy shops and online from Amazon*
Map of Wonders
I absolutely love this! We have previously received their Map of Adventures so I knew what to expect and I am not disappointed. This is the first ST&G map aimed specifically at kids. They have done a really good job of catering for their new audience. The Map of Wonders allows you to discover 1,000 of the most exciting things to do and places to see in Great Britain. It has games to play, sections to fill in and tick off, as well as a huge colouring in map on the back.
Let the adventure unfold with 100 illustrations of everything from whales, naughty squirrels, slightly grump eagles, and kids & families enjoying a plethora of activities. The map is interactive, in a non-tech kind of way, with several games that can be enjoyed at home, in the back of the car, or anywhere on your next adventure. It will definitely inspire us to go exploring further afield when allowed.   The map has an RRP of £14.99 and can be brought directly from the Ordnance Survey.

Pokemon Trainer Trivia
My eldest is Pokemon mad, so this Pokemon Trainer Trivia* is right up his street. The trainer has 1000 questions. With two different modes, you can try and beat your highest score on individual mode or play against your chums on multiplayer. The good news is that it is super easy to play. The Pokémon Trainer Game Master takes care of everything… from explaining the rules to asking the questions, to keeping the scores. For up to four players each individual selects their Pokemon and then answers questions by selecting true or false. If you are right then everyone else's Pokemon loses two points if you are wrong you lose two points. Available from all good toy shops including Amazon* for £22.99.
Trollhunters Defenders of Arcadia for Nintendo Switch
You can not go wrong with a Nintendo Switch game and this one will be super popular with my eight-year-old. Explore the Trollhunters universe and save the world as Jim Lake Jr. in this action-packed game! Jump into the world of Trollhunters as Jim Lake Jr. to stop Porgon the Trickster Troll and his sneaky plans! Team up with Claire in couch co-op and also get a helping hand from lots more loved characters to face unknown evil forces and help stop the Time-apocalypse! Upgrade your armour and boost your abilities to become more powerful than ever. The fate of the universe is in your hands! Suitable for 7 years and up avaliable from all good game shops and online from Amazon* with an RRP of £33.59. The game is also available on PS4 and XBox.
Giant Cadbury Selection Box
Christmas would not be Christmas without a selection box. And as far as selection boxes are concerned this is THE ONE!  Try to squeeze this Giant Cadbury Selection Box into your Christmas stocking! The biggest selection box (measuring 43cm by 31.5cm) on the market is exclusive to Cadbury Gifts Direct and cannot be found in shops or supermarkets. Each Giant Selection box contains fifteen popular Cadbury chocolate bars and a Christmas Selection pack. The limited-edition Giant Cadbury Selection box makes a great and impactful Christmas gift. It can be brought directly from Cadbury Gifts Direct and costs £15.
I hope you have found some inspiration in this year's gift guide, please do check out our others which can be found here – Gift Guide Inspiration. Please share this Christmas Gifts for Eight-Year-Olds
Giveaway – Christmas Gifts For Eight-Year-Olds
If you would like the opportunity to win a Bird Mate birdhouse for yourself please enter via the gleam application below. For a full list please see the T&Cs below. Good luck!
Build Your Own Bird House with Bird Mate worth £45

Competition is open to residents of the UK aged 18 and over
There is no cash alternative offered
The winner will be drawn at random and will receive  a  Bird Mate birdhouse
The giveaway will close on the 4rd December at midnight, the winner will be notified through Twitter
The Winner will be asked to provide an email address and full postal address
I have some other giveaways running at the moment so please check them out in the Blog Giveaways Page,  along with our Advent Giveaway and our 12  Weeks of Christmas  Instagram Travel Giveaway.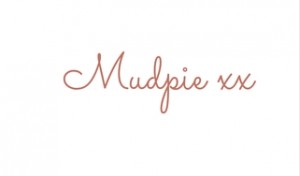 If you've liked this post please follow me on my social media channels:
Mudpie Fridays: Twitter | Instagram | Facebook | Pinterest |LinkedIn
Christmas Gifts for Eight-Year-Olds, Christmas Gifts for Eight-Year-Olds