AD Gifted – This blog post-Christmas Gifts For Him contains PR samples which have been gifted in return for a feature. Any affiliate links are denoted with a *. This means should you buy something I will receive a small commission.
Christmas Gifts for Him. As ever I always struggle for inspiration for the men in my life this time of year. Especially the husband! This year the focus has seemed to be very much on food and drink! His two favourite things outside of the family.  Hopefully, it will give you some ideas for the more different men to  buy for in your lives. Or failing that some nice treats to celebrate this festive season.
Sobersauce

  Craft Beer Discovery Pack

Sobersauce is an innovative new player on the craft beer scene, curating collections of seriously great tasting non-alcohol and alcohol-free beers.  The Sobersauce Discovery Pack at just £19.99 (includes delivery) for 8 beers. It is a mixture of 8 of the best alcohol-free beers that exist.  Including a mixture of lagers, pale ales and medium-bodied ales.   It makes a great gift for everyone, not just people who choose not to drink at all. Whether you're interested in trying new flavours or reducing your alcohol intake, perhaps you're bored with the usual soft drink choices and want something with lower calories, lower fat and great taste, then  Sobersauce is a great choice.  You can purchase the discovery pack along with subscription options direct from their website.
Niederegger  Marzipan
I remember marzipan from when  I was young, it was synonymous with  Christmas.  Of course, you can now eat it all year round.  Our favourite by far is the German brand Niederegger.  The business created in  1806 is still family-run today. With the secret of Niederegger marzipan being handed down from one generation to the next. Aromatic premium-quality almonds are the most important raw ingredient in the production of Niederegger marzipan. Kissed by the sun, their almonds have a characteristic sweet nutty flavour. For generations, they have been heating the almond mixture in roasting boilers over an open fire. This method releases the unique aroma for which Niedergeger marzipan is famous the world over. Available to buy online direct from the Niederegger website or sold in Selfridges, Lakeland, John Lewis and Chocolates Direct.
AnySharp Knife Sharpener
The  AnySharp is the world's best knife sharpener. Bold claims and we were a little bit sceptical if honest. But as soon as we tried it my husband declared he would never use another knife sharpener again. Simply put the device onto any solid worktop and pull the level so it's suction sticks it firm. Grab a knife and gently pull it through the blades 2-3 times and within seconds and you'll have sharp knives once again. The  AnySharp has a ten-year warranty and available in a range of stunning colours so suit every style. The  Anysharp costs from £9.99  from Amazon*
The Spice Pioneer – Power Pods
If the man in your life loves to cook then Power Pods from The Spice Pioneer make great stocking fillers. Available in five different varieties Peri-Peri Chicken, Fajita,  Chicken Lollipops, Katsu  Curry and Chili con Carne.  The power pods save you the trouble of buying individual spices and having to measure them out.  Instead, all you need to do is simply add these spice pods to the food as you cook. To make life really easy there is even a recipe and cooking method printed on the back of each box. Creating gourmet results quickly and easily for the whole family to enjoy has never been more simple.  Available individually at  £1.99 each or a packet of six for £9.95. You can buy them directly online with free delivery over £25 from The Spice Pioneer.
Joe Browns Shirt
If you have not come across Joe Browns before they specialise in creating wonderfully unique ranges of clothing so that their customers simply love to wear, day in, day out. Taking influence from all over the world creating items that are always something a little different from the traditional high-street stores. Bold colours, bright patterns, fabulous silhouettes and high quality, distinctive detailing make their collections unique and iconic.
Just like this  Fabulous Floral Shirt,  since everyone needs to feel fabulous now and again. This cotton shirt has a  bright blue floral pattern which is both eye-catching and unusual. Available in sizes small through to XXL, with a price tag of £38 you can buy directly online from the Joe Browns website.
Sophie Conran For Portmeirion Cafetiere
A gorgeously classic cafetiere it is hard not to like this beautiful  Sophie Conran For Portmeirion Cafetiere. This sleek, tall design with Sophie's signature ripple effect and an elegant silver press is a modern addition to your tea tray. Fear not if you need to reheat, as this porcelain piece is safe to put in the microwave, and you can clean it in the dishwasher afterwards.    Its capacity is 800ml and comes presented in a lovely gift box. Which could also double as a storage box, although this does deserve to be used every day and not saved for best. It has an RRP  of £52.50 but at the time of writing it costs £42 on the Portmeirion website.
Mermaid Salt Vodka
Distilled in the only distillery on The Isle of Wight  Mermaid Salt Vodka is a must for the perfect dirty martini.  Not only is it handcrafted but it is also shot through with locally sourced sea salt. Enhancing its smoothness and accentuating its subtle flavour.
The super attractive and tactile bottle is plastic-free and 100% recyclable. Featuring an all-natural cork with a wooden top and a unique, plant-based and biodegradable seal. The distillery has also demanded all its suppliers accept new sustainability challenges. Such as stopping the use of bubble wrap and sourcing alternatives at every stage of the production and distribution process. It has an ABV of 40% and can be purchased online for £36.95. It is particularly good for cocktails where the salt brings the other flavours to life.
Tog 24  Toasty Men's Pant Set
Christmastime means new PJs and loungewear in our house.   And these Toasty Men's Pant Set from Tog 24 is perfect, whether you're sleeping or lounging. They have an elasticated waist and super soft fabric which makes them so very comfy.  Coming with 100% cotton, brushed check flannel trousers with a drawstring and two pockets on the hips. And a short-sleeve grandad collar T-shirt, in deep colours inspired by a setting sun over Yorkshire rocks. A great gift they come in a check flannel bag making it ideal for trips away.  The RRP is £45 and can be brought online direct with Tog 24.
Oak Highland Cow Serving Board by Scottish Made
Made from Scottish Oak and inspired by the beautiful highland cows that roam around Scotland this eye-catching highland cow engraved serving board is every bit striking as it is practical. Measuring 30cm this serving board offers a fun and contemporary way to slice and serve cheese and biscuits to guests after dinner or at more informal gatherings. It also makes a very good chopping board.
I really like that the wood is harvested locally by a Fife-based not-for-profit organisation.  Who are dedicated to ensuring the future of Scottish woodlands, improving the environment, and boosting local economies by providing training and work opportunities. The board comes lovingly hand-tied with sweet Scottish Oak ribbon and a swing tag making this board a lovely little gift.  With an RRP of £36 you can buy it online from Just Slate & FamilyBrands. There are also two other designs to choose from a stag and a traditional thistle.
Edifier TWS1  Earbuds
 The  Edifier TWS1 are a pair of classic entry-level true wireless Bluetooth earbuds that confront the three major complaints from true wireless earbuds consumers: bulky size, insufficient playback time and inadequate radio frequency range. The TWS1 earbuds are compact and ergonomically fit in the ear cavity for a secure, comfortable user experience. They also splash and sweat-proof and have cVc noise reduction for crystal clear calling.
Enjoy all-day audio with 8 hours of playback on a single charge, and another 24 hours from the charging case. With a  10m/ 30ft connection distance, you can keep your audio streaming without a hitch if you need to step away from your phone.  The TWS1 is perfect therefore for the gym, running or simply listening to your music collection via Bluetooth.  With multi-function tap controls and available at RRP of £44.99 they're the versatile and reliable true wireless earbuds.   Available in five different colours you can buy them online from Amazon*
Duo Evo Plus 10-in-1 Multi Pressure Cooker
We have been trying out the Duo Evo™ Plus multicooker for the last couple of weeks and it has made a big difference to how we are operating as a family.  It lives up to its claims of easy to use, easy to clean, fast, versatile and convenient. Not only that is it big enough to easily feed us as a family of four but with a capacity of 5.7 litres, it could easily feed six.
The 10-in-1 Duo Evo Plus is a pressure cooker, rice cooker, slow cooker, yoghurt maker, steamer, sous vide, sauté, food warmer, cake maker, and stockpot. It also has   48 pre-sets that take the guesswork out of cooking. Meaning that you can literally start cooking as quickly as 1,2,3. We have really benefited from the fact that it allows us to get dinner on the table so much quicker. Especially after school when we have about an hour and a half between walking through the door and bedtime.
Using the pressure cooker we have noticed how tender and juicy the meat is. I have even tried making brownies in it and they have been declared the best ever by the boys.   The fact that the inner pot that can be used on all hobs including induction and easy-grip handles let you move between appliances as recipes demand. Has been really helpful as we get used to using it.  I also really like the large  LCD display which makes everything simple to understand. It provides everything you need to know about cooking time, temperature, pressure and status. Meaning you can easily see where the dish is in the cooking process.
More help …
If you are a little overwhelmed then the Instant Pot website has tons of information, videos and recipes to get you started. The  Duo Evo Plus 10-in-1 Multi Pressure Cooker* can be brought online or from your high street department store or electrical store it has an RRP of £129.99
More – Christmas gifts for him
Curry Night Kit from Spice Pots
Whether it's for a seasoned cook or a newbie looking for inspiration in the kitchen, the Spice Pots Curry Night Kit makes a useful, beautifully packaged and eco-friendly gift.   Each gift set can make at least 8 family meals.  Containing four different spice pots each containing 40g of spice:
Korma Blend – Mild but packs a flavour punch (add chilli for heat)
Bhuna Blend – A beautiful balance of flavour and medium spice
Tandoori Masala Blend – Medium in heat and super versatile
Goan Blend- Award-winning and the hottest in the range
The set also includes a recipe booklet containing 8 tasty curry recipes which are simple enough for a mid-week dinner, but special enough to impress dinner guests.  The spices will keep for 18 months in the resealable pots. You can buy the kit directly online from Spice Pots for  £14.95 and they offer free postage over £12. Refills are also available.
FIZZ – The Beginners Guide to Making Natural, Non-Alcoholic Fermented Drinks
FIZZ! published by Laurence King will give you everything you need to know to brew these healthy and alcohol-free drinks yourself.  Fermentation produces fantastic non-alcoholic drinks. Think of a fresh and tart kombucha, thirst-quenching water kefir, or earthy beet kvass. They all fizz with healthy bacteria and they all surprise you with their complex taste.
More and more, you'll see these drinks offered in top restaurants and cocktail bars. But you can also make them yourself. Fermented drinks, with their natural sparkle and slightly yeasty taste, are a great alternative to wine or beer. They are perfect for those who want to consume less alcohol and those who want to give a probiotic boost to their body.  In the book, you will find accessible recipes with step-by-step illustrations, scientific background information on the fermentation process. The book has an RRP of  £15.99 and can be brought directly from Laurence King.
The perfect gift for beer lovers, sample the beer and scratch off the map! You can either use the map to visit all the breweries in the UK. Or if you prefer to tick off beers as you taste them.  Each of the 75 breweries is marked by gold gin goblet.  It is possible to personalise the map with your own words or message.  Avaliable in size A3 you can choose to have it printed on fine silk paper which is unframed at £13 or framed in wood for £35. There are three choices of frame colour so you should be able to pick something that suits your requirements. It is possible to buy online directly with   Map International.
Authentic German Beer Stein
If you are looking for a gift with a difference then this is it. I know that my husband would have loved to have visited Germany this year for Oktoberfest but it wasn't to be.  So this beautiful handmade beer stein will give him something to drink his favourite wheat beers out of in the meantime.  Handmade in the Kannenbaeckerland, the German pottery and beer stein center. It comes individually numbered with its own certificate. The attention to detail is really something.
The rustic Bavaria Stein has the State Coat of Arms in the centre panel, flanked by views of Munich and Neuschwanstein Castle, State Motto translated God with you, Land of the Bavarians. Weighing 2.5kg the 0.5 liter tankard costs £78 and is available to buy online from Cuckcoo Clocks. They are also offering a 10% discount on all purchases until December 20th. Just enter the code "Christmas" in the Promotional Code field at checkout.
I hope you have found some inspiration in this year's gift guide, please do check out our others which can be found here – Gift Guide Inspiration. If you would like to win a set of Spice Pots and a Soberauce Craft Beer Delivery Pack then make sure you enter our giveaway below.
Giveaway – Christmas Gifts for Him
If you would like the opportunity to win a set of Spice Pots and a Soberauce Craft Beer Delivery Pack. Please enter via the gleam application below. For a full list please see the T&Cs below. Good luck!
A set of Spice Pots and a Soberauce Craft Beer Delivery Pack

Competition is open to residents of the UK aged 18 and over
There is no cash alternative offered
The winner will be drawn at random and will receive  a  win a set of Spice Pots and a Soberauce Craft Beer Delivery Pack
The giveaway will close on the 5th December at midnight, the winner will be notified through Twitter
The Winner will be asked to provide an email address and full postal address
If you have enjoyed this Christmas Gifts for Him post please share it. I have some other giveaways running at the moment so please check them out in the  Blog Giveaways Page,   along with our Advent Giveaway and our 12  Weeks of Christmas  Instagram Travel Giveaway.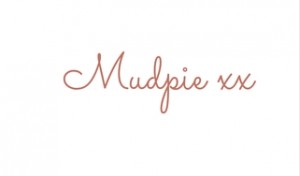 If you've liked this post please follow me on my social media channels:
Mudpie Fridays: Twitter | Instagram | Facebook | Pinterest |LinkedIn
Christmas gifts for him, Christmas gifts for him, Christmas gifts for him, Christmas gifts for him, Christmas gifts for him