AD – I was asked to write this blog post about the help that is available for  Covid related debt, by StepChange and I have been compensated for my time.
When I heard the news at the weekend about the government putting the country into National Lockdown again. I immediately felt despondent.   Yet more restrictions, the fact we will not be able to visit the grandparents, celebrate bonfire night or go on a secret day out to meet the big man in red.   I find so very disappointing.   I am sure many others are in the same boat.
However, after an initial short wallow in self-pity, I reminded myself that we are indeed the lucky ones. All being well, we will do all those things at another time.   The news of another National Lockdown will bring far more devastating news to others than whether they get to enjoy a day out. Afterall we are lucky and can both work from home. We have not needed to reduce or hours or income because of childcare needs or because the businesses we work for require us to.  The bills will still be paid and should it all go wrong we have an emergency fund that we have put aside to support us.
We are indeed the lucky ones. And I am more than aware that the same can not be said for others with coronavirus having affected many people's incomes. Many small businesses will face another tough month, cafes and restaurants that should be running into the busy season will now have to close their doors. We have already seen a couple of local pubs go on the market. Understandably many people will be worried about losing their jobs or their income reducing.   With the added pressure of still having the bills to pay.
Help with Covid related debt
That is where StepChange comes in. If you have not heard of them before StepChange is the debt advice charity who ins 2019 helped over 635,000 people with their debts. With over 25 years of experience, they offer free help and support to help achieve long-term financial control.
StepChange have launched a campaign specifically to help individuals with their fears around what-if situations.  Finding that the pandemic has created new and pressing financial concerns for the public. They are aiming to help the nation solve the what-ifs that the pandemic is inevitably creating.     What if scenarios such as
'what if I get sick and can't work?'
'what if I lose my job?'
'what if I've borrowed too much to get by?'
To help they have created a series of guides on their website aimed specifically at these what-if scenarios.   Including
Guide to furlough
COVID-19 and benefits
Dealing with redundancy
Payment holiday guide
Reduced income guide
Dealing with rising bills
Debt and your mental health
Get emergency help with money
Life changes and COVID-19
Not only is there a whole wealth of information, but there is also even an online advice tool. Just take two minutes to answer a few quick questions and they will find you the right help for your situation.
Help to get the message out
And this is where you come in. The pandemic will be affecting people all over the country that have not had money worries before.  Sectors of the population such as younger people are now needing help. StepChange is finding that because they have not sought help before they may not know that free impartial advice is available.
Please help spread the word, talk to your friends and families. Especially if you know they are running these what-if scenarios around in their heads. By raising awareness we can help more people get support during the pandemic. Please share the message on social media that StepChange can help with those what-if scenarios being caused by the coronavirus and  National lockdown.  The more people that hear about it the more people we can help so they have one less thing to worry about during this difficult time.
For more information please visit the StepChange website.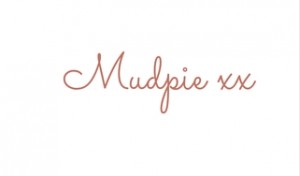 If you've liked this post please follow me on my social media channels:
Mudpie Fridays: Twitter | Instagram | Facebook | Pinterest |LinkedIn
Help with covid related debt