AD Gifted – This post Christmas Gifts for Her includes some gifted items and some affiliate links. The affiliate links are noted with * this means should you go onto buy these items I will get a small amount of commission.
Christmas Gifts for Her. This year I have tried to pull together gifts to look after the ladies in your life. Either those things which are comforting, ensure some time out or help with well being. Or overall general fitness. Designed to make the special ladies in your life smile there is something for every budget. There is also a little nod to sustainability with choices that have been made that will either get a lot of use or last a lifetime. Plus there is the chance to win a very special gift at the bottom of this post.
Christmas Gifts for Her
Elvie Pelvic Floor Trainer
Possibly not the first thing that is on your Christmas list. However especially that the moment we need to all look after ourselves. Now the pelvic floor can be a bit of a stigma but if you have had a baby then you will also appreciate that things are not what they once were. Especially if you didn't do those pelvic floor exercises as much as recommended in the early days. That is where the Elvie Trainer comes in.
Pelvic floor problems, including incontinence, are surprisingly common, affecting 1 in 3 women, and up to 80% of expectant and new mums. But it's difficult to work out muscles you can't see. Elvie Trainer cuts out all of the guesswork. Elvie Trainer visualizes your pelvic floor movements in real-time with biofeedback, a mind-body technique often used by health care professionals for pelvic floor rehabilitation. Winner of more than 11 awards and loved by women worldwide, Elvie Trainer is very small, smooth and comfortable. It comes with an optional cover for custom sizing and is designed to fit all kind of body shapes. More information is available on the Elvie Trainer website and it is priced at £169.
Read this if you want to take great photographs of places
I love taking photos of the boys. But as they grow and spend more time at school than at home. I am looking to be able to take some photos of places more. Especially during our travels. Something which I am trying to reflect more in my Instagram feed in the future. Published by Laurence King, this jargon-free introduction covers all aspects of photographing places, including landscapes, cityscapes, architecture, and interiors. Written by Henry Carroll this is one of the books in his bestselling Read This If You Want To Take Great Photographs this series. It is an essential guide for emerging artists learning how to take pictures of places.
Whatever your camera, interest, or skill level, this indispensable photography guide gives you all the fundamental techniques and demystifies the work of acclaimed photographers. Packed with practical tips and iconic images, this accessible book will teach everything you need to take meaningful pictures of the places that matter to you most. Split into five sections, the book covers composition, exposure, light, manipulation and location. You can purchase Read this if you want to take great photographs of places for £12.99 direct from the Laurence King website.
RHS Soft Cotton Reed Diffuser and Refill
I love a room that smells fresh and quite often use reed diffusers throughout our house. Wax Lyrical have a great range including lots of scents and gifts for Christmas. I opted for one of the RHS Fragrant Garden scents – Soft Cotton.
Musky notes are sprinkled throughout this powdery fragrance which is layered with violet, lily, rose and cotton flower scents and sits against a backdrop of warm amber and powdery balsams.
The 100ml reed diffuser is decorated with a beautiful illustration taken from the RHS Lindley Library and has an RRP of £15. The 200ml reed refill which is equally as pretty and also has an RRP £15. Both can be purchased online directly from the Wax Lyrical website.
Bloomers Reusable Sanitary Pads Trial Kit
Super soft and beautifully designed, this Trial Kit from Bloom & Nora is a fab alternative to disposable sanitary pads. Made with an absorbent bamboo inner that's soft and delicate against your skin, these reusable pads have clever bindings to prevent leaks and popper fastening tabs to keep them in place. In four different sizes, this Bloomer's pack is an ideal introduction into the world of reusable sanitary pads and includes a handy bag with two compartments for storing both used and unused pads, great for when you are on the go. With a waterproof outer fabric that's made from recycled polyester, this trial kit saves approximately two plastic bottles from landfill. Available to buy online from the Frugi website for £33.95
Velvet Makeup Bags from Ottilie
These are truly stunning velvet makeup bags and wash bags. These are beautiful quality, with an attractive bee pattern on the front. Each is satin lined with a beaded zip. They come in four colours, navy blue, sage green, pale pink and burgundy and two sizes. Priced at £14 and £18 they would make a wonderful luxury gift. You can buy them online on the Ottilie website.
Sensica Sensilift
Like many women, I have got to the age where my skin is starting to show signs of wear. Happy signs, laughter lines and smile creases. But wouldn't it be nice if was possible to reduce them at home without any need for significant surgery? Sensilift is an innovative anti-ageing device that boosts collagen production to reduce wrinkles and lift and tighten your skin.
How does it work? This is the tech bit… using DRF™ technology – (Dynamic Radio Frequency) the dual-acting massage and RF therapies stimulate circulation while allowing the RF waves to travel deeper into the skin where the collagen forms. Unlike typical RF technology for home use, which is restricted when treating a specific area, Dynamic RF™ unique facial massaging action has been proven to enable multiple RF wavelengths to penetrate different skin layers simultaneously, to create a more intense, more effective treatment.
Equipped with Smart temperature control, the built-in sensors continuously adjust the temperature to ensure maximum safety and comfort. It can be used to treat crow's feet, the jawline, forehead, smile folds, cheeks, décolletage and hands. Unlike costly fillers, lasers and other invasive treatments, wrinkle reduction with Sensilift is pain-free, non-invasive and requires no recovery or downtime. Everything you need to get started is in the box including two vouchers for free video consultation sessions. Find out more and buy yours online from their website. RRP £279.
Love Leggings
Leggings are a wardrobe staple when you are a mum. If its to throw on under a tunic for play days, loungewear or for exercise. Love Leggings are a premium leggings wear brand that supplies a range of products including everyday cotton, sports, maternity and kids leggings and tights. With quality at the centre of everything, they do their leggings are non-see-through and come in inclusive sizing from a UK size 4-28. They also have a wide range of colours and a range of fits and lengths to suit everyone. I was so impressed with the choice available.
I opted for Women's Yoga Leggings. They have a no-fuss seam design for zero interference and a flattering 'V' shaped waistband for a perfect bum-shaping silhouette. I need all the help I can get after two kids! As they are 7/8's in length, finishing perfectly above the ankle, or if you a petite like me it means they actually fit properly. They also have a tall option and they are too good just to wear for yoga! You can purchase directly from the Love Leggings website RRP £28.
Macrame Plant Hanger Kit from I Do Handmade
I Do Handmade is a business which is run by a mother and daughter duo. Initially putting their skills to good use decorating wedding venues, they also run crafting workshops and since the pandemic have created some gorgeous crafting kits. Which they now sell online, with plenty of choices there is something for everyone. Having wanted to try my hand at macramé for a while I opted for the Macrame Plant Hanger Kit. If you're a plant lover, then you'll love the way these hangers display your green creations both indoors and outdoors.
This macrame kit includes enough yarn to hang two plants, one on top of each other. Alternatively, by cutting the yarn in half it is possible to make two separate macrame hangers. This fun kit comes in letterbox-friendly, recyclable, plastic-free packaging and includes everything you need. 25m of 100% natural cotton macrame yarn and full easy to follow illustrated instructions. Something that really sets them apart from other craft kits in the marketplace is that they offer, unlimited help via video or phone call if you would like to ask any questions or need help. All their kits come personalised and gift wrapped. If you'd like to add any special message to your kit all you need to do is to pop your message in the notes at the checkout.
The macrame kit costs £14 and can be brought online from their website. I Do Handmade has given my readers 15% off using the code MUDPIE15 at the checkout.
Portmeirion Atrium Embossed Large Jug and Platter
The jug and platter combination from Portmeirion will look right at home in a country kitchen or a modern apartment. Capturing the beauty of the outdoors with the Atrium collection from Portmeirion both pieces are teal in colour with an attractive geometric pattern. Both pieces are dishwasher and microwave safe. The jug measures 28cm high and the platter measures 30.5cm across. Both have an RRP of £30 but they are currently on sale at £27 each. You can buy them directly from the Portmeirion website. I know I will get a lot of use out of them.
My New Baby Figurine by Willow Tree
I saw this and instantly thought of the boys and how Charlie would hold onto Harry when he was a baby. Although that was a long time ago now it stays with me. This figurine will be a perfect gift for any mother with two or more children. Included in the box there is a gift tag with sentiment 'Lots to learn to love to grow together'. It is possible to get your Willow Tree figure personalised by adding a base.
Each figurine is cast in resin from an original wooden carved piece by artist Susan Lordi. After which each piece is hand-painted. Designed to capture a memory or moment in time there are lots of different designs to choose from. The My New Baby Figurine has an RRP of £24.00 and can be purchased directly from the Willow Tree website.
Champagne Afternoon Tea for Two in The Domes at London Secret Garden Kensington
I have always preferred to gift and receive experiences over things. Buy-a-Gift is my go to when I am looking for experiences. This Champagne Afternoon Tea for Two in The Domes at London Secret Garden Kensington is one of London's best-kept secrets. London Secret Garden is a magical dining space, tucked away in the back streets of Kensington. Offering cosy, intimate settings in one of five transparent domes. Savour a delicious afternoon tea, paired with a chilled glass of Champagne each and a selection of fine teas.
From umami duck spring rolls and pistachio and white chocolate cake, to scones with clotted cream and strawberry jam, be tempted by tiers of sweet and savoury delights. Unwind in the luxury of your own little haven and watch the world go by. It has an RRP of £90 but at the time of writing was reduced to £60, available to buy online from their website.
Hotter Shoes
I have long been a fan of Hotter Shoes. So I guess you are wondering why? Well, first of all, they do half sizes, as my shoe size is 4.5 inevitably I am either trying to squeeze my feet into a size 4 or buy insoles for a size 5 neither of which is satisfactory. Secondly, they genuinely are comfortable, just what I need when I am running around after a 4-year-old or racing from one business meeting to another. Yes, I am one of those who secretly wear flats across London Bridge and only put on my heels when I am outside a clients office. They also make a great gift, with lots of designs to choose from. See their website for more details.
Maddie Women's Hoddy from TOG24
Living for the weekend! And normally you can find me in a hoodie and jeans as I run around after the boys. Of course in the current environment, I wear them every day. The Maddie hoody is super soft and has a premium feel to it. The cotton-rich over-the-head top has a chunky drawcord hood that keeps you snug and toasty warm on cold winter days. Perfect for a bike ride, hike across the moors or lazy days at home. With its cosy kangaroo pocket, ribbed cuffs and hem and is finished with a small branded TOG24 woven label on the pocket. It has an RRP of £40 although at the time of writing you can pick it up for £28 on the TOG24 website.
Gorgeous Party Dress from Joe Browns
Even though we may not be partying that much this festive season that doesn't mean that we can't have a stylish outfit. Even if we are celebrating at home. I absolutely love this gorgeous party dress from Joe Browns. Taking style cues from days gone by, the sultry vintage-inspired dress is an ideal companion for the party season. With a stretch bodice and fabulous flocked fabric, it's effortless elegance at its best. Available in sizes 8 through to 18 and costs £60.
Kindred Fires Soy Candles
With a whole host of personalised candles to choose from Kindred Fires offers something for everyone. I opted for the perfect Christmas gift, the sweet candle comes in an orange & cinnamon scent which is ideal for the festive season. The front of the candle has leaf style illustrations, the gift receiver of your choosing's name, your name, the burn time and the scent for a festive finish. The 180ml jar candle is presented in an apothecary style jar with a lid and filled with natural soy wax. Hand-poured in their Manchester workshop, the candles come beautifully packaged by hand and has a 25 hour burn time. RRP is £16 and can be purchased directly from their website.
Christmas Gifts for Her Giveaway – Nordgreen Infinity Watch
For your chance to win an Infinity rose gold with a white leather strap, please enter using use the gleam application below and please note the T&Cs.
Womens Nordgreen Infinity watch with rose gold face and white leather strap

Competition is open to residents of the UK & Ireland aged 18 and over
No cash alternative offered
The winner will be drawn at random and will receive an Infinity rose gold watch with white leather strap from Nordgreen
The giveaway will close on the 6th of December at midnight, the winner will be notified through Twitter
You will need to provide a phone number and postal address
I have some other giveaways running at the moment so please check them out in the Blog Giveaways Page, along with our Advent Giveaway and our 12 Weeks of Christmas Instagram Travel Giveaway.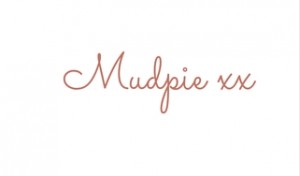 If you've liked this post please follow me on my social media channels:
Mudpie Fridays: Twitter | Instagram | Facebook | Pinterest |LinkedIn
Christmas Gifts for Her