This week like the rest of the country we went into lockdown on Thursday. However, unlike many people, I have spoken to I did not do anything different. There was no last-minute  Christmas shopping or days out with the boys. As I had a full week at work and they were at school. I do wonder if I should have made more of an effort to fit in some shopping but I can't be in two places at once.  Especially as my gut feeling is that we will not be coming out of this in December as planned. I am also wondering if I should start up the written diary again to go into the memory box.  But I have very little time at the moment and I fear that may push me over the edge.
Monday – 2nd November
First day back at work and I did not leave my desk all day sitting from 8.30 until around 4.45 staring at a screen is not good. By this time I had a headache and decided to switch off for a couple of hours. Regular breaks is something I have always tried to do but when there is so much to get through I didn't even realise until it was dark! I would like to say I learnt for the rest of the week but I didn't. The boys had an inset day at school so my mum came round and took them out for a walk in the afternoon. They only went over the fields but it will be the last time she sees them now for a month so it worked out quite well really. Other than that they were really good and played most of the day. I was told I had to take a picture of the special track they had built.
At eight Charlie is a bit old for wooden tracks but it is Harry's favourite and he is willing normally to play with his little brother in whatever game he wants.  I know that won't last forever because of the four year age gap so I am making the most of it while it does.
Tuesday – 3rd November
Workwise same as  Monday. Doh.  Cubs tonight probably the last he will go to for a while. Although I am still waiting on an update I can not see any other option than to stop it. After all, what is the point of lockdown if we are not actually locked down?  He tie-dyed a pillowcase and was very proud of it.  I need to wash it before he uses it. But there were no instructions so I am a little worried I may inadvertently wash out the dye?
No photos today.
Wednesday – 4th November
This morning when I sat down with Harry to do his reading before school I had discovered he had moved up a book colour onto pink books. Up until this point he had books without words. But now he has words and he is spelling them out.  I was so proud of him.  He has really taken to learning his letters and I need to remind myself that he is not even five yet being a Summer born.
Thursday – 5th November
Another day at work where I was literally at the computer all day. I am not sure if it is because of lockdown things have suddenly got busy or whether it is a hangover from when we were away. Lockdown has come. It won't make much difference to us other than some planned Christmas days out we had at the end of the month.  I am waiting to hear on these as to whether they will be cancelled or moved into January.  I think it will be a mixture.  The light trails I will happily do in  January as it will give us something to look forward to.  Assuming, of course, we will not still be in lockdown then too.  We didn't have any bonfire celebrations tonight.  With us both working and the kids at school to nearly six we have decided to do them at the weekend instead. But we did have a  real fire. I do love our real fireplace which we put back in when  I was expecting Charlie.   I think it will be a source of comfort this year.
Friday – 6th November
Dropped the boys at school and spent an hour trying to catch up on the  gift guides. I must admit I am regretting doing quite so many.  Then I took myself off to our most local National Trust which is about ten minutes away by car. Not sure if this counts as necessary or not?  But the fact that they are staying open I guess means we can use the ones close by? My husband thought it was a bit odd that I  was going to a garden on my own. But I took my own tea and had my audiobook and enjoyed walking around. It gave me an excuse to take some photos and get out. I was only out for an hour.  It was probably the busiest I had seen for some time.   There was also a lot of people mixing houses I am sure. Which does make me chuckle a little… and a sign that people just do what they want regardless.
After I popped to  Waitrose to pick up some essentials for this weekend.  It is the first time I have been in a supermarket for months. The husband normally does the shopping.  But I needed to pick up a few extra things for a photoshoot this weekend. As I need to get my gift guide for gin lovers live over the weekend.   After school, we took the boys to the conker trees we always visit. I was surprised that there were still so many left on the floor. Harry loved picking them up and we got lots of big ones. I am tempted to see if I can get one to grow although I think they are very slow to germinate. I will have to do some research for him.
Saturday – 7th November
Obviously no plans today other than being at home.  We will spend time in the garden today tidying up the veg patch and I have garlic I need to get in the garden. We need to make soup to freeze with our leftover pumpkins and squashes.  I also need to photo the last of the gift guides.  We will see how much we manage to get done as I have plans tomorrow to start decorating the little one's room. When I say start  I don't think we will get any further than clearing out the room to allow us to paint.  That is the one project I want to get done over these next four weeks. Although where we are going to put everything who knows!
Blog posts this week
Its been a really busy week this week with blog posts. Not surprising really as its a busy time of year. I always take on too much which means I end up working until midnight once the kids are in bed.  Although I had a mini triumph with one of the blog posts that I SEO'd in Sept had his 10k views this year.  It has spurred me on to look at others once  I've got the  Christmas rush out of the way.
Plus I have been updating  12 weeks of Christmas Campaign.  This weeks giveaway is a 3-night stay at a Sandbanks apartment which sleeps five.  Launching tomorrow I have a two-night stay in a newly refurbished hotel in Cornwall which we stayed at over the Summer. I would love someone I know to win so please head over and enter if you get a chance.
You are invited to the Inlinkz link party!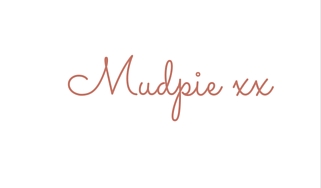 If you've liked this post please follow me on my social media channels:
Mudpie Fridays: Twitter | Instagram | Facebook | Pinterest | LinkedIn