AD Gifted – This post Christmas Gifts for Travel Lovers gifted items and some affiliate links. The affiliate links are noted with * this means should you go onto buy these items I will get a small amount of commission.
Christmas Gifts for Travel Lovers. Its a bit rubbish at the moment if like us you have a love of travel but can't due to the virus. Like many other people, we have had a lot of plans cancel this year. But that doesn't mean we can not dream or that we can not get ready for when we can. I have pulled together a collection of items which can help with both of these things. With prices for every budget, you are bound to find something useful for your loved ones.
Christmas Gifts for Travel Lovers
Luckies Scratch Map Deluxe Edition
Everyone needs a scratch-off map to record their adventures! And the Luckies Scratch Map Deluxe Edition gives you a very stylish way to do just that. With its black background and copper foil covering the world map, it looks sophisticated and slick on any wall. The bright colours of the map underneath look awesome against its stylish backdrop. Along the bottom of the map, there are many fascinating infographics. The map comes in a sturdy card tube, is made in the UK and measures 60cm x 82cm. It has an RRP of £22.95 but at the time of writing is currently available at £19.90.
Tourist Style Prints from ink & drop
When you can not travel you can dream… I do like a nice print and these tourist style ones from ink & drop are very retro. Minimal, graphic design poster in the style of vintage travel tourism poster prints of the 50s and 60s. The neutral coloured poster will fit in any room or style. They have three different cities available, Paris, London and Barcelona. Prices start from £13 for an unframed version and start from A4 size right up to 100cmx150cm. Available in matte or gloss with a wide selection of frames to choose from you are bound to find something that works for your wall.
Kelty Bestie Blanket
If you are a family that likes to camp then the Kelty Bestie Blanket is a must-have. Ideal for travelling with the bestie blanket is perfectly sized for lounging around the campfire or for warming up with a good book. Insulated with CloudLoft, this blanket will be sure to keep the boys warm. It comes with a stuff sack which includes a handle for easy transport. Available in four different colourways, the blanket weighs 1lb and 8oz and measures 75. 5 inches x 42. 5 inches. I know that we will get lots of use out of the blanket in the coming months. It is a very reasonable £19.95 and is available to purchase on Amazon.*
Overnight Luxury Stay for Two at the Athenaeum Hotel
This is an absolute treat and something amazing to look forward to. Buy a Gift have so many wonderful experiences and hotel stays. However, the Overnight Luxury Stay for Two at the Athenaeum Hotel is really special.
Situated opposite Green Park in the very heart of London, The Athenaeum hotel is the ideal place to indulge in a night of relaxation with a delightful stay in elegant Mayfair. Make full use of the spa facilities as you lay back and relax in the tranquil spa and sauna. Enjoy 5-star luxury with a comfortable overnight stay in a superior double room. In the morning, tuck into a hearty full English breakfast before heading out to explore the city and its many iconic landmarks. With the Duke of Wellington's Apsley House and Buckingham Palace nearby, there's plenty of London just around the corner to discover. Priced at £320 the voucher is valid for Friday-Sunday and for 20 months giving you lots of flexibility.
ST&G's Marvellous Map of Great British Place Names
If you are looking for a humorous gift for your travel mad friend or if you just love ridiculous place names. Then you'll love ST&G's Marvellous Map of Great British Place-Names. This large map shows all of Great Britain, from Lickham Bottom (Devon) to Foindle (Highlands). Printed on one side with hundreds of the weirdest and funniest names in the country, and on the other with your very own tour planner.
Printed in the same format as their traditional folded maps, the front contains a detailed map with hundreds of place names, some guides to what some of the words mean, plus the top 50 as chosen by ST&G cartographers. The reverse has loads of space to plan your next cheeky adventure, get in the car, and take a rude trip. Some favourite place names include Bottom Burn, Fulking Hill, Great Snoring, Dull, Old Sodbury, Wigtwizzle. It has an RRP of £14.99 and can be purchased from the Ordnance Survey website.
Tile Pro in Rose Glow
When you are travelling it is so important to keep an eye on your valuables. This is where the Tile Pro comes in, a Bluetooth tracker. Here's how Tile works – ring it when you've misplaced something if it's close by, and if you fear you've left your belonging further away, check where your item was last seen on a map.
The Pro is the best and most durable Tile. It's ideal for keys, backpacks, athletic gear or anything else you value. Pro has a 400 ft. Bluetooth range, the loudest ring and a user-replaceable battery. You'll gain peace of mind knowing you can open the app and tap Find to locate your stuff. This allows you to tap into Tile's community, the world's largest lost-and-found network, which will anonymously help find the lost or stolen item almost anywhere in the world. You can even use theTile Pro in reverse to call your phone – even when it's on silent. All for an RRP of £29.99 for a standard. But they also have some limited edition colours such as this Rose Glow one which is £32.99.
Zippo Heatbank 9s
If you are a child of the 80s then you will know the name Zippo. The lighters were all the rage when I was growing up. However, they have diversified and now produce a number of other items which are perfect for travellers. Including this Zippo Heatbank 9s*, the hand warmer has a slim design and convenient wristband. This dual-sided Handwarmer is conveniently under 5 inches tall & weighs 5.5 oz. and comes with a charging cable for easy recharging.
Ideal for any adventure hunting, fishing, sports events, camping, & many more cold-weather activities. This Handwarmer gives dual-sided heat up to 50°C with 6 adjustable heat settings. Not only that but it is also a power bank. Devices like mobile phones, tablets, etc. can be charged. When charging a mobile device, the heat functions are disabled to prevent overheating. It also comes with a 2-year warranty & 30-day money-back guarantee. Available in several colour options it has an RRP of £39.99 and you can buy it online from Amazon*
Kikkerland Emergency Sewing Kit
Something that should be in everyone's luggage when travelling is a sewing kit, like this one from Kikkerland. Great for quick fixes and clothing corrections, this emergency sewing kit comes with a wide selection of tiny tailoring supplies! Contents include An assortment of 6 colours of threads,1 pair of scissors, 1 seam ripper, 4 needles, 4 each of small, medium, and large safety pins, 1 thimble, 11 buttons, 5 sets of Hooks & Eyes, 5 metal snap buttons, and 2 needle threaders. All packaged within a reusable tin. Perfect for quick fixes on the go. It has an RRP of £10 and can be brought online from Amazon*.
Kikkerland Fox Manicure Set
Another item which I wouldn't be without when travelling is a manicure set. The boys are forever snagging nails while playing in the pool, on the beach, picking up nature finds or digging in the mud. This clever five in one fox manicure set is wonderfully compact. It contains clippers, a nail file, a pair of scissors, cuticle pusher and blade. Measuring just 5.5cm long, 3.5cm wide and 2cm high it makes the perfect travel accessory. The manicure set has an RRP of £15 and is available to buy on Amazon*
30oz Beast Tumbler
Whenever we are travelling one essential we always take with us wherever we go is a reusable cup. Whether its a day out or a weekend away. Or even a longer trip. Beast Tumblers from Greens Steel are ideal coming in three different sizes, 20oz, 30oz and 40oz and a multitude of different colours. One of the key benefits of the Beast Tumblers is that they have thermal insulation technology so they can store anything from water, coffee, soups, smoothies, even cocktails making them the perfect accessory for travellers.
Each tumbler comes with a vacuum-sealed, spill-resistant lid which preserves the vibrancy and vitamin content in your food and drink. They also come with a sweat-free, powder-coated exterior which stops it becoming slippy and avoiding condensation forming on the outside. The stainless steel is highly durable and it won't decay over time. It is also easy to clean and does not harbour bacteria, unlike other materials. Also included with the tumbler is a pure food-grade stainless steel curved straw and lid. A 30oz tumbler costs around £20 and can be brought online from Amazon*
Christmas Gifts for Travel Lovers Giveaway – 30oz Beast Tumbler
For your chance to win a 30oz Beast Tumbler in your choice of colour, please enter using use the gleam application below and please note the T&Cs.
Competition is open to residents of the UK & Ireland aged 18 and over
No cash alternative offered
The winner will be drawn at random and will receive a 30oz Beast Tumbler in the winners choice of colour subject to availability
The giveaway will close on the 8th of December at midnight, the winner will be notified through Twitter
The winner will need to provide a phone number and postal address
I have some other giveaways running at the moment so please check them out in the Blog Giveaways Page, along with our Advent Giveaway and our 12 Weeks of Christmas Instagram Travel Giveaway.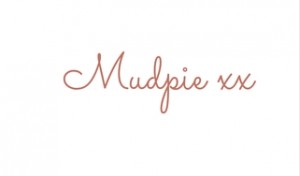 If you've liked this post please follow me on my social media channels:
Mudpie Fridays: Twitter | Instagram | Facebook | Pinterest |LinkedIn
Christmas Gifts for Travel Lovers