AD Gifted – This post Christmas Gifts for Gin Lovers gifted items and some affiliate links. The affiliate links are noted with *  this means should you go onto buy these items I will get a small amount of commission.
12 Gins for Christmas & Gifts for Gin Lovers.   With Christmas, almost upon us, I wanted to share with you some ideas for the people in your life that love gin! There are quite a few actual gins, 12 Gins for Christmas to be precise.  But there are also some non-alcoholic gin gifts towards the bottom of this post. As well as the opportunity to win a  little at the bottom.  Please let me know your favourite gin in the comments below as I am always on the hunt for a new pairing.
Gifts for Gin Lovers
Anno Extreme 95 Gin
I am starting with Anno Extreme 95 Gin because it is truly different from everything else in the market.   Anno Distillery is Kent's first distillery in over 200 years and has won gold at the San Francisco World Spirits Awards.
Anno Extreme 95 Gin packs more punch and flavour, drop for drop, than any other spirit in the world. Being the world's strongest gin – just a 5ml measure gives you a full flavoured G&T with 75% less alcohol (versus a 50ml measure of 40% Alc/vol gin).  And it just does that, the fact it comes with its own measuring beaker is genius.  Ideal for those who want to have the authentic taste of a G&T but with significantly less alcohol. Priced at £30.00 for a 20cl bottle you can purchase directly from Anno Distillers.
Taste –  on the nose distinctively earthy, with powerful juniper and subtle citrus aromas.  Tastes of robust juniper and smooth spices soften into a fresh bite of citrus with sweet herbal notes.  It has a  long, dry and complex finish with hints of warm liquorice.  According to the distillery, it should be paired with bruised thyme or grapefruit.
Lind & Lime Gin
Lind & Lime Gin is forged from the talent, heritage and industry of Edinburgh and its historic distilling district of Leith. They set out to do something very simple but to perfection which is recognised by all the awards which the gin has received. The most recent being Double Gold at the San Francisco World Spirits Awards and  Gold from The Gin Masters  The Spirit of Business Award, both in 2020.
This gin's name derives from Dr James Lind of Edinburgh, who in the 1700s, conducted clinical trials aboard the HMS Salisbury and discovered the positive effects of citrus fruits on scurvy-suffering marines.  The shape and design of the bottle is beautiful and is inspired by the remarkable industrial heritage of Leith.  Lind & Lime Gin is priced a £34.85 and available from 31Dover.
Taste – carefully curated recipe of 7 botanicals to ensure that each of them is working in delicate harmony.  The three most important being juniper, lime and peppercorns.  With the latter balancing the lime perfectly. Powerfully fresh and citrus-forward, enjoy this gin with a premium tonic and a slice of – you guessed it – lime. It is also a fantastic gin for a Gimlet.
AMASS Dry Gin
AMASS Dry Gin comes from across the pond from a distillery in Los Angeles. The only non-UK based gin featuring this guide and probably the one which has the most number of botanicals – 29! It is a celebration of both the abundant natural terroir and diverse cultural landscape of contemporary Los Angeles. Indigenous botanicals like California Bay and Cascara Sagrada ground bright top notes of fresh citrus. Earthy umami notes from Reishi Mushroom and Lion's Mane Mushroom pair with Juniper to create a complex boreal profile. Vibrant flavours such as Hibiscus, Cardamom, Cacao, and Ginger paint a vivid palate of the rich multicultural fabric that is the spirit of the City of Angels. AMASS Dry Gin is priced at £42.95 and is available to buy online from 31Dover.
Tasting –  On the nose, it is vibrant and fresh, with a citrus-forward welcome. On the palate  citrus to the fore, supported by spicy notes of cardamom. California Bay Leaf provides a herbaceous quality on the middle of the palate. Gin opens with less heat on the front palate but warms up to provide the necessary heat on the mid- and rear palate. To finish with mushrooms and long pepper settle on the rear palate for a peppery finish with earthy undertones. Recommended for a French 75.
Secret Garden Lemon Verbena Gin
The Secret Garden is based just outside Edinburgh in Scotland. Brought in 2012  by husband and wife couple they laid the roots for the Secret Garden. Which today via the Old Curiosity Distillery distils gin with botanicals that are only produced in the garden itself.  The garden has over 600  herb varieties all tendered to naturally and by hand.  They also offer a very tempting looking gin club.
This clear and elegant gin is distilled using freshly hand-harvested lemon verbena from the  Secret Herb Garden along with Juniper, Coriander, Angelica and Winter Savory base and blended with distilled fresh lemon verbena. Also known as Lemon Beebrush, the Aloysia citradora plant first came to these shores in the 17th Century where it was cultivated for its oil and used to stimulate appetite and as an indigestion remedy. Packed with antioxidants, this incredible plant is known to protect muscles, reduce inflammation and boost the immune system. It's also delicious.    Secret Garden Lemon Verbena Gin (50cl) is available to buy from Prezzybox for £35.95.
Taste –  With a beautiful, natural citrus note and a hint of lemon sherbet, this is a delightfully refreshing and satisfying dry gin with a slight salinity to the finish.  Serve with a premium Indian Tonic and a slither of lemon rind.
The English Drinks Company – The Orangery
With origins ins selling and promoting Qcumber, their cucumber flavoured sparkling drink. The English Drinks company branched into gin. After being told, at the many trade and consumer shows they attended how well Qcumber went with gin. Deciding to branch out into gin they started with their own Cucumber Gin before branching out into other flavours.
Their gins are distilled in one of the oldest distilleries in the UK, with some of the copper stills dating back to the early 1800s. They are produced using traditional methods and only the highest quality botanicals, including 100% British grain. Being   Christmas one of their most popular gins is  The Orangery,  which is infused with  Valencian oranges.  Available to buy as a 70cl bottle direct from The English Drinks Company for £35.
Taste – The Valencian oranges lead to a  zesty gin, bursting with sweet fruity notes and a delicate a smooth finish.    Yet you can still taste the traditionally-used botanicals such as juniper berries, coriander seed and angelica root. It is the orange peel, lemon peel, liquorice root, nutmeg and cinnamon that helps give it it's zest. Serve with orange slices or a stick of cinnamon for something festive.
Peach Bellini Gin Liqueur
For a whole range of different head to  Firebox who have a huge selection of alternative drinks to choose from.  I am a lover of peach so I was interested to see how a peach bellini as a gin would work … and it is delicious.  Firebox have taken all those sweet, juicy, peachy flavours and balanced them beautifully with aromatic botanicals and dry juniper to create their  Peach Bellini Gin Liqueur. It works whether served neat on the rocks, blended with a classic tonic or a splash of Prosecco.
I like the fact that they have reduced the alcohol content down to 20%  to make it an easy-drinking experience that focuses on the flavour.  Also available in the range is  Mint Mojito  Gin Liqueur and  Pink  Cosmo  Gin Liqueur. They each cost  £19.99 and can be purchased online from Firebox.
Portofino Gin
Distilled in the village of its namesake, Portofino is nestled between the Italian Ligurian Hills and the Mediterranean Sea. Portofino Gin takes inspiration from the natural terroir of the riviera, featuring 21 locally sourced ingredients from the hills of Portofino. Including aromatic juniper, luscious lemon & lavender, to herbaceous rosemary, marjoram & sage, plus floral iris and rose.  Its distinct bottle was inspired by the Portofino harbour full of colourful houses.
Portofino Dry Gin won the Master Medal in this year's Gin Masters blind-tasting competition – within the Ultra Premium category. During The Gin Guide Awards, it also obtained the highest judging scores in the "distilled gin" category.  You can purchase  Portofino Gin from 31Dover for  £36.95
Taste –  On the nose fresh lemon and crisp juniper that transport us to the hills of Portofino. On the palate a universe of Mediterranean flavours, rosemary and lavender perfumes of the coastal scrub to the sweet and delicate notes of marjoram and sage.  The suggestion is to garnish with a sprig of lavender to bring out the essence of the Riveria.
Mermaid Gin
If you are looking for an upmarket gin which has the environment as its centre then  Mermaid GinMermaid Gin is the gin for you. It is a hand-crafted in small batches and distilled using ten ethically-sourced botanicals. On the only distillery on the Isle of Wight.
The super attractive and tactile bottle is plastic-free and 100% recyclable. Featuring an all-natural cork with a wooden top and a unique, plant-based and biodegradable seal. The distillery has also demanded all its suppliers accept new sustainability challenges. Such as stopping the use of bubble wrap and sourcing alternatives at every stage of the production and distribution process. You can purchase Mermaid Gin from 31Dover for £35.95
Taste – On the nose fresh citrus, sweet spice, gentle juniper. To taste citrus zing with a peppery spice, an earthy sweetness and a hint of sea air. To finish  – long, layered and complex with a 
well-rounded mouthfeel.
The English Drinks Company – London Dry Gin
The newest addition to The English Drinks Company range of gins. Their London Dry Gin has already been award Silver by the  Gin Masters in the 2020  awards.   Avaliable to purchase online from  The English Drinks  Company directly for £35 for 70cl.
Taste –  A classic, balanced London Dry Gin characterised by distinctive juniper notes and complemented by nine other ingredients including coriander seeds, orange peel and liquorice leading to a soft, citrusy finish.
Another fantastic gin from the Ise of Wight Distillery. They have created a vibrant variation of their much loved and excellent Mermaid Gin. This time their pink gin boasts a delightfully sweet flavour profile and rosy hue thanks to an infusion of Island strawberries.  The strawberries are left to seep for four days in the traditional Mermaid Gin before going through the distilling process to make the pink gin. I like that it is intentionally less sweet than most pink gins with no added sugar.  Avaliable to buy at various online drinks retailers and direct from Mermaid Gin for  £35.80 (70cl).
Taste –  On the nose aromatic strawberry, fresh citrus, gentle juniper. To taste vibrant strawberry with a warm spice and a hint of sea air and to finish long, layered and complex with a well-rounded mouthfeel. 
Walcher Gin La Vita è Bella
An amazing artisanal  Dry Gin made from 24 organic Mediterranean botanicals distilled in Italy.  Including juniper, fresh citron from Sicily, fresh mandarin from Sicily, coriander seed, ginger root, valerian root, angelica root, calamus root, master root, rosemary, caraway seeds, cardamom seeds, rose hips, orange peels, lemon peels, lavender flowers, elderflower, orange blossom, rose petals, chamomile, lemon balm, peppermint, mugwort. All brought to drinking strength after distillation using natural spring water from the heart of the Italian Dolomites.
Classed as 'Outstanding' at the IWSC awards in 2015, it has lively green aromas, limes, kiwi and green leaves. Citrus and summery a truly superb Gin to savour. You can buy Walcher Gin La Vita e Bella from Vintage Roots for £32.  Vintage Roots is an award-winning organic drinks supplier having been 100% organic since they were formed, back in 1986.
No.3 Gin
This gin has won more awards than any others mentioned in this guide. It took Berry Bros. & Rudd (London's oldest wine and spirit merchant, established in 1698) and a team of spirit specialists 730 days to painstakingly refine and create the World's Best Gin.  Juniper berries from Italy, sweet Spanish orange peel and Moroccan coriander are some of the botanical elements which make No. 3 a unique aromatic spirit. The juniper berry is the star of this Gin, and look out too for floral, cardamom and citrus flavours. No.3 Gin is available to buy from  31Dover  and costs £34.85.
Taste –  On the nose bright, crisp and fresh with an uplifting welcome of juniper.   To the palate juniper to the fore, supported by floral notes and spicy, warm cardamom. Plenty of citrus 'zing' complemented by the gingery spiciness of coriander. To finish earthy dryness of angelica kicks in.
Non Alcoholic Gifts –  Gifts for Gin Lovers
The perfect gift for gin lovers, sample the gin and scratch off the map! You can either use the map to visit all the distilleries in the UK. Or if you prefer to tick off gins as you taste them.  Each of the 75 distilleries is marked by gold gin goblet.  It is possible to personalise the map with your own words or message.  Avaliable in size A3 you can choose to have it printed on fine silk paper which is unframed at £13 or framed in wood for £35. There are three choices of frame colour so you should be able to pick something that suits your requirements. It is possible to buy online directly with   Map International.
LSA Gin Balloon Glasses (set of 2)
Of course, you need something to sip your G&T out of in style.  The LSA Gin Balloon Glasses are beautifully designed and crafted to perfection, these distinctive gin goblets are designed to enhance the scent of the botanicals held within. The Copa de Balon style glasses have been mouth-blown and hand-finished by the skilled artisans at LSA International: with a thick base, subtly flared stem and a curvaceous wide bowl. Providing generous portions of 420ml, whether you prefer fruity gin cocktails or a traditional G&T, these gorgeous glasses are guaranteed to enhance the enjoyment! RRP £26.50 available to buy online from redcandy.
Gin Infusion Kit from Spice Pioneer
If you are looking for something to garnish your gin and tonics then the Spice Pioneer Gin Infusion Kit is the perfect spice gift for any Gin lover.  The box contains a selection of spices and botanical ingredients which will enhance any drink. I really like that the Spice Kit includes a drink pairing guide to encourage experimentation. Being relatively new to gin and pairings it will be great for me to be able to experiment further. Contents of the box include Rose Petals, Lavender Flowers, Green Cardamom Pods, Pink Peppercorns, Juniper Berries, Star Anise, Saffron Threads and Rosemary. Compared to others in the market place it comes in at a very reasonable price of £12.95  and can be brought directly from the  Spice Pioneer.
SIP 100 Cocktails
Being a relative newbie to gin this book is a must for helping me to experiment further. Each cocktail contained within only needs three ingredients which means you do not have to a hugely stocked drinks cabinet. Instead, a good bottle of  Dry London Gin and you are away. Written by Sipsmiths you can purchase the book online from Amazon* for  £7.00
Ginology Glassware
A beautifully crafted collection of Copa Gin Glasses from Ginology.  The collection features designs decorated in differing botanical illustrations. There's a nod to the heritage of gin making and drinking with classical designs of Juniper and Cucumber – with flourishes of coriander. If you prefer a more floral note there are many to choose from with Hydrangea and Wildflowers both sharing nods to the vintage blooms currently enjoying popular revivals. For the more adventurous there's the Flamingo and Hummingbird glasses that are just asking for a tropical tipple to be added. Each decadent glass is presented in a kraft box and is the perfect gift for all budding 'ginesters'.   RRP £9.99 each  you can buy the current range on Amazon.*
Supersonic Gin & Tonic Lyrics Print
Looking for something to hang on the wall over the drinks trolly, the lounge or kitchen. Or perhaps this motivational quote from Oasis is better suited to a home office?  Where ever you decide to hang this slogan print with the famous lyric "I'm Feeling Supersonic, Give Me Gin & Tonic" I am sure it will brighten any wall. The print which also includes subtle flower images is available online from ink&drop . Prices start from £13 for an unframed version and start from A4 size right up to  100cmx150cm.  Available in matte or gloss with a wide selection of frames to choose from you are bound to find something that works for your wall.
Giveaway – 12 Gins of Christmas & Gifts for Gin Lovers
ink&drop have kindly given my readers the chance to win their very own 30 x40 framed print of their choice! For your chance to win please enter using use the gleam application below and please note the T&Cs.
ink&drop Framed Print of Choice 30 x 40

Competition is open to residents of the UK & Ireland  aged 18 and over
No cash alternative offered
The winner will be drawn at random and will receive a framed 30 x 40 print of their choice   subject to availability
The giveaway will close on the  9th of  December  at midnight, the winner will be notified through Twitter
The winner  will need  to provide a phone number and postal address
I have some other giveaways running at the moment so please check them out in the   Blog Giveaways Page,   along with our Advent Giveaway and our  12  Weeks of Christmas  Instagram Travel Giveaway.  Please  share  this   post  Gifts  for  Gin  Lovers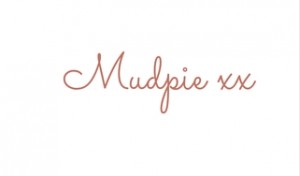 If you've liked this post please follow me on my social media channels:
Mudpie Fridays: Twitter | Instagram | Facebook | Pinterest |LinkedIn
Gifts for Gin Lovers, Gifts for Gin Lovers, Gifts for Gin Lovers