AD –  This is a sponsored post I have been compensated for my time – 10 Ideas for Photo Gifts 
10 ideas for photo gifts.  This Christmas more than even we will be looking at personalised photo gifts for our nearest and dearest.   We have not seen family and friends as much as we would like because of the pandemic.  And the sad fact of the matter is that they are missing out on the boys growing up.   So by gifting a photo a personalised photo gift they can keep the boys close by. Even if we are separate by distance this year.  Of course, there is a wide range of different gift options available. So  I have pulled together 10 ideas for photo gifts and suggested the likely recipient.
10 Ideas for Photo Gifts
Photo Jigsaws
An ideal gift for any jigsaw enthusiast photo jigsaws are great for that older generation. In our house, Nana always gets a photo jigsaw of the boys. We have a little competition going where we try to specifically take a challenging photo.  Such as in the woods or this year by the beach. Lots of blue sky and sea will make for a  more complex challenge.  This makes a photo jigsaw is also a great gift idea for that member of the family that likes to play practical jokes. Be it an uncle or a cousin that likes to send humorous gifts.   The only thing holding you back is the limit on your imagination… Baked Beans anyone? Prices start from  £10 for a 112 piece puzzle.
Photo Blankets
Hands up if you like to curl up on the sofa under a warm blanket? I know my two both have their own blankets and Harry's is a photo blanket. It has lots of photos of when he was a baby on it.   For this reason, he has always called it Harry's blanket (even when it was mine) and it goes pretty much everywhere with us.   Toddlers and young children will love blankets with their own pictures on just as other relatives that like to snuggle up with a good book or watch a film. Making this an ideal gift for your Nexflix bingers and those in the family who always have their head in a book. Prices start from  £28 with various size and colour options available.
Photo Calendars
When the kids were tiny we use to make photo calendars for our NCT friends.  As we saw each other frequently we would capture photos of the babies altogether. A tradition that carried on as they grew into toddlers.  So it was nice to have a calendar showing just how much they had grown at each season. I know many friends also gift photo calenders to grandparents, uncles and aunts.  Working on the same basis of reminding them of lovely family moments all spent together.
The good thing about calendars is that you can choose from so many different options which means the prices can start as low as   £8.50 for a desk one up to £15 for an A3 version.
Photo Canvas
Now, these make a lovely gift for anyone. However, if you know someone that has moved into a new home or that loves to travel then you can't go far wrong with a Photo Canvas.    What better way to make a house a home or to display all the wonderful photos from their adventures. The other really good thing about buying a canvas is that there are so many different options. This means you can find something that will suit whatever budget. With slim canvas starting from £12  to premium ones from £18. With a  whole host of sizes and even the ability to have a photo split over multiple canvases or a photo collage effect. There really is something for everyone.
Photo Cushions
Photo Cushions are a great gift if the person you are looking to buy for love to theme their interiors. Perhaps they like to add festive touches and need a Christmas cushion with a  cute grandchild or other  Christmassy picture.  or perhaps they have an outside entertaining space which needs a bright floral pop. With cushions in all different shapes, you could even design a heart for an anniversary or wedding gift. Or perhaps a sequin design for a girly bedroom, prices start from £14.
Photo Books
My favourite photo gift. Although not particularly original as a  gift, photo books can be beautiful and as different as you want them to be. Again there is something for every budget.  We have made these as gifts for grandparents before. Focusing around the boys and either a special occasion such as a birthday, a day out or a few days away.  We have also given them to the boys on the same basis. Kids love photos of themselves. I have made alphabet books for friends children and memory books for friends weddings. You are only constrained by your imagination.  Prices start from £6  for a  ring-bound book, £12 for a flat lay and £20  for a hardback.
Tea Towels
Outside of photo books, tea towels are my second favourite. I think it is because I love practical gifts and you can not get more practical than a tea towel.   The photo quality of these ones are so good I do think they could be framed!   They make great gifts for anyone that wants to be reminded of a special occasion. For example, my husband loves this one from the Summer and his trip in a Spitfire.   As well as a thoughtful gift for anyone that likes to cook or bake.  Or even a gift from a fur baby.  Avaliable as single photos, collage and pre-printed designs with prices starting at £13.50.
Photo Magnets
When we travel we love to collect travel magnets as a  little souvenir of where we have been. However more recently we have started to collect photos next to famous landmarks instead. Turning each one of these into photo magnets. I much prefer these to the tourist ones. Not only do they brighten up the fridge they remind me of all the fun adventures we have been lucky enough to have, making them the perfect gift for travel lovers. They also work well on a whiteboard so can brighten up any office. In the current environment with so many people working from home, what better way to spread a little cheer?  My friends have also used magnets in the past for 'save the date' messages ideal for special occasions. And with grandparents not being able to see their loved ones as much as usual. A photo magnet can remind them that they are in our hearts even when we are apart.   There are lots of fun designs to choose from and prices start from just £1.
Photo Slate
For something that is a little upmarket  Photo Slate prints make a wonderful gift. They look very stylish as the chiselled edge of the slate naturally frames your photos.   I would love one of these of the boys on my work desk. They make lovely pictures for special moments and are ideal as gifts to say thank you for something special, such as a bridesmaid or a godparent. They will also make a great gift for your professional friends not looking out of place in a stylish London office.  To give a more unusual photo gift this Christmas, photo slate pictures start at a very reasonable £11.

Mugs
Photo mugs are THE photo gift for everyone.  With so much versatility you are bound to find something that will suit your the member of your family or friend you are buying for. With a range of different shapes and sizes, you can match the mug to the recipients favourite hot drink.  As well as plenty of designs to choose from the mugs are made in various materials.    For the younger generation as well as kids mugs there are also drinks bottles which are always handy for school. For travel lovers, there are travel mugs and even enamel camping mugs.  There really is something for everyone and prices start from as low as  £7.
There really is such a wide range of gifts available. No matter what you choose I am sure a personalised photo gift will bring a smile to the recipients face this Christmas time.
Are you giving a photo gift this Christmas?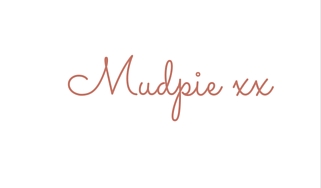 If you've liked this post please follow me on my social media channels:
Mudpie Fridays: Twitter | Instagram | Facebook | Pinterest | LinkedIn
10 Ideas for Photo Gifts