Week two of lockdown passed pretty much as the first did. Unsurprisingly pretty non-eventful although stupidly busy at work has meant far too many hours in front of a screen. I am struggling to write or do anything blog related in the evenings when spending so much time on the computer during the day.
Sunday – 8th November
We were planning on spending more time in the garden but the weather had other ideas. Instead, I caught up on all the remaining gift guide photos that I needed to take.   I also managed to get the two outstanding written and scheduled.  When the weather did clear the boys had some sparklers in the garden.
The afternoon  Charlie sorted out some of his shelves and we tidied up in readiness for Harry's stuff being moved into his bedroom temporarily. In tidying, I ended up going through all his school books from last year. I keep a few and then discard the rest. I am not even sure if he will want them as an adult.
Monday – 9th November
No photos today.   Such a busy day at work and then a busy evening on social media promoting the gift guides.  Not in the best mood as I was holding onto going to Lapland in Dec but one of the resorts we are staying at has closed its doors for the season. I totally get why and it was inevitable. The kids didn't know so it's not as if they will be disappointed but that doesn't stop us feeling that way. The rest of the trip is still on at the moment.  But I think we will probably look to reschedule now for 2021.  As it is a once in a lifetime trip and we are both of the opinion if we are going to do it we should do it properly.
Tuesday – 10th November
Still busy at work.  Too busy really and I didn't learn from last week not taking a break.  There's really not much more to add other than the husband was feeling the same. So we ended up opening a bottle of wine with dinner. I do not really like rose wine but we tried one my husband had to in our Naked Wines order and it was really nice.  I think we will save the other bottle for a more special occasion than a Tuesday after bad days at work!
Wednesday – 11th November
Unfortunately, we did not get a chance to do a Remembrance Service with the Scouts this year because of the virus. Instead, they were asked to put on their uniform and stand on the steps in the evening to remember.
Thursday – 12th November
I  was looking forward to the end of the day and the end of the working week. I am hoping that next week will be better and less busy.  I have fewer video calls booked in so may actually be able to get some of the admin done. We tried to put a new unit together in the evening which we have brought for our hallway to store shoes. Only to discover one of the panels are broken. It wasn't expensive as it's likely to get bashed where it is but I still expect it to be in one piece! So we didn't put it together and now we have a large cardboard box in the lounge which will stay there until we hear back from the seller.   Took this picture of my desk first thing for  #widn tag.
Friday – 13th November
It was Children In Need a school today the eldest could wear what he wanted. The youngest goes to a different school and they needed to wear spots! We didn't have anything with spots on so he ended up wearing one of the under layers with raindrops on. It was as close as we could get.  This photo was taken on the way in.
After the school run, I spent the day blogging before pick up. It amazes me how quickly the time passes.  Charlie got 100% in his spelling test this week so we took a trip to the sweet shop on the way home. They love choosing chocolate! We watched Polar Express after dinner. I  think we will be getting festive a lot earlier than usual this year.
Saturday – 14th November
The weather really wasn't very good today so we decided to not to spend any time in the garden. Instead, we set about clearing out Harry's bedroom to allow us to decorate it.  It is the smallest bedroom in the house, but we have packed a lot into it. So it took us most of the day to clear it and find a home for everything.  It is split equally between the bathroom and  Charlies room which is probably the largest in the house! Just as well! There is only the bed and wardrobe left now. The wardrobe needs to be taken apart ready to go into storage. The same with the bed. Although it will stay there until we actually start painting.
Tomorrow we will be spent filling in all the holes, removing the nursery freeze and getting it ready.   Paint colour also needs to be chosen, I think we are leaning towards green since its someone's favourite.
Sunday – 15th November
The boys woke this morning to a surprise visit from the elves! Its a bit early this year but the excitement was deafening in the house at 6 am. I don't think they are staying very long. Just long enough to help the boys write their Christmas letters so they can take them back to the North Pole. Harry has decided he wants hugs and family of toys just like us. Cute! Why can they not stay this way? Charlie is at a bit of a loss for ideas, after discovering the new game he wanted is not available on the switch.  Hopefully, it won't take him long to come up with some alternatives.
Late morning we headed out for a walk in the woods.  The weather was changeable raining one minute and then sunny the next.  The boys enjoyed running around in the stream, climbing tree stumps and swinging on the rope swing. On the way home, we stopped off at the DIY shop to get paint for the bedroom. Ended up taking a punt on a green colour for the walls. Normally we would do some tester pots but in the current environment, I don't want to visit more than we have to. We also brought some ceiling paint and gloss for the woodwork.  Before curling up on the sofa and watching  Ratatoue and having a homemade curry for dinner.
Blog posts this week
The first half of the  week was really busy  publishing
Plus I have been updating  12 weeks of Christmas Campaign.  This weeks giveaway is a two-night stay for two on the Suffolk coast. I would love someone I know to win so please head over and enter if you get a chance
You are invited to the Inlinkz link party!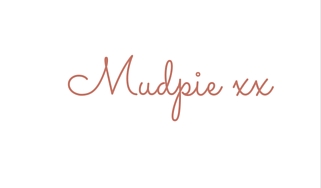 If you've liked this post please follow me on my social media channels:
Mudpie Fridays: Twitter | Instagram | Facebook | Pinterest | LinkedIn