'You are the bows from which your children as living arrows are sent forth"
Weekend two of lockdown. The weeks seem to already be merging together and the weekends going far too quickly. The weather hasn't been great so we have spent most of the weekend sorting out ready to decorate a certain little man's room.  For the smallest room in the house, it definitely holds a lot of stuff. Which is now being stored in Charlie's bedroom and the bathroom. The freeze has been removed and the next job will be filling and sanding. I am hoping we can get it done quickly to avoid too much disruption.
On Sunday lunchtime there was a break in the weather so we headed out for an hour or so for a walk in some woods which are close by.  The boys love going there as there are lots of tree stumps to climb on and a rope swing. It has been so wet that there was also a little stream to explore. Thankfully they were kitted out in waterproofs so had a whale of a time. The weather was pretty changeable so we didn't stay out long. But it was still nice to get out and get some fresh air.
Unsurprisingly no plans for next week or the weekend.  I  am hoping for a quieter week workwise and the opportunity to start getting things sorted on the Christmas front. I've organised the advent calendars but outside of that nothing else yet!   It will be good to have something festive to focus on. How are you going with the Christmas preparations, have you started getting organised yet?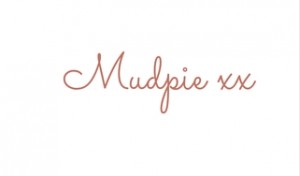 If you've liked this post please follow me on my social media channels:
Mudpie Fridays: Twitter | Instagram | Facebook | Pinterest | LinkedIn