Tips for visiting The Shell Grotto in Margate.  Over October half term, we visited Kent.  We hadn't planned to visit we should have been in Sicily. But with the virus, we were happy to getaway.  As soon as it seemed likely that our trip would go ahead I started researching things we could do.  And I came across The Shell Grotto. As soon as I saw the website I knew that we would have to go.  Discovered in 1835 they have no idea how or why it was created. The fact it survived the blitz relatively unscathed (one wall was lost)  makes it a must-see if you are int he area.
However, during my research I discovered, there is not a lot of practical information.  so here are some tips for visiting The Shell Grotto in Margate to help you plan your visit.

Tips for visiting The Shell Grotto in Margate
Location
I am not sure why I thought that the Shell Grotto would be in the centre of Margate but I did.   Turns out it is not. Instead, it is in the middle of a residential area which is full of old Victorian terrace houses and one-way streets! It really wasn't what I was expecting at all and parking very close to the Shell Grotto is more pot luck than anything else. I would suggest heading to the park which is close by and parking along the road adjacent to it. This is what we did and there was plenty of space even on a Friday in half term.   It is only a few minutes walk to the Grotto from here.
Other Amenities
Close by there is a large park with a play area and a cafe.  There is also a pub at the bottom of  Grotto Lane to the right if you stand with the Grotto behind you. Ideal if not all people in your party want to explore the Grotto.  The Grotto has its own toilet and a small cafe area so if you are moving around there is the opportunity for refreshments.  But it is very small with only bench seating available.
Bring your pocket money
If visiting with children then make sure they bring their pocket money. As attached to the Grotto is an amazing shop selling all different types of shells.  It is a treasure trove for little hands and prices are really reasonable with shells starting at under £1.  They have all sorts of other sea and shell themed gifts as well. Including a selection of Christmas decorations, jewellery, vases and books.  So it may not just be the children that want a treat!
Don't forget your camera
The lighting is not brilliant in the grotto itself,  which is no surprise. Since it is underground. But if you are wanting to take photos and your camera phone does not cope well with dim areas. Then it is worth thinking about taking something with a better flash. As you will definitely want to take photos.  Even with the latest iphone, I  struggled to get the crispness I was after.
Time at the attraction
There is a small room which gives you a brief history before you go down to the tunnels.  The tunnels themselves are small but beautiful. There is lots of head height, they run in a figure of eight before leading into an alter room. We were given a map which shows the different areas and pictures you can see on the panels.
Because it is not a large attraction it does mean that you can easily slot it into other plans in the area. Also if others don't want to visit then you don't need to feel under pressure to rush around.  With the two boys (age 8 & 4), half an hour was probably enough in the tunnels themselves. Just make sure you allow some time for souvenir shopping!
Value for money
You can probably guess that I loved our trip to the Shell Grotto.   I think it represents great value, with a family ticket costing just £9.50 (2 adults and 2 kids). I can not remember visiting an attraction which is so different from anything else and seeped in history for such a reasonable price.
At the moment because of the virus, you need to book timed slots online in advance. They will sell tickets on the day but of course, it depends on how popular it is so I would recommend booking to avoid disappointment.
Definitely one for the bucket list.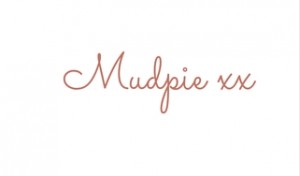 If you've liked this post please follow me on my social media channels:
Mudpie Fridays: Twitter | Instagram | Facebook | Pinterest |LinkedIn