24 Lockdown Advent Activities for Kids.  Each year I pull together some advent activities to go in the boy's wooden advent calendars. Last night I started doing the same, trying not to leave everything to the last minute as usual. I have written these posts for several years I did not anticipate it being difficult. In fact, I was just planning on using last years one as may of our Christmas traditions are the same each year. However, I was reading through the advent list and it became apparent that a number of the activities we couldn't do. Even if lockdown is lifted at the beginning of December with both boys at school there is a chance we will find ourselves having to self isolate. So determined for this pandemic not to affect the boy's advent activities I have written a new list for this year.
As we both work our advent activities go into a little jar that sits next to the advent calendar so that we can do them throughout the festive season. This works really well for us and it means that we do not need to stress about fitting things in during the working week. There is one big activity that is missing from this list which you may want to add. Which is – write your letter to Father Christmas. This is because we have already done ours on the basis that Father Christmas may have trouble getting all his supplies in this year…
There is also a free printable at the bottom of this post.
24 Lockdown Advent Activities for Kids
Make paperchains
Have an indoor picnic under the Christmas tree
Decorate a gingerbread house
Bake some Christmas cookies
Create salt dough ornaments
Make reindeer food
Draw a picture to leave out for Father Christmas on Christmas Eve
Play Christmas bingo
What a Christmas film
Pick out a Christmas tree
Wear new Christmas PJs
Decorate the Christmas tree
Choose a new Christmas decoration for your room
Make a snow globe
Play with playdough and festive cutters
Decorate a mini tree for your bedroom
Choose a Christmas craft
Make snowflakes
Drink hot chocolate with marshmallows
Make Christmas crackers
Paint ceramic decorations
Sing and dance to Christmas songs
Make Christmas footprints
Open your Christmas Eve Box
Free Printable
Christmas Labels for 5 year olds

© Mudpie Fridays. Unauthorised use and/or duplication of this material without express and written permission from this blog's author and/or owner is strictly prohibited. Excerpts and links may be used, provided that full and clear credit is given to Mudpie Fridays with appropriate and specific direction to the original content. Email: mudpiefridays@hotmail.com
What are your favourite advent activities? I would love to hear about them in the comments below.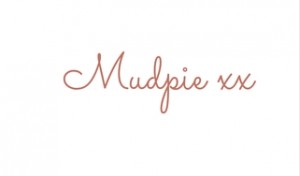 If you've liked this post please follow me on my social media channels:
Mudpie Fridays: Twitter | Instagram | Facebook | Pinterest | LinkedIn