How is there only five weeks left of the year… I feel like each day goes by in a blur and I am not sure really what I achieve one week to the next. Its just work, chores, sleep, work, chores, sleep! I know everyone else is in the same position but this week I have really struggled with finding joy in the little things.
Monday – 16th November
Workday, no breaks! Determined to make some for the rest of the week. The only photo I took was this one of the boys shrunken letters to Father Christmas. To serve as a reminder! Of course, the elves have taken them back to the North Pole to let Father Christmas know…
Tuesday – 17th November
Today's photo was taken on the spur of the moment after I had done bedtime. We are moving him out at the weekend as we start painting so it will be the last one of him in his cot-bed. And before you ask he has always slept outside of the covers even in the middle of  Winter!
Wednesday – 18th November
Still, nothing overly interesting to report other than the slight hysteria at realising the stick insects. Which are finally on the way out (they only have a life expectancy of around 6 months) have multiplied. The tank they are kept in is not suitable for baby ones. Which we promptly found all over the lounge, on the doors and when I went to bed. I even found one making an escape for it up the stairs… I'm not a fan and so not impressed and they will all now need rehoming!
Thursday – 19th November
A treat for the school run… spent most of the day in a meeting for work.
Friday – 20th November
Spent the day catching up on some blog work. It is starting to slow down which I am not complaining about. Contemplated going to M&S food but I was only going to buy something festive and thought better of it. Instead, I did take the boys to a garden centre after school to pick out their annual Christmas decoration. I timed it so it was close to shutting time and it was quiet. I needed some other gardening bits for the Winter which I could have brought online but the postage would have cost a fortune. I managed to capture this at the exit. I have a feeling it could be as about as festive as we get this year.
Saturday – 21st November
In some ways, I am appreciating the slowness that lockdown is forcing us to adopt. The husband did all the rubbing down and did the gloss work today in Harry's bedroom. Apart from one corner where the wardrobe is.  It took most of the day so while he was busy doing that I did a deep clean of the front room. I always like to do a proper clean, pulling all the units out and rearranging the furniture to make way for the tree.  Although lugging around sofas on our own is hard work! I also used it as an excuse to sort through some old toys etc. It always makes the room look so much bigger moving one of the sofas from under the window. Although inevitably we always turn it back around again. I definitely felt like I had deserved a glass of wine with Strictly that evening.
Sunday – 22nd November
Hubby started to paint the ceiling in Harry's bedroom so I kept the boys entertained for most of the day. I wanted to deep clean the kitchen as part of the Christmas prep but didn't manage it. After being yesterday and generally letting me get on with it. The same was not going to wash for today. Instead we played Anki and did some craft. It is nice because they can now play it properly together. I did manage a little bit of  Christmas shopping online. The boys are done now, but I have no idea what to get the husband…  We normally go for experience based gifts for each other. Saving our money for trips away but with everything as it is I am not sure we will bother this year. Afterall we still have a star gazing and zipline experiences from last year which were our presents to each other! Oh and a promised trip to the lavender fields in France.
Blog posts this week
It was nice to get back to writing some content I actually wanted to write this week. I even managed a couple of printables. I am hoping it will continue to slow down on the run up to Christmas now. I would like to take a few weeks off
24 lockdown advent activities for kids
Plus I have been updating  12 weeks of Christmas Campaign.  This weeks giveaway is either a three or four night stay on a narrowboat from 12 locations across the UK and worth up to £1000 (plus its available in school holidays!) I would love someone I know to win so please head over and enter if you get a chance.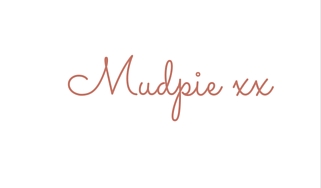 You are invited to the Inlinkz link party!
If you've liked this post please follow me on my social media channels:
Mudpie Fridays: Twitter | Instagram | Facebook | Pinterest | LinkedIn