'You are the bows from which your children as living arrows are sent forth"
Weekend three of lockdown. The weather wasn't bad this weekend but we didn't leave the house! Partly because we have started the decorating of …..the long-awaited nursey. Which is now Harry's room. It has not been touched for over eight years. He has a very strong remit. Green and rainbow! And he is very particular in what he wants and doesn't want. He is also struggling a little to let things go, such as the really old faded curtains.
To be fair most of the decorating has been done by the husband so far. On Saturday he did the gloss work and today he has done the ceiling. Which has meant I have been keeping the boys entertained. This weeks photo was taken on Sunday when we got the Anki out. After deep cleaning the lounge on Saturday and moving the softas around ready for the Christmas tree, there is a lot more space. So the boys had fun racing against each other. It is the first time they have played with it together and although there were arguments – mainly over who had which car. They still had fun and it was lovely to watch. Maybe the age gap is starting to narrow a little. This is when I took this weeks photo. Harry trying to decide which car he wanted to play with and where to place it.
Full-on Christmas planning here although still mainly mentally! We will not be putting the tree up until December but the lounge is ready. I have finished the advent activities which are all printed and waiting to go in the calendars. The boy's gifts are pretty much done apart from one to share which we are still considering. I've also promised Santa that I will get him some ideas for the stockings. I still need to buy for everyone else and we still need to order the food. Our elves with some careful planning are due to make an arrival any day. Many of our plans may have changed but I am sure by focusing on the little things we can still make it magical.
How are your festive plans coming on?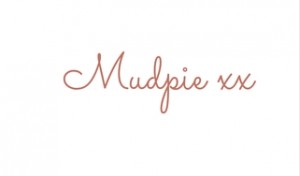 If you've liked this post please follow me on my social media channels:
Mudpie Fridays: Twitter | Instagram | Facebook | Pinterest | LinkedIn