I wasn't sure if I was going to write a post this week or just pretend it hasn't happened…. In all honestly, I would like to pretend it didn't. Without meaning to be cryptic as I can not share what went well and truly South this week. But that pretty much sums it up without using an eloquent string of swear words. I will share it when I can. For now, though, the boys are good, Hubby and I are good and my family are all safe and well. And I am counting down the days until the Christmas holidays.
Monday 23rd November to Thursday
It was a long working week. If feels busier than ever as we get ready for downing tools for Christmas. The boys both got the star of the day at school this week which was a highlight. Charlie on Tuesday and Harry on Wednesday. Harry was trying to make up for some bad behaviour that got him put on the red face at his after school club. After being told off on Tuesday I think he felt he had better do a better job!
The bottom photo was taken on Thursday when Harry came in from school around five and promptly fell asleep on the sofa. At that point in the week, I knew exactly how he felt. I am not a fan of the new Christmas rules. In some way, I wonder if we would be better off not having the ability to see any family. Now instead Boris is going to make us choose between grandparents. As we have three sets. So fall outside the three family bubble rule. I was reading one report and it said not to worry as a husband could go and visit his parents and a wife could go and visit hers. Independently. Because that's an obvious solution..
Friday – 27th November
Today I spent the day trying to catch up on some blog work. But probably spent more time watching soppy Christmas films in an attempt to process what has gone on this week. And to switch off ready for a weekend with the boys. I had a couple of late arrivals for my gift guides… just when you think you done! Which were the only photos I took today.
In the evening I had a catch up on zoom with some girlfriends. Much needed after this week. We have decided since we can not have our usual Christmas drinks that we will have our own gin tasting online instead. Which should be fun.
Saturday – 28th November
Today we painted the walls of Harry's bedroom. I saw 'we' I kept the boys entertained while the husband did it. The green looks a little darker than we expected but Harry loves it so that's the main thing. We have some wallpaper coming this week so that can go up and then the bed can be built! It will be nice to get him out of our room since he has a tendency of getting up at stupid o'clock.  After doing some craft I took the boys to a local park at lunchtime. It is the first time we have been to a park in the second lockdown. I have been avoiding them, but the sun was out and the boys were climbing the walls.
The park wasn't too bad we kept to ourselves and to ourselves and the boys were good at keeping away from the other kids.  In the afternoon we had a roast and watched Christmas films.
Sunday – 29th November
Today we headed out to Hever Castle, we had booked tickets well before the second lockdown. Like the other days out we had arranged, I thought it would be cancelled. Or postponed to January. But we got told that the inside elements of the day had been cancelled but the outside parts were still going ahead so we decided to go. We walked around the gardens, their Christmas trail and enjoyed the lights. It wasn't overly busy and everyone kept their distance. I am glad we went we all came home feeling festive.
Blog posts this week
Busy week at work and feeling unmotivated has lead to very little desire to do much in the evenings. So all I have managed this week are my diary posts.
You are invited to the Inlinkz link party!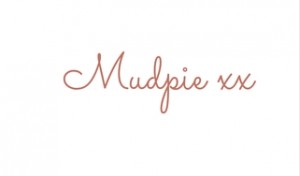 If you've liked this post please follow me on my social media channels:
Mudpie Fridays: Twitter | Instagram | Facebook | Pinterest | LinkedIn