AD Gifted – The item for this giveaway – Mudpie Fridays Advent Giveaway 2020 Day 2 is a PR sample. 
Welcome to the second day our Advent Giveaway! We have some wonderful prizes up for grabs so please make sure you bookmark this page.  Each day until the 24th of December a new giveaway will be released. All you need to do is click through the festive number on the Advent Giveaway and you will be taken to the entry page. Each daily giveaway will run for a ten-day window.  So as we progress through December it does mean that for some of the later giveaways. You will not receive your prize before the big day itself.
Mudpie Fridays Advent Giveaway 2020 Day 2
Our second giveaway is with EDX, they have kindly gifted two amazing items for this giveaway.
The first is a set of Junior Rainbow Pebbles from EDX Education. We have a set of rainbow pebbles of our own and they are such a beautiful educational toy. These award-winning rainbow pebbles are a wonderfully warm and tactile early construction and manipulative set, which are ideal for developing fine motor skills and colour/shape recognition skills.
The double-sided activity cards will inspire kids to copy designs and use their imagination to create their own. Colourful, warm and grippy, children will build finger dexterity, sort and classify and create stunning designs and patterns. RRP £28.99
The second is their Junior GeoStix Set. Use the activity cards included with the 8 different length Flexible sticks that snap together to create a range of pictures, shapes and patterns. An ideal hands-on resource for children and adults. The set includes 200 flexible plastic sticks and 20 x 2-sided activity cards in a handy plastic storage box. Young learners enjoy using their creativity and problem-solving skills to build colourful designs. They can use their designs in open-ended play for more fun! RRP £21.99
Mudpie Fridays Advent Giveaway 2020 Day 2
EDX Education Junior Rainbow Pebbles & Junior Geo Stix sets worth £50

Competition is open to residents of the UK & Ireland  aged 18 and over
No cash alternative offered
The winner will be drawn at random and will receive both an EDX Education Junior Rainbow Pebbles & Junior Geo Stix sets worth £50
The giveaway will close on the 11th of  December  at midnight, the winner will be notified through Twitter
The winner  will need  to provide a phone number and postal address
I have some other giveaways running at the moment so please check them out in the  Blog Giveaways Page,   along with our Advent Giveaway and our  12  Weeks of Christmas  Instagram Travel Giveaway.
Please share this giveaway with your friends and family. The better this giveaway does the more chance I will be able to provide more wonderful prizes next year.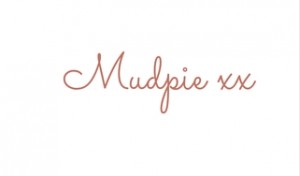 If you've liked this post please follow me on my social media channels:
Mudpie Fridays: Twitter | Instagram | Facebook | Pinterest |LinkedIn