AD Gifted – we were gifted our entrance in return for this blog post – Hever Castle at Christmas 2020
At the weekend we visited Hever Castle to explore their Christmas trail and light walk. They also offer a Santa Grotto experience and the opportunity to look around the castle. Unfortunately due to the virus, we could not go inside the castle itself. But it will give us an excuse to visit next year as we were so impressed with what they had to offer.

Hever Castle Christmas 2020 – Adventure Play Area
We arrived late morning and the boys were so very pleased to see the play areas open that we knew it was our first stop. I was very impressed with how they had set the area up. There are two different areas, both with their own number restrictions. Your time was limited to thirty minutes in whichever area you chose to ensure that they could keep to the reduced numbers. However, we did not feel restricted by this at all. And to be honest, after thirty minutes I wanted to get on and see the other parts of the grounds. There were not many families in the play area when we visited. The boys had pretty much the run of the castle to themselves for most of our visit.
They really enjoyed running around in the structure, going up and down the slides and exploring. The area was perfect for the boys aged 4 and 8. As well as the castle to explore there are also a series of other climbing frames and swings. Plus a zip line which Charlie loved. If you have younger ones then the other play area has a sandpit and a slide. We did not visit it, but it looked like it was attracting the younger children.
Food & Drink
After running out all their energy we headed down towards the castle to get something to eat. I was a little concerned about how what we would find. But I need not have worried there was plenty of food options to choose from. We opted to try out the BBQ  and had a huge hot dog! There was also a pizza van which seemed very popular. Along with their normal restaurant which was serving hot food as well as sandwiches and cakes. Both boys were excited to find that you could still have ice cream!
Personally, I was happier to find the hot chocolate and creperie right next to the castle itself. I can definitely recommend the hot chocolate and was very pleased to find that they had all the different types of milk. Which meant that Harry could also enjoy one. The restaurant over near the Italian garden is also available for takeout.
Near the restaurants, there is also a little shop right on the bridge where you can buy duck and koi food for 50p. The boys loved this. There is plenty of duck, doves and fish to feed. The koi in the castle moat are huge and they thought it was so much fun that we ended up getting two bags each.


The Neverland Christmas Trail
A lot of thought has gone into the  Christmas trail which has a Peter Pan theme. First, you start in the nursery before flying past some of the best-known landmarks in London. Then into the valley which is full of lights and hanging planets. Before passing into Neverland itself. There are several different scenes set up from the film as you walk through the trail. We were lucky enough to visit the trail both in the light and then at dusk. I would recommend trying to do both if you can as you see different things each time.
Light Trail
My favourite part by far has got to be the light trail which takes you around the outside of the Italian garden before you go through it. Just like the Christmas trail, it is also one way.  As we walked around we did not feel rushed and although there were other families enjoying the trail as well. There did not feel as though there were too many people. Everyone was respectful and stayed distanced from each other.
I was surprised by just how large the Italian gardens are. It is so peaceful and pretty even without the light trail it would be worth a visit. At one end you can look out over a lake which they have boating trips on in the Summer. My photos really do not do it justice.
Hever Castle Christmas 2020 – Conclusion
We had such a lovely festive day out making the most of our time as a family and staying for most of the day in the end. We felt safe with all the social distancing measures that had been put in place. And a lot of thought has gone into everything to ensure the best experience possible in the current circumstances. I would recommend a visit, you can check availability and buy tickets online via their website.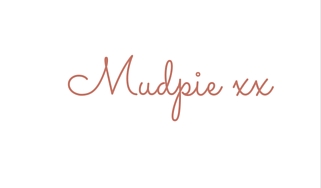 If you've liked this post please follow me on my social media channels:
Mudpie Fridays: Twitter | Instagram | Facebook | Pinterest |LinkedIn