AD Gifted – The item for this giveaway – Mudpie Fridays Advent Giveaway 2020 Day 3 is a PR sample. 
Welcome to the third day our Advent Giveaway! We have some wonderful prizes up for grabs so please make sure you bookmark this page.  Each day until the 24th of December a new giveaway will be released. All you need to do is click through the festive number on the Advent Giveaway and you will be taken to the entry page. Each daily giveaway will run for a ten-day window.  So as we progress through December it does mean that for some of the later giveaways. You will not receive your prize before the big day itself.
Mudpie Fridays Advent Giveaway 2020 Day 3
For the third giveaway, Two Bare Feet are offering not one but two of their Trike Scooters. In the winners choice of colours.  Two Bare Feet offer a wide range of different scooters including dirt and stunt scooters.
The Two Bare Feet Trike Scooter was designed with little ones in mind, offering a stable, colourful and exciting first ride. The wide wheelbase means it stands upright on its own, ideal for kids still finding their balance. And its lightweight, foldable design makes it simple for parents to transport as well.
Handlebars are adjustable to three different heights to find the perfect size
Folds in half to make transportation easy
Wide wheelbase and deck offers great stability for kids learning to ride
Large footbrake makes stopping simple
LED wheels light up when spinning
Avaliable in six colours red, pink, yellow, green, royal blue and pale blue
Mudpie Fridays Advent Giveaway 2020 Day 3
Two Bare Feet Trike Scooter worth £59.99

Competition is open to residents of the UK & Ireland  aged 18 and over
No cash alternative offered
The two winners will be drawn at random and will each receive one  Two Bare Feet Kids Trike Scooter each in the winners choice of colour subject to availability.
The giveaway will close on the 12th of  December  at midnight, the winner will be notified through Twitter
The winner  will need  to provide a phone number and postal address
I have some other giveaways running at the moment so please check them out in the  Blog Giveaways Page,   along with our Advent Giveaway and our  12  Weeks of Christmas  Instagram Travel Giveaway.
Please share this giveaway with your friends and family. The better this giveaway does the more chance I will be able to provide more wonderful prizes next year.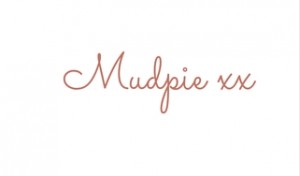 If you've liked this post please follow me on my social media channels:
Mudpie Fridays: Twitter | Instagram | Facebook | Pinterest |LinkedIn