I have discovered the only benefit of having elves come to stay with us! It forces me to take a picture each day. Which I have become pretty rubbish at doing in the last few weeks. So be warned this is a very elf heavy week and I can not see it changing much before Christmas.
Monday 30th November
Back to work, the weekends seem to go so quickly but I think that is partly to do with the fact we are still trying to finish off Harrys bedroom. We didn't get as much done as we hoped which means its another week where he is sleeping on our floor….. Hes on a camp bed so he is very comfy but has a tendency to wake up super early! We started elf on the shelf a little early as the boys were so excited, tonight they decided that they were going to get breakfast ready…
Tuesday 1st December
Days blurring into one at work. I need to record professional CPD so much if today was taken up logging it all. I really need to get into the habit of doing it weekly. Another breakfast scene for the elves…only this time with eggs.
Wednesday 2nd December
Woke to a gorgeous sunrise this morning. The elves left out some colouring sheets for the boys. Only it looks like they got a bit carried away with the felt pens!

Thursday 3rd December
Busy day at work. Trying to keep on top of  the blog in the evening has meant that the elves did not have much inspiration. Something I was reminded of when Charlie told me that he thought they were being boring this year… hmmm they may need to up their game a bit.
Friday – 4th December
After school we headed to the Christmas Tree farm. I realised too late that we should have booked a slot so could only go during the week.  It turns out it was a happy mistake as it meant I managed to catch some lovely sunset pictures as we wandered trying to find our tree. It took us quite a while as Charlie in particular fell in love with one which was far too big! As it was we ended up with an 8ft free…
The husband also popped to the butchers in the afternoon and placed the order for Christmas. As it will just be the four of us we have decided to not go with Turkey as generally we are not big fans.
In an attempt not to be boring the elves decided to go to the moon…

Saturday – 5th December
Unsurprisingly Saturday was spent watching Christmas films and decorating the tree. We watched Christmas Chronicles one and two! The tree turned out to fit after we took about a foot and half off the bottom. Its by far the biggest tree we have ever had but I do love it. The boys threw the decorations at the tree and I spent most of the evening rearranging them.
We also cleaned the carpet in Harrys room ready for moving back in tomorrow.
Sunday – 6th December
Harrys bed got built. The old wardrobe got taken down and we started moving some of his bits back in. I am still yet to buy new storage as I wanted to see what we were left with space wise after the bed was made.  Plus with the Janaury sales not that far away it seemed a bit daft not to wait. We ordered his bed back in April… so its been a long time to get him into it!  It does mean it doesn't have the new organised feel but  won't be long. We are also still waiting on wallpaper for the one wall that was meant to arrive this week but hasn't yet. I supect it will arrived on Monday. But we really needed to get him back into his own room…
For this reason we didn't manage to get the rest of the decorations up (may have gone a bit mad this year). I did finally pop into town the first time since lockdown two. I needed to pick something up I had ordered from M&S. While there I picked up some of Santa's Yumnuts! Hubby and I had, had a giggle when we read about the launch. They tasted great!
Blog posts this week
Still not feeling it on the motivation front with most of my 'blog' time has been taken up with Instagram this week
On top of this  my advent giveaway is now live.
You are invited to the Inlinkz link party!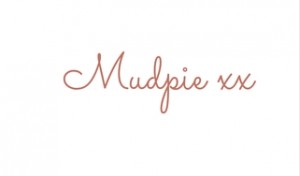 If you've liked this post please follow me on my social media channels:
Mudpie Fridays: Twitter | Instagram | Facebook | Pinterest | LinkedIn