'You are the bows from which your children as living arrows are sent forth"
This week's pictures were taken when we went to cut down our Christmas tree after school on Friday. I had totally missed the fact that we needed to book a slot at the weekend. So our only option was to go after school. Not ideal really as it gets dark so early. It did mean that the light was beautiful. But after a long day at school neither was really in the mood to have their photo taken. Harry picked up the top of a tree someone else had thrown away and ran around pointing it at other trees. It was his mini tree!
Charlie had his heart set on a tree which was huge. It took quite a bit of coaxing to get him to even look at others. Once we did though all the trees he was picking were pretty big! It was getting pretty dark by the time we decided, we still ended up with a tree which was about 8ft! We ended up taking  a little off the bottom to get it to fit in the house. Here he is pretending to cut his own tree down…
Once we had picked out a tree we had to cut it down which the boys thought was great fun.  By this time it was quite dark and a fair walk back up to the pay point, with a huge tree. Didn't really think that one through very well, but they both thoroughly enjoyed it and that's all that matters. On Saturday we decorated said tree and I think I may need to get some more decorations as it is so big.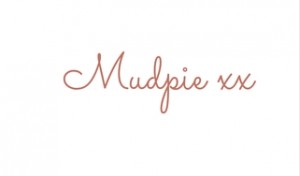 If you've liked this post please follow me on my social media channels:
Mudpie Fridays: Twitter | Instagram | Facebook | Pinterest | LinkedIn