Interesting week workwise and things continue to evolve. I would be lying if I said I wasn't looking forward to having a long break over Christmas. I think everyone is on burn out, at least that seems to be the case with most people I speak with. We have had another busy week with a couple of festive trips and a little bit of normality. As fun as they were, I am actually looking forward to having a quiet Christmas. We have some more decorating projects we want to start and some further ones to think about. Plus I want to start planning for next year, although we may not be returning to normal for some time the end of the year for me is always about reflection and goals for the next.  On reflection, I think I will realise how lucky we have been this year.
Monday 7th December
Work and school. The elves made a flying appearance with a landing strip set up on the kitchen table. This is one of the rooms we are hoping to decorate soon! Hence the dumping ground. I also need to start wrapping up the presents which you can see in the background.
Tuesday 8th December
Work and school! Although Charlie did go back to Cubs tonight they made some Christmas decorations out of salt dough and natural materials. I think our usual trip to the ceramic painting studio will be off this year so I have brought some bits to do our own at home. I stole one of the festive Colin Caterpillars I had brought for the boys for lunch today. And decided that it is acceptable to have a drink on Tuesday night this time of year! Only one mind you and there's a lot of tonic in there honest…
Wednesday 9th December
After work and school on Wednesday, we headed to Silverstone to drive around the track for their Drive Lap Land. I wasn't entirely sure how the boys would find it. But we were really impressed. It took about forty minutes in total, with all the lasers and lights it was pretty special. I think the husband was impressed that he got to drive down the start/finish straight and that we saw the podium. There was a radio station that you could tune into specific for the event so we listened to Christmas music and shout outs all the way around. It is probably the most festive I have felt all year so far. We ended our trip watching the snowman at a drive-in cinema.  It was a late night! But the elves still got up to their usual mischief with some snowballs ready for a fight.
Thursday 10th December
We had our Christmas meeting at work today with secret Santa and a quiz! Which I didn't come last on! Not sure how I managed that as my general knowledge is generally pretty poor. Normally we would have a meal and drinks out and stay over in London. It did remind me how much this year has changed. I wonder if we will ever get. chance to do that again. The elves didn't have a lot of inspiration tonight..
Friday 11th December
Spent literally all day trying to catch up on the business. Including taking this photo of myself. I am not a fan of having my photo taken. Its advertising loungewear so I am sans makeup apart from a little bit of nude lip gloss. I think I will spend most of the festive period sleeping looking at my bags…
Talking about bags before the school pick up I threw a load of things together in a rucksack for an overnight stay.  We surprised the boys on school pick up and took them to see Santa at Chessington World of Adventures. It was a last-minute plan.
Saturday 12th December
Switched off from social media and the blog for the whole 24 hours… which makes a nice change. We are so lucky to be invited to press trips but it is also nice not to have to cover something. Of course, I  did take plenty of photos so I am sure some will find their way onto my channels at some point. This was taken just before they went in to see the big man.
Sunday 13th December
Back home and lots to do…. today we put up the boys Christmas trees and got the outside lights ready for tomorrow. When the husband will put them up as he is now off work until January. The madness of companies making people take all their holiday this year! I also cleared up our entranceway and moved all the shoes into a new unit that arrived during the week. If we are staying in this house and not moving anytime soon then I need to get better with the storage solutions as we have outgrown it somewhat. Our old shoe storage has been moved to the bottom of the stairs and I think I am going to buy some french furniture paint and update it.
Blog posts this week
Still not feeling it on the motivation front although I will always keep my weekly diary posts going. I have no idea how I use to write evergreen content daily. I am looking forward to spending some time actually writing over Christmas and catching up on the SEO work that needs doing.
You are invited to the Inlinkz link party!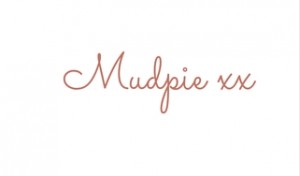 If you've liked this post please follow me on my social media channels:
Mudpie Fridays: Twitter | Instagram | Facebook | Pinterest | LinkedIn