'You are the bows from which your children as living arrows are sent forth"
I feel like Christmas is within reach, although we are not ready by any means. That could be the fact that the husband has finished work and I only have two days left. It could also be to do with the fact we went to see the big man at the weekend. It was a knee jerk reaction when we booked it, in hindsight, I am not sure I would have done it. Had it not been the fact that our trip to Lapland (we should be boarding a plane on Tuesday had been cancelled). And I was gutted. We are at that cusp. When the kids at school with older siblings start to poke fun at those that still believe. Our trip this year was meant to keep that magic alive. It has been rearranged and we will be going all out to get there next year. Our photos this weekend were taken from our trip.
The thing that strikes me the most about them is just how old the boys look in these photos. Harry's was taken just after he had been given a Father Christmas cookie. Which he devoured pretty quickly. Looking at this photo it is hard to believe he is only four, his first term at school has passed in a flash and he looks older than his fluffy blonde hair. As does Charlie at eight. Apart from the goofy teeth, I swear he could pass for a tween in this photo. And more recently he has been developing the attitude and smart remarks to go with it.
I hope yu have a lovely week. For me… roll on Tuesday at 5pm!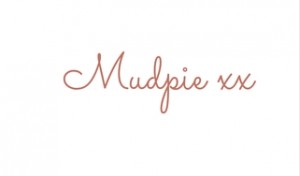 If you've liked this post please follow me on my social media channels:
Mudpie Fridays: Twitter | Instagram | Facebook | Pinterest | LinkedIn