AD – This is a collaborative post – National Online Safety App Review. I have been compensated for my time. All words and opinions are my own.
Charlie is now reaching that age where he is spending more and more time online. I am not really sure how it happened! But he will quietly spend hours on it if given the chance. Of course, I don't let him- but after six months of home-schooling, with both of us trying to work from home at the same time, technology has become much more a babysitter than ever before. I know we are not alone and we are keeping a very close eye on the amount of screen time he gets. Up until now, this has been my primary focus when it comes to keeping him safe: but recently I have had my eyes opened by National Online Safety.
Who is National Online Safety
If, like me, you have not heard of National Online Safety before, they are an award-winning organisation whose mission is to make the internet a safer place for children. They primarily do this by providing online safety courses and educational materials for schools. The online courses are available for all, including parents, governors and non-teaching staff – they also provide lesson plans, which means that internet safety can form part of the school curriculum. National Online Safety are probably best known for their #WakeUpWednesday guides: these online safety guides are published for free on social media each week and are designed to tell parents everything they need to know about a trending app, game or website. So they have a lot of experience and know what they are doing in this field.
To help parents further, they have recently launched an app to help parents and carers to easily tap into their experience and knowledge. As children are spending more time online, the app is specifically designed to help parents respond to online safety risks fast: especially at a time when we find ourselves unable to get support face-to-face.
Reviewing the App
As a mum myself, National Online Safety have asked me to review the app and to share my experiences. Before I start it is worth mentioning that the NOS App is the world's most comprehensive online safety app, and free to download on both iOS and Android devices. There is a whole host of free content available on there, including over 200 award-winning online safety guides. Not only that, but there is also an age-specific parent course hosted by Myleene Klass.
Key features
Through the app, you get unlimited access to hundreds of online safety guides on the latest platforms, games, devices and online safety risks
Notifications arrive to your device as soon as new content becomes available. Their experts immediately pass their knowledge on to you, so parents stay informed about the ever-evolving online landscape
User-friendly interface with increased functionality: the powerful search feature makes it easier to find the information you need when you need it
Personalise your content by 'favouriting' key resources – there is also the opportunity to shape future products and services with an in-app voting system
Free complete online safety course for parents, hosted by Myleene Klass and spanning ages from 4 – 18.
How I have been using the App
Search Function
Initially, I used the advanced search function to research Christmas presents. We are considering buying a games console for the boys for Christmas. But they have moved on a lot since I was a child, and consequently, have become more sophisticated!
It was useful to read the guide about what parents need to know about the Xbox One. I know that as we move into online gaming with Charlie. We need to be aware of the risks associated with online communications. Although we are just putting our toe into games consoles and online gaming, it was useful to see all the guides around the different games available too – such as Minecraft and Roblox.
Myleene Klass Safety Videos
There are also several different online videos recorded by Myleene Klass, all of which are targeted at different age groups. With Harry being 4 and Charlie 8. I watched the videos which were appropriate for their age groups. Being a parent herself, Myleene gets it and described both boys tech habits perfectly!
In the 4 – 7 course, most of the content was geared towards video streaming apps, which are watched via tablets and phones. This was useful as Harry will happily sit and watch cartoons on Youtube Kids for hours. Given half the chance! It pointed us at other resources on the app, such as the Youtube online safety guide, which we found useful.
Watching the 7-11 course, I was unsurprised to find that online gaming is something that we need to be aware of. But it had not occurred to me that in the next couple of years there is a good chance that Charlie will want his own smartphone! It has definitely got me thinking about how we will manage that when the time comes. And the things we need to read up on before making any decisions.
How do I rate the app?
Overall, I am very impressed with the content the app has and will be keeping a regular eye out for more information as it becomes available. I will be using it to keep up-to-date as the boys grow and their habits change. I can also see us checking out more and more #WakeUpWednesday guides on new games. Especially if there is a special present under the tree this year…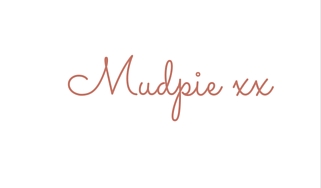 If you've liked this post please follow me on my social media channels:
Mudpie Fridays: Twitter | Instagram | Facebook | Pinterest |LinkedIn