AD – I have been gifted the items featured in this blog post and I have been compensated for my time – Femme Luxe Review
Its the magical time of the year and we all deserve a little treat. Especially after the year, we have had! And although the big festive parties and nights out may not be going ahead. That doesn't mean we do not deserve to look and feel special on our virtual get-togethers.  I am working again with Femme Luxe to bring you my top picks this festive season.
If you have not heard of Femme Luxe before they are an online fashion brand that focuses on providing something for every gal regardless of your style. Looking through their website I can see that coming out in the pieces they offer. Their items are well priced and quite often they have site-wide discounts running ahead of a season change. This is what I chose.
Femme Luxe Review
Grey Ribbed Off The Shoulder Loungewear Jumpsuit – Harlow
Looking for a loungewear set for the run-up to Christmas that I selected something which was a little different to others I have previously ordered.   The top half has a wide scoop neck which sits nicely off the shoulder. Sometimes off the shoulder items are far too bagging and end up halfway down the body. Thankfully this one is a good fit. The arms have drop shoulders and are wide around the top tapering to the wrists in a cuff.  There is a tie waist which is detachable. Although the loops for it are quite large so you would want the tie otherwise I think it would look a bit odd.
The legs are tight-fitting also tapering at the ankle. Made from a light grey ribbed material it is lightweight and would transition from inside during the colder months to outside in the warmer ones easily. Femme Luxe has the set in several different colour options including black, white and tan in sizes 6-14. I would say that it is true to size. Currently, on reduced from £37.98 to £18.99 it is a bargain.
Black One Shoulder Ruched Slinky Midi Dress – Savannah
I love this take on the little black dress. Made from soft lycra which is silky to the touch this dress is incredibly flattering. It is raunched on the shoulder and also down each side of the dress making it incredibly easy to wear.  Lengthwise it comes in mid-calf, although I am on the shorter side at five foot one so bear this in mind. I sized up and need not have done as I was worried about a snug fit. However, the material is very stretchy and forgiving. And since it comes with a tie waist the fact it is on the slightly larger size means it doesn't affect the shape of the dress at all.  In fact, it is very comfortable and will be perfect for celebrating this Christmas. Either at home or if able for a meal out with your bubble.
Femme Luxe has this must-have dress in several different colour options including black, white and tan in sizes 6-16. Currently, on reduced from £39.98 to £18.99 it is a bargain.
Black Highwaisted PU Skinny Trousers – Skylar
Femme Luxe offers a wide range of trousers to choose from. One style which I have noticed becoming more and more popular recently are shiny tight-fitting black trousers or leggings. So I was delighted to see that Femme Luxe had these available on their site for a very reasonable £14.99. High waisted means that they are flattering by nature and I was surprised by just how easy they are to take on and off. I did size up again and really didn't need to. As they were a little baggy on me. I would recommend the usual size for these. They are extremely comfortable and will go with so much in my wardrobe. They look great with a tunic jumper and high boots. Available in sizes six through to sixteen.
Overall I have been very impressed with the items I have chosen and I know I will get a lot of use out of them going forwards.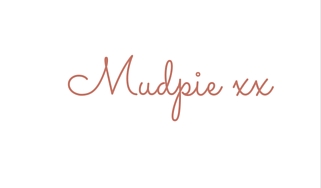 If you've liked this post please follow me on my social media channels Twitter | Instagram | Facebook | Pinterest | LinkedIn