I am not sure where this week has gone if I am honest. We are almost ready for Christmas with just a few more presents to wrap and the food shop to go. I did finish work early this week corporately which has meant I have been able to catch up on the blog (almost) before the kids broke up. I am looking forward to having a proper break from everything once the kids are no longer at school.
Monday 14th December
Work and school. Everyone is tired and looking forward to the end of the week. Thought we would get naughty with the elves tonight in an attempt to lift everyone's spirits….

Tuesday 15th December
Last day at work and it suddenly got very busy which meant I ended up working much later than I wanted. do not think I have ever put my out of the office on so early into December. Charlie had a socially distanced Christmas party at Cubs which he really enjoyed. Although he apparently ate 12 pieces of pizza! Both boys are started to get excited. The only photo I took today was of the annual Christmas decorations which I buy. I've them going back a few years now, each listing a few things that the boys have asked for, for Christmas. Some of them make me giggle. Although this year I stupidly forgot to put the year in the title… maybe I am trying to forget it.
Wednesday 16th December
First day off work! I am not sure what I actually did… blog work mainly. By working in the day on the blog I am rediscovering my evenings. It is nice to watch TV and not have something else to do! Although I am sure in time I will pick up some of the craft projects I have in the back of my head! This was tonight's elf antics.
Thursday 17th December
Bit of cleaning today and sorting getting ready for Christmas. Took some of the new furniture boxes to the dump and generally had a bit of a sort out. Wrapped up some more presents as wrapping with the boys at home is always a challenge! Picked them up early so we could take them into town to get their haircut. Neither has had it done for ages and Harrys was in his eyes. I would normally take a picture of their new cuts but it was dark by the time we came out.
Friday 18th December
Last day of school for two weeks. Slightly surprised we have got here if I am honest without the need to isolate or one of the boy's bubbles being closed.  They were very excitable at pick up. When we got home they were both allowed to pick one small gift from under the tree. Charlie picked a Harry Potter power bank and Harry an Archimedes screw.  Which we promptly got the rainbow rice out to play with. He loved it.  We also made some chocolate fondants as a test run for Christmas Day. I had not made them before and just as we reached the end of the recipe (both boys helped) I realized they needed time in the fridge overnight. So much to the boy's disappointment, we did not have them for dinner.
Saturday 19th December
Lazy morning. In the afternoon we made paperchains for the boy's rooms. I had ordered these rainbow ones from a well-known craft store. We also had some metallic ones left over. The boys and I made them while watching a Christmas film. They look great hanging up. I do love paper chains. We had the fondants and they worked really well. So that's pudding sorted. We watched strictly and I was surprised by the winner, I found the whole show seemed really emotional. I can't work out if that is because of news about tier 4 and the Christmas plans. Or because the contestants have given so much up this year.
We are still in tier 2 but the changes will affect our plans as we had planned to visit family on Boxing Day. That now will not happen. I just wish we had come to this conclusion before now. Although we are the lucky ones. There are plenty of people who have had plans scuppered and now need to find a Christmas meal!
In the evening I had a zoom call with some girlfriends. Testing gin we had not tried before. They were just miniatures brought from the supermarket. But it was fun and we chatted until gone midnight. The elves decided to get in on the action….
Sunday 20th December
I had booked some National Trust tickets last week for a property which is within our tier and not that far from when we live. So since the sun was shining we decided to head out. I am so glad we did as they had a little Christmas trail which the kids enjoyed and they got a little gift at the end. There were lots of crochet decorations outside including these amazing trees. We even managed to go inside the bottom of the house as it was not busy at all. Each room had its own tree all with different hand made decorations. We finished by having lunch. I can't remember the last time we had lunch out! The kids loved it too.
When we got home the boys chilled, Hubby cooked a roast dinner and I tried to catch up on my diamond painting. I now only have about a tenth of the picture left. And I really want to get it finished before I go back to work!
Blog posts this week
A few posts this week, but I will be shutting down now until January. But I did have a little win I managed to hit my goal of 50k sessions in a 30 day period. So keeping everything crossed that Mediavine will accept me.
You are invited to the Inlinkz link party!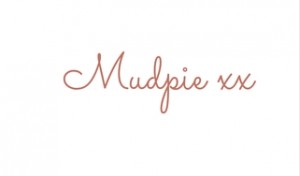 If you've liked this post please follow me on my social media channels:
Mudpie Fridays: Twitter | Instagram | Facebook | Pinterest | LinkedIn