Collaborative post  – I have been compensated for my time
With Christmas right on the doorstep, it can be difficult to manage the household and plan for the special day all at once when there is so much to do. This means that every now and then, it's easy to forget to manage the children properly and get everyone on task.
When there is a lot of planning going on and you are checking everything last minute, the kids can become bored, disenchanted or even naughty.  Lack of attention, especially for children used to it can be a nightmare for parents so here are a few simple bonding tips.
Hug It Out
This might go without saying, but hugging the little ones is one of the most effective and simple ways to bond with them. The body's natural "feel good" chemicals are released in the brain through the sense of touch, and being closer such as with a hug elevates the feeling. This not only makes a child feel loved and safe but has a huge impact on adults as well.
Emotional Attachment
Kids love the sense of importance by being included in something and personalized items create an emotional attachment experience that is second to none. The increase in the popularity of tailored gifts such as personalised birthday cards and interactive books has done wonders for one-on-one engagement between parent and child by not only encouraging reading but building self-esteem and helping with language development.
Smiling
Just like hugging, smiling can also release hormones such as dopamine. Whereas hugging might be up close and personal, smiling is like a hug from afar. Whether it's a conscious effect or not, the act of smiling also affects your body language which can be a huge factor in making children, and indeed other adults feel comfortable.  A smile reassures a person that everything is OK.
Conversation
With all of today's modern technology and TV, some families might have lost the art of conversation with each other. It might be all too easy to just let the little ones play with a tablet or leave them to their phones.  Delays in conversation, especially with younger toddlers have been proven to cause issues with language development later on, while spoken engagement with children will help them to feel appreciated, included and accepted.
Encouragement
Stemming from the art of conversation, encouragement might possibly be one of the biggest factors in a child's development.  It doesn't matter how much a child is loved or how many things they have, all children need encouragement from the people they respect. Lack of encouragement has been proven to have severe negative consequences for a person later on in life such as poor motivation, social skills and negative behaviour.
Giving a child approval as and when it is necessary such as completing an assignment, doing well on a test or being good at a hobby will raise their self-esteem and prevent them from seeking it out by some other means such as hanging out with the bad kids, engaging in sycophantic behaviour or even outright lying.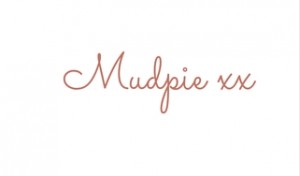 If you've liked this post please follow me on my social media channels:
Mudpie Fridays: Twitter | Instagram | Facebook | Pinterest | LinkedIn