Stay at Home Winter Lockdown Bucket List.  On Boxing Day like much of the country, we moved into tier four. So effectively lockdown and with 60% of the country in the same position. I do think that the writing is on the wall with the remainder of England likely to follow in the next couple of weeks.  So once again I am looking at things we can do safely at home. After the success of our Stay at Home Autumn Lockdown Bucket List. I thought I would do the same again and pull together a Stay ay Home Winter Lockdown Bucket List.  All these ideas can be done at home, during one hour of exercise or easily on a social distanced basis. I have even pulled together a free printable© to share with my readers.
I have specifically focused on ideas outside of Christmas. If you are looking for Christmas ideas then I have several different advent activity posts, many with printables.
24 Lockdown Advent Activities for Kids
Stay at Home Winter Lockdown Bucket List
Plant some sweet pea seeds. I always leave planting ours too late so I am aiming for February this year to make sure they make an impact early on.

Make horseradish sauce. But it could be mango chutney or really easy raspberry jam. Both work really well with frozen fruit. And make a lovely gift especially this time of year when everyone could do with some extra cheer

Go for a glow stick walk – this time of year it gets dark early so perfect to go out for a late afternoon early evening walk.

Make some natural birdfeeders to keep them going this time of year

Jump in muddy puddles

Plan a walk with a map – pick up an ordnance survey map of your local area and hunt out new walks. So that when the weather is behaving you can quickly head out and make the most of it.

Try geocaching

Make some frozen sun catchers

Try star gazing

Make some fake snow

Have a toy declutter – always a good excuse to go through after Christmas to make room for the new and gift away the items they have grown out of or lost interest in

Plan the veg bed – Spring will be here before we know it so if you are planting veggies then its never to early to plan what you are going to plant and where

Sew family handprints – all inside of each other

Celebrate burns night on the 25/01

Make Pancakes for pancake day

Get outside and fly a kite

Make some Valentines Day crafts

Pull together a 2020 round-up photo book

Make a birdhouse
What is on your bucket list for this season? I would love to hear about them in the comments below.
FREE Printable
Winter Lockdown Bucket List

© Mudpie Fridays. Unauthorised use and/or duplication of this material without express and written permission from this blog's author and/or owner is strictly prohibited. Excerpts and links may be used, provided that full and clear credit is given to Mudpie Fridays with appropriate and specific direction to the original content. Email: mudpiefridays@hotmail.com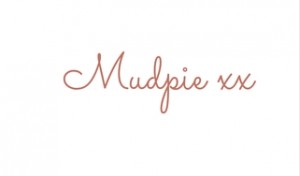 If you've liked this post please follow me on my social media channels:
Mudpie Fridays: Twitter | Instagram | Facebook | Pinterest | LinkedIn