AD Gifted – I have been gifted a 20% discount code for MakeBox.co for my readers. And the Pear & Partridge Wreath Box in return for this post
In 2021 I am hoping to be able to spend some more time on me. I want to start crafting again, something that I use to do a lot before I started this blog. However, I never seem to have time! So I am determined to make more time especially with the fact that we are in lockdown at the moment. And I fully expect that to last until at least Easter. But the other than time, the other two things that stop me are inspiration and materials. Which is where MakeBox.co come in!
Who are MakeBox.co?
They offer both single box and subscription craft boxes which contain everything you need to make a project. And when I say everything I mean everything! There is a wide range of different projects to choose from which generally start at a very reasonable £24.99. The subscription service can be completely tailored to your needs. There is no requirement to get a box every month if it is too much for you. Instead, you can opt for every other or even quarterly. Still with the flexibility to stop or swap out a box if you want, opting for a past box if there is availability.
Partridge in a Pear Tree Wreath – Plus 20% Discount Code for MakeBox.co
I had previously brought three other boxes directly before MakeBox.co got in contact to ask if I would like to try out their subscription service. All three boxes which I had before the Partridge in a Pear Tree Wreath were of the same standard. And once my subscription service has finished I will be continuing with it. So expect to see the other projects at the end of this post in the near future.
In the box I got all the materials I needed to make the wreath including pins and needles. All are of great quality the felt is particularly good with natural fibres and a good thickness to work with. I found that the quantity is good too, you get a bit more than you need to complete the project. Most boxes have more than one project in them. The Partridge in a Pear Tree Wreath also came with enough to make some additional pear decorations. However, I was so taken with the wreath that I included them on there.
What I did not expect was the easy to follow full-colour instruction booklet that came with it. A5 in size with detailed photo instructions throughout it is obvious the amount of love that goes into compiling the projects. I found this really useful, as although I am quite happy sewing with felt. Having made a lot of the boys play food. I have never used craft wire. Let alone made a wreath of any sorts.
The other thing I was also very impressed with was the glue gun. Reading through the instructions I did wonder if I would be able to manage to make it without glue all over the place. However, Hannah has sourced the most delicate (not a word you usually associate with glue guns) I have ever used. There is no way I would have been able to make this with our current kid's craft glue gun.
Making the Partridge in a Pear Tree Wreath
I would anticipate that it probably took me around six hours to make the wreath. Maybe a little more. I spent a good hour cutting out the felt pieces. Then probably two to three sewing and stuffing the pears. I did this in front of the festive TV programmes so I lost track of time a bit. I made two large pears and three small ones. Then an hour or so adding wire to the leaves and making the flowers before another hour combining the wreath and generally faffing with it until I was happy. I did this over the space of a week and a half.
Sometimes you just have to make a little more time for yourself, don't you? Especially at the moment, I think it is important to remember this and doing a project gives you a little sense of achievement at the end of it. I can not wait for my next box!
20% discount code for MakeBox.co
If you would like to try out MakeBox.co for yourself then you can get 20% off by using the code MudPieXMAKEBOX at the checkout. Do let me know if you do I would love to see your creations.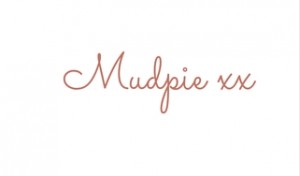 If you've liked this post please follow me on my social media channels:
Mudpie Fridays: Twitter | Instagram | Facebook | Pinterest | LinkedIn