We've had a very relaxing week so far and it is exactly what we need. Part of me is wishing that life could continue on this basis. Without school runs and work getting in the way. The knowledge that everything will be back to normal next week is depressing! So I hope for the next couple of days at least we can continue to take it easy. Before the crazy times come again and life becomes a blur.
The only slight panic this week was when the announcements came about primaries not returning to school in tier 4 areas. Although we are in tier 4 we are not on the list for primary closures so both boys will be going back on Monday 4th. I am still undecided if this is the right thing to do with the figures being so high and whether the only way is to shut all schools. I suspect that this may come anyway so wouldn't it be better to do it this way initially. Rather than go back for a couple of weeks only to shut again further down the line…
Monday 28th December
We woke to rain. The boys are desperate for snow but I think it will miss us this week, unfortunately. I had booked tickets to visit Nymans National Trust before all the changes to the tiers. We ummed and ahhed about going but I am glad we did. It is our closest one and only about ten minutes away so we went and did the Peter Rabbit Trail. Charlie was a little old for it but Harry really enjoyed hunting for the clues.  We were really lucky with the weather managing to avoid all of the rain pretty much until right at the end, forcing us to run to the car.  Even just getting out for an hour makes a huge difference to the boy's behaviour and therefore our sanity!
We spent the afternoon watching films and playing on the boys new XBox (well new to them anyway – we brought it second hand for Christmas). While they were doing that I managed to spend some more time on my craft project. A Partridge in a Pear Tree Wreath. I am so pleased with how it came out and it reminded me of how much I love to sew! Hoping to keep up with fitting in some more craft in the coming weeks and months.
Tuesday 29th December
After a lazy afternoon and a lie-in! When was the last time that happened? We set about sorting out some of the house. The husband put up the wallpaper in Harry's bedroom which looks brilliant. Harry loves it and I've caught him stroking it and talking to it! Bless him. Up until now he has had no say over his bedroom as it was the nursery. He's so happy that it is starting to have things he has chosen. We just need to sort out some new toy storage and it will be done.
I spent several hours making a start on the playroom. Which also doubles as my office and has become a general dumping ground. I sorted out two black sacks of rubbish, a small box of toys which they have outgrown but I would like to keep for the future. Plus several bags to sell or donate. Once the playroom end is done I am going to go through all our filing and cupboards. The whole room runs the width of the house and has cupboards all along one side and down one end so it will be a big job. But one I have been putting off for far too long.
Wednesday 30th December
A little bit more decluttering but also demands from Harry to do some craft. So we made this beautiful stain glass window with some stickers. It is easy and perfect for his age group. This kit I had brought when we went into lockdown initially for Charlie but he was never that interested, so it is nice to see it finally hanging up.
In the afternoon we headed out to try geocaching for the first time.  It is something I have wanted to try with the boys for ages but really didn't know where to start. But then a friend found this app and shared it on Instagram stories. So we downloaded it and gave it a go. The first one wasn't in the location (or at least we couldn't find it) but the second one we went hunting for was. The boys loved it and it is keeping them entertained while we walk along the same pathways we have for the previous several months! Harry got a bit confused that he couldn't take the treasure home with him. So next time we will be taking some little trinket to add in a hope that it avoids the tears!
Thursday 31st December
Finally finished the playroom and I have created enough space for all their new toys and a little bit more. Feeling pretty chuffed with myself. We also moved some boxes around that are due to go to storage once it opens again and there's a lot more space all of a sudden. Couldn't face starting on the office today… Going to do a little bit at a time.
We spent the afternoon playing virtual horse racing with our friends that we would usually see on New Year's Eve and drinking fizz. In the evening we watched the best songs of the 80s. It always surprises me how I remember so many song lyrics but can't remember what happened yesterday! We watched the fireworks too. I was impressed with the drones, I am surprised we saw midnight to be honest.
Not sure how I feel about 2021 yet. Normally this time of year I would be making lots of plans for trips and visits. But this year I haven't found the motivation. I haven't written any of the looking back summary posts I would normally do about adventures and bucket lists. I think I probably will do at some point as we still got up to tons in 2020 which we should be very grateful for.  I also think I need to mentally shut the door on 2020!!
Happy New Year – wishing you health, love and prosperity in 2021.
Blog posts this week
I haven't intentionally been quiet on the blog this week. I had anticipated catching up with lots of posts I want to write but that's not happened. But I have managed a few:
In other blog news, I have been trying to SEO old posts and have signed up to a course to help me do that in the first couple of weeks of Jan. My Mediavine application is still going through, I've bee accepted by them but now it is down to whether the advertisers like me so keeping my fingers crossed! And hoping there will be ADs here by the time we do week one of 2021!
You are invited to the Inlinkz link party!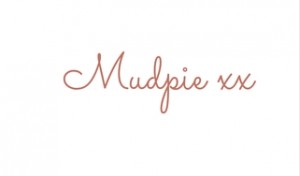 If you've liked this post please follow me on my social media channels:
Mudpie Fridays: Twitter | Instagram | Facebook | Pinterest | LinkedIn