Being a travel blogger in 2020. I almost didn't write this post. I didn't see the point in writing a round-up of what we got up to. Because in my head we didn't get up to anything. However how wrong could I be? When we had the opportunity with lockdown easing we grabbed it with both hands. Not only that but even during lockdown we had fun exploring our local area. So to close the door on 2020 here's what we got up in probably the most restrictive year we have ever had to live through.
January
Started with a long list of plans, it should have been our most travelled year yet. I even wrote about our plans in our Travel Bucket List of 2019. With Harry starting school in Septemeber we started the year making the most of trips to National Trust and Alice Holt Woods to do the Gruffalo trail.
Knole House
Hatchlands Park
The Alice Holt Gruffalo Trail is one of my most-read posts in 2020! Unusually we did not go away for my husband birthday as we would do normally. I think it is because we had so many plans for the rest of the year. We did have a lovely day in Brighton meeting up with some other blogger friends. Which was probably the highlight of our month.
February
Our love affair with the National Trust continued with a trip to Sheffield Park before we made the most of February half term managing to get away twice. I am so glad we did. At the time we did not realise that would be the only trips we managed until the Summer and just how many cancelled plans would come and go and the feelings of frustration and sadness with them.
Our first trip was to Efteling which is an amazing theme park in Holland. We had a wonderful couple of days, it was unlike anywhere we had ever been. The boys are desperate to go back and to be honest so are we. We were very lucky to get the opportunity to go away care free before the pandemic really hit.
Once we got back from Efteling we headed to a review trip at Potters Resort in North Norfolk with some close friends. I had never been to an all-inclusive UK resort before. The boys loved all the activities and the food was amazing!! It was a wonderful break with all the staff being so friendly and so much to do for all. We were totally spoilt something I appreciate even more now than I did then!
March – Being a Travel Blogger in 2020
Saw us squeeze in a couple of trips to the beach. The last the day before the lockdown was announced, we literally went down after school as I had a feeling something was coming. We were the only ones on the beach as the weather wasn't great. But I am so glad we made it.
April
April brought us Easter in the garden, lots of local walks and Covid. The weather was uncharacteristically warm so we enjoyed working on the vegetable patch once we had recovered from the virus. In fact, we put a whole patch including raised beds and gravel pathways. It was a real labour of love. The boys got involved and we did really well planting all sorts. I must admit I am looking forward to getting out into the garden once the really cold weather has passed. Especially now we are in lockdown again. Being able to focus on the garden really helped us all.
May
Saw Harry turn four in a whirlwind of a birthday at home. Including camping out in the garden which the boys loved and a bouncy castle. Although I must admit I forgot that our neighbours had a pond and water feature when I agreed. We continued to get out and walk locally when we could enjoying the sun. The butterflies we had been raising were released and we ended up getting another set!
Harry also learnt to ride a bike which was a real milestone going straight from a balance bike to a two-wheeler without stabilizers. Right at the end of the month as lockdown finally started to ease we headed back to the beach. The joy that we all felt being able to explore again and be by the sea still stays with me even now over six months later. This photo could well be my favourite of the year.
June – Being a Travel Blogger in 2020
With lockdown restrictions continuing to ease we started to revisit our love of National Trust properties. Although only the gardens were open and you had to stay up until gone midnight on a Thursday evening to book them. But I was very lucky managing to get one a week for most of June. The weather was characteristically wet but that didn't stop us. If we had got tickets we went regardless of what the weather was doing. Including Mottisfont which we visited for the roses and my birthday.
Mottisfont
Nymans
As well as my birthday, June also saw Charlie's and of course any sort of celebration was still off the cards. We celebrated at home with toasted marshmallows on the fire pit. We also had our first excursion with a trip on the Thames with Go Boat Kingston. Where Charlie got to eat a cupcake under a bridge as it was the only place we could get the candle to stay alight. We felt very spoilt on our little trip, with everyone appreciating the independence just a little bit more than they would do normally. There was also a virtual party with his school mates.
July
The country started to open up and we enjoyed some further National Trust trips and we were lucky enough to be able to book the beach a couple of weeks in a row. These small outings really gave us something to look forward too. But all were done on a safe basis. With the whole family already having had the virus we knew just how dangerous it is and made all effort to stick to the rules and keep everyone safe. We even managed a trip crabbing in Littlehampton and our annual trip to the lavender fields in Mayfield. Visiting first thing in the morning to avoid the busiest times.
Wisley
Mayfield
As things were starting to resemble some sort of normality. We were invited to spend a long weekend at Croyde Bay in Devon. After the last couple of months at home, it was an amazing break. Exactly what we needed and everything we hoped for. Being right on the beach the boys got to play in the surf and we enjoyed each others company without needing to juggle work and homeschooling.  During our stay, we caught a boat trip out to Lundy Island to see the seals and puffins. A post which I am yet to write the problem with a being a travel blogger in 2020.
Right at the end of the month, we were invited away again to Cornwall. On our way down we managed to tick something off of our travel bucket list of 2019! We stopped at Stonehenge!
August
I think August has got to be our most favourite month of the year. Probably partly because I had the majority of it off work! The boys and I started the month at Trecan Farm Cottages near Fowey.  It was just me and the boys but we managed to get up to lots in the week. Including sea fishing which is something, Charlie has always wanted to try. A wonderful trip to the Eden Project, crabbing or rather shrimping in Fowey and my personal favourite St Micheals Mount.
After a great week, we extended our stay by spending two night in Newquay at The Esplanade Hotel. Which is right on the beach. The kids loved the fact that we could stay down there until the sunset searching for sea treasure and looking for crabs.
Flight in a Spitfire
We returned home to watch Hubby enjoy a flight in a Spitfire. It was his birthday present for his 50th Birthday. It was a little touch and go as to whether it would actually go ahead because of the virus. But it did and he had an amazing time.
French Roadtrip
The rest of August was spent in France. Because of the virus, our original plans had changed and we had intended on spending three weeks driving around different areas. Unfortunately, we had to cut it short as while we were there a two-week quarantine came into effect. Since the Charlie had missed so much schooling initially and Harry was starting in Septemeber we decided it was best for them to go back when the other children did. But that did not stop us having fun!
We spent our first night in Granville on the way down to our first stop of the trip. The majority of our accommodation was self-catering but Granville was just a hotel so we ate out. Charlie really enjoyed his seafood platter! We did share it!
Brittany
We then spent a week in Brittany with Eurocamp. It is not an area we have visited before but there was so much to do that we managed to get a great balance. Some days we stayed in the park enjoying the amazing swimming facilities and the beach. And then other days we were out exploring. The trip that really stands out was the Iles des Glenan. You could have thought we were in the Caribean the sands so white and water so turquoise.
Vendee
We then headed to Vendee for a few days staying with the lovely Votre Vacances. Again an area we had not visited before and although we missed the sunflowers we did manage to visit the salt flats. The boys had a go at harvesting salt which they found really interesting. While there we also drove to Nantes and went to the Les Machines de l'Île. Another trip highlight where we got to ride in the mechanical elephant and visit an amazing carousel.
We had such a wonderful time, it made the two weeks quarantining when we came back totally worth it.
September
We were invited to try out a stay on a narrowboat for a weekend in September on the Avon and Kennet Canal. It was definitely an experience which started with us trying our first lock at twilight and mooring in the pitch black. But it didn't take us long to get the hang of it. Charlie wants to give it another go soon only this time try more locks!
Suffolk
At the end of the month, we had a short break in Suffolk, Aldeburgh. It was the first time we have visited the county and we loved it. I can definitely see us trying to spend more time in the county in 2021 if we can. Especially as it is actually not that far from us, so makes the perfect weekend retreat. The weather was not kind to us on our visit but we didn't mind too much it was just nice to be able to spend some extra time away we were not expecting.
October – Being a Travel Blogger in 2020
We had plans for October half term which were cancelled at the last minute due to the air bridge starting to be withdrawn. We did not want to run the risk of the kids schooling being affected. Feeling a little depressed by this fact I booked a couple of nights for us to stay in a Premier Inn in Canterbury. A city we have not really had the chance to explore before. I wanted to visit the UNESCO site and Charlie enjoyed playing Harry Potter in the cloisters in the Catherdral. We also went on a punting tour on the River Stour which was fab. I would highly recommend if you are ever local.
We also had a morning in Brighton exploring the murals around the North Laine area, although we stayed away from the crowds with most of the time it just being us.
More National Trust… Being a Travel Blogger in 2020
And our love affair with National Trust properties continued picking up both a visit to Scotney Castle Sissinghurst and also Bodium.  Although we had visited both before it was nice to try some a little further afield.
I also remembered to book a trip to pick up a pumpkin. It was so muddy and so wet it was not the experience I had hoped for. But we went early in the month and avoided the crowds, naturally, the boys had to get the biggest one they could find!
November
Half term this year straddled the end of October and beginning of November.  We booked a last-minute week in Kent, watching the news to see if we could travel. Since half of the country was back in lockdown.  The weather was shocking! I had pre-booked a lot of things outside both the National Trust and English Heritage. Although some of them couldn't because of the weather.  We still managed a trip to both Walmer and Dover Castle.
Along with a trip to Margate to go into the shell grotto which had been on my list for a while. And an interesting and nostalgic trip into the Ramsgate Tunnels. Charlie found the tunnels particularly fascinating and Harry even talks about how all the people were saved from the bombs now. Which goes to show the impact that travel has on them both.
Christmas Excursions
The rest of the month went by quite quietly. As we got ready for Christmas. With the new lockdown coming into force down South as well, a lot of our excursions that we had booked back in the Summer such a light walks and lit up train rides were cancelled.  We did manage one trip right at the end of the month when we visited Hever Castle to try out their light walk. It was nice being able to go out again and I think we all really appreciated it a lot more than we would have done normally.
December – Being a Travel Blogger in 2020
The most important adventure for us this year was doomed as both the resort and flights were closed and cancelled. A knee jerk reaction of mine was to book to see Santa in a well-known theme park. In hindsight, it was a stupid thing to do. I think we went through a whole bottle of hand gel and I found the experience really stressful. As careful as we were others just were not. But the boys had an amazing time and went on a few rides and saw the big man. It was nowhere near as authentic as it should have been, but I am glad they had the ability.
We also had a surprise last-minute invite to attend a drive through LAP land at Silverstone. With the husband being an F1 fan and the chance to drive the track we didn't think twice. The night ended watching The Snowman on the big screen
Christmas Canceled…
Christmas holidays started early for both of us because of planning to be in Finland. It meant we had a quiet run into Christmas. With the virus spreading significantly in the South we reminded in Tier 2 all the way up to Boxing Day when we went straight into Tier 4. Prior to Christmas, we finished our year off with a trip to Standen to see the Crochet Christmas Trees. The boys did a little Christmas trail and were rewarded with a gift at the end of it.
We have nothing booked for 2021 other than our delayed Finland trip. There are some trips that may happen depending on how the virus and the vaccine develops. But I am not physically booking anything at the moment.  2020 has taught me is that we can still do a lot here in the UK and just how much we have appreciated the little bits of freedom we have had. We have been very lucky indeed. Until we come out of lockdown you will find us working through our Winter Lockdown Bucket List and continuing with a new love of geocaching!
Happy New Year, I hope 2021 brings you love, health and prosperity. Fingers crossed for some more adventures soon.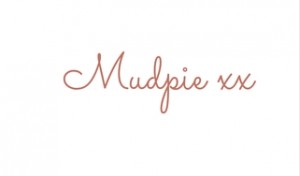 If you've liked this post please follow me on my social media channels:
Mudpie Fridays: Twitter | Instagram | Facebook | Pinterest | LinkedIn
Being a Travel Blogger in 2020, Being a Travel Blogger in 2020, Being a Travel Blogger in 2020