'You are the bows from which your children as living arrows are sent forth"
Today I go back to work and the boys go back to school. I am not sure they will stay there all week but at the moment the schools are open here and with both of us working full time they really need to go in. As much as I would prefer the last two weeks to continue indefinitely. Since Christmas, we have only been going out for our daily exercise. Although there are some days when none of us fancy that either. But when we do go out we have a new love of geocaching. I've been rabbiting about it over on Instagram stories. We are hooked and it is a great way to get the boys out doing the same repetitive walks. Even the husband secretly likes it!
This week's photos were taken during our last walkout on Friday. Charlie was super impressed with this particular cache as it was hidden inside a handrail. Harry was really happy just walking in the puddles. It did start to sleet on the way back but literally only for a couple of minutes. Seeing snow all over the county the boys are desperate to have some here but I think it will avoid us, unfortunately. I am hoping it doesn't come while they are at school as they will be so disappointed.
Since this is the first week of 2021 I thought it would be fun to share the first photos from last year again too. Just to see how much they have changed in 12 months. Thanks, Team Stein for the inspiration. Despite wearing the same jumper I can really see how Charlie's face has changed and he has lost a lot of his teeth since then and now looks a bit goofy! Harry has lost some of his podginess around his cheeks since last year but thankfully not all of it yet.
We had lots of plans when these were taken totally unaware of what 2020 held. This year we have no plans but we do have the hope that we can make some in the coming months and for now that's all we need.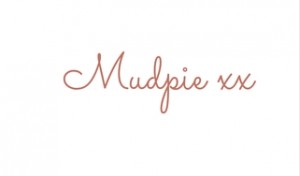 If you've liked this post please follow me on my social media channels:
Mudpie Fridays: Twitter | Instagram | Facebook | Pinterest | LinkedIn