10 Things I learnt from homeschooling first-time round. This is not the post I was planning on writing tonight but I am attempting to find some positivity in the rather stressful situation we find ourselves in. Again. Both the husband and I have reasonably demanding jobs which require a large percentage of our day to be spent on zoom or similar. So managing an eight-year-old and a four-year-old who has only literally started school is going to be a challenge. One that last time almost broke us.
Especially as we were also managing the fact that we had the virus too.  For these reasons, it is hard not to feel anxious about what is coming. Especially as we know it will be for at least six weeks. So I thought I would share 10 Things I learnt from homeschooling first-time around which may help.
10 Things I learnt from homeschooling first-time round
Control the controllables
This was one of my old bosses favourite sayings and it is so true. Focus on the things you can change. Not the things you can't. Our schools will not be ready to send work home tomorrow. Rather than stressing about it. I am going to pull out some of the old textbooks we have and the boys can use some sheets from those. Failing that we can do some craft or similar.
The only pressure comes from you
We tend to be our own worse enemies. The pressure for children to effectively 'homeschool' comes from the parents. Our school was relaxed last time round but it was me that was trying to get through all the work with Charlie each week that pushed us over the edge. Once you realise this suddenly the pressure is gone and its a lot easier to manage.
Routine
Our days worked best when we stuck to a routine. Now don't get me wrong noting the above point, sometimes routine doesn't work. Either because of work commitments or because of some other reason. But our days did work better for all of us if we could stick to some sort of routine, not at least it meant the adults knew when they would be able to pick up necessary work emails etc.
Divide time equally
Well as equally as possible. To avoid resentment amongst the older members of the family and the 'whose job is more important' conversation. (That's easy I would win that hands down every time). Divide the day into chunks where each adult can spend time meeting their work commitments. On days where this works its a dream but at the same time, we found we still needed to be flexible. As things come out of right field with both our jobs. But broadly the husband would manage school time in the morning and I would do it in the afternoon. This also played to our strengths see below.
Mornings are generally better
We found that Charlie is more receptive in the mornings to structured learning. So worksheets, comprehensions and spellings. So generally these would happen in the morning. Then in the afternoon, we would do science, art, craft etc. When attention spans are a little less and it worked well for us as the husband is much better at structured activities, whereas I am better with the craft. Charlie loves maths and would happily just get on and do this with no help at all (he's a bit of a whizz). We would save up this work for when we knew there was a diary clash and we both had to be on a zoom meeting at the same time.
Use technology
Not only is it great for learning. There are so many virtual tours and experiences. But also when needed do not feel guilty if you need to use it as a baby sitter.  We tried to limit tech time to two hours a day during homeschooling. But there were days when they were on it for a lot longer. Because we had to work and I would feel so bad about it! The guilt often keeping me awake at night.
It took me a while to realise that if there is a bad day as that's the way it turns out. Then tomorrow is another day and I should not beat myself up about it. The most important thing is that we get through this as a family unit. If that means they spend a bit longer on tech for our sanity because of commitments then so be it. A happy family is much more important.
Get outside
More challenging this time of year but even if it is just for twenty minutes we need to get outside. Whether that is walking, cycling or just goofing around in the garden. Especially boys. Now we have found a new love for geocaching our plan is to use this to motivate the boys to get out and about more.
Rewards
We discovered early on that reward jars and charts did not really work for the boys because of the age gap. Motivating and rewarding a 4-year-old and an 8-year-old are two very different things. And our rewards need to reflect this. For Charlie it is 10-minute chunks on the XBox for Harry it is sweets!
Do one thing you enjoy
With all the stresses be mindful of not adding more to your must-dos. But I tried to build in one thing to the homeschooling days that we all enjoyed. For us this was normally a craft or science activity. You don't need to pre-plan in any great depth. Just buy some craft kits so you have everything in one place. It doesn't have to be craft it could be making simple biscuits, watching a film, playing a board game, having a zoom call with family. I am so grateful for having this extra time with the boys. I want them and us to remember the fun times.
Be kind
Above all. It is easy to lose sight and shout especially when you are getting backchat about not doing the school work. Frustration levels can run high and we did far too much of this last time round. But be kind to all and it will be a lot easier. We have already discussed this with Charlie, and we hope a gentle reminder every now and again will mean we avoid the shouty sessions of the first lockdown and homeschooling experience.
What things did you learn from homeschooling last time round? I would love to hear about them in the comments below.
Stay safe and well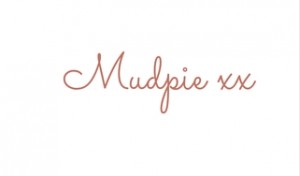 If you've liked this post please follow me on my social media channels:
Mudpie Fridays: Twitter | Instagram | Facebook | Pinterest | LinkedIn
10 Things I learnt from homeschooling first-time round