Going back to work this week was a bit of a shock to the system. Especially with the kids actually only being back for one day. Before the announcement that we must all home school until the half term was made. I know there are probably many parents that are thinking the same. But why they didn't just do that from the beginning I have no idea. Instead, the boys went back and mixed for the day. It also gave us and the poor schools (who I do really feel for in all of this). Absolutely no time to get anything set up. We don't have a large house, Covid has put pay to any plans we had to move. So now having two adults working from home, and two kids homeschooling has been a challenge this week.
I very much doubt it will only be until February. With rumours already in the papers until Easter at the earliest. I think that this may be a longer-term than we were initially told. Working at home with the boys last time almost broke us. Neither of us has the sort of job that can be neglected and being thrown into trying coordinate zoom meetings around each other and the kids is not fun. Although in theory, it's easy, practically it never is.  And this time it is worse as Harry is actually at school and also needs to be doing his learning as well as Charlie. But in reception, it is generally play-based so he can't sit and do an activity like his older brother. He needs attention.
I understand everyone has their own challenges and we are lucky that we both still have jobs. We just have to grin and bear it. But it won't be easy.
Friday 1st January
We started the year the way we intend to go on. We headed out for a walk along the Downslink path, this time in the opposite direction to the way we went prior to Christmas. The boys were happily engaged in looking for caches. Some very easy to find and one not so. It was so difficult we gave up. But it did get us outside for a couple of hours and we avoided the rain. Although it did sleet on the way back to the car. The boys got very excited but that was all the snow we were due to see.
Saturday 2nd January
Started decluttering the office. After finishing the playroom end I made a start on all our cupboards. The room has them all around the outside and they are full of things we hardly use. So its time to go through and get rid. Although as ever what starts out as a simple job ends up taking so long.  I didn't finish but made a good start. The boys played with their toys and the husband took down the Christmas lights outside. We also put their trees away. I made a start on my next craft project cutting out some old rainbow coloured muslins to make bunting for Harry's room.
Sunday 3rd January
The plan was to take the real tree down today. But the boys wanted to keep it up for a bit longer. We agreed after all who knows what is going to happen this week. Although the boys are going to school tomorrow I am not sure how long they will stay there for. I spent some more time going through the cupboards before having a relaxing afternoon in front of the TV. With everything going on we wanted to ease ourselves back into the week. Let's face it lockdown life is not very exciting to write about.
Monday 4th January
Kids went back to school today and were very excited to be back seeing their friends. As we had seen no one before lockdown and no one after. Only it didn't last at 8 pm on a briefing from Boris we were told that schools were shutting until Feb half term. I felt very angry by the fact that they had to go back for a day, It seems stupid to have let them go back for one day to mix and potentially pick up every. Unsurprisingly we had panicked communications from both schools. No photos today. Although there were a lot of political memes
Tuesday 5th January
The first day of home school went okay. Charlie has google classrooms which means he mostly is self-sufficient (apart from asking for the answers or help). We only discovered the classes in the afternoon. In the morning he had some exercises from old workbooks we had leftover from last time. It seems that they set enough classes for half a day. Although he is not keen on doing DT and computing. Harry practised some letter writing and they both did Hama beads. I am regretting giving the majority of our beads to the boys after school club since I think they are going to get a lot of use over the next couple of weeks. As it is something they can do together with minimal input.
Wednesday 6th January
Day two did not go as well. Charlie resisted doing his work which I find hugely frustrating as when he actually sits and does it he can get it done in half a day. Harry was just bored and destructive. He wants to spend the day doing craft and understandably can not do independent learning at four. I did wonder if we were going to make it through the day at lunchtime while the boys were building giant wotsits out of their lunch. My job is client-facing and we need to be proactive in our communications but that is so difficult when you have two children at home.
Also, today was internet change over day. My husband had changed the contracts so that we the new broadband apparently allowed more devices. It was also slightly cheaper. My office is right at the back of the house and as far away as you can get from the router. Today wifi did not work. So calls had to be done from the kitchen table. Not ideal having us all in one small space with mobiles and teams going constantly. The small saving that was made on the broadband got eaten up by the need for a booster. There is a certain irony to it. My motto has always been if it is not broken don't fix it.  By 3.30 I had given up and used my lunch break to take the kids for a walk.
Thursday 7th January
Hoping for a better day. But Charlie's school had not loaded in anything for Google Classrooms so instead, after much discussion, he did Mondays work. The day he was actually at school. If he does nothing then he will sit on tech all day. Discovered that Harry's school had sent through some work. So we looked at the various alpha blocks and number blocks videos. Also practised some more writing and drew a dinosaur and labelled its body parts. I also ordered some early readers so that we can read every day. He loves reading and I don't want him to fall out of love with it. This way we also don't need to go to school to swap books.
Friday 8th January
Day off! To think I was considering going back to work on a Friday. We went out early for a walk to another local NT.  It was cold and foggy so when we arrived it was white! The boys loved the frozen pond, sitting on tree stumps having snacks and looking at the deer. Although I think the highlight for Charlie was collecting all the ice off of the plants and making a snowball to throw at his mother. It was exactly what they needed and they declared it was the best day ever. I will have to see if I can find another local walk that we haven't done for next Friday. The afternoon was spent watching a film and chilling out since we have a lot of DIY planned for the house over the weekend.
I only had my mobile so didn't manage many good pictures of the deer as they were close but not that close! Plus I didn't want to scare them by getting too close. This was the best although my phone does that whole blurry pixel thing…
Saturday 9th January
The bed that took 12 hours to put together. In an attempt to give Charlie some space to do his school work. And to stop everything being done at the kitchen table. Over Christmas, I brought him a new bed with a desk underneath it ( I must have foreseen the whole homeschooling thing).  It will see him all the way through the tween and teenage years.  His old bed although only four or five years old was very cheap and had become very rickety. It was a fad it had a slide and hideout area. Both of which he has outgrown.
What I had not anticipated was the fact it would take 12 hours to put together. And it is still not finished with the cupboard doors needing to be added to the stairs. It is huge. It is very heavy. It will be an absolute pain in the backside when we do eventually move. But it gives him some hanging space, more draw space and a good-sized desk which we will get a cheap monitor for. So he doesn't need to do his schoolwork on the laptop. I had no idea it was going to take all day though.
I did my best to help and keep Harry entertained. We made a catapult from one of Charlie's old craft subscription kits. Again something I had brought on the previous lockdown in the attempt to do some STEM at home. But he was never that interested so we cancelled them. Harry on the other hand who is far too young for them loves building anything and everything. There is one more left which I am sure we will do shortly. I may see if they have any special offers running and look at setting it up again for him. I also organised the homeschooling corner in the kitchen. Bringing in one of my sets of craft draws to be filled with all the homeschool stuff that's been littering the kitchen.
Blog posts this week
I am surprised but did manage a couple of posts this week. I suspect until we have to stop multi-tasking so much in the day new posts will be limited. As by the evenings I am worn out. Plus I also have to catch up with the corporate job when I can due to having to home school. I will try and keep these 365 posts up though. As the boys are bound to want to look back and see what we got up to during this time.
I am also pleased to announce that there will be ADs here next week, we are just configuring the work in the background. Hoping to spend time on driving more traffic to the blog to capitalise on it.
No plans for next week other than to try and get better at multi-tasking. For the boys to do all their school work and for me to finish a craft project. I wonder what our chances are?
You are invited to the Inlinkz link party!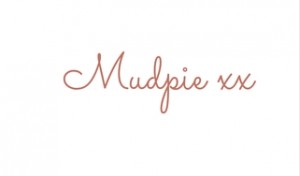 If you've liked this post please follow me on my social media channels:
Mudpie Fridays: Twitter | Instagram | Facebook | Pinterest | LinkedIn