Welcome to the Blogger Club UK!!
I co-host this new linky & community with the lovely Becky from Cuddle Fairy and Debbie from My Random Musings. The linky runs from Wednesday to Friday where all bloggers are welcome to add any type of post they like. Reviews, recipes, parenting, fashion & any other family friendly posts are encouraged to join us. The Blogger Club UK community & linky is not limited to the UK – we'd love to have bloggers from all over the world join us.
Blogger Club UK aims to create a community of like-minded bloggers looking to support and promote each others posts through various social media channels. The #BloggerClubUK community is active on Pinterest, Twitter, Instagram & Facebook. We are all passionate about blogging and helping other bloggers achieve their goals. We would love for you to join us in the journey.
#BloggerClubUK Facebook Page
The Facebook group is hosted by the three of us and Laura from Life With Baby Kicks. To date, it has been doing very well with lots of active members participating in daily threads to support one another on social media & blog comments. We also have monthly follow threads & bonus weekly threads. Plus there is a weekly support thread designed for all your questions and to draw on experience of all our lovely blogger members. Naturally members may participate in as many or as few threads as they like. The full rules for the group is located in the pinned post.
If you'd like to join the Blogger Club UK Facebook group, please send visit our Facebook page, hit "join" & let one of us know so we can approve you.
Why Link Up to #BloggerClubUK?
With so many linkys to choose from, it can be hard to know which ones are worth your time. We have made some tweaks to our linky to ensure that everyone who links up gets the maximum promotion!
Visibility – With 70+ linkers every week, you are guaranteed to be seen by a large amount of people
Twitter reach – Tag us in your tweets (@randommusings29 @mudpiefridays @cuddlefairy) for three retweets, reaching a total of 35,000+ people!
Comments – Becky, Debbie and I will comment on several posts that catch our eye each week. And don't forget that one of our main premises of the linky is to share the love – be seen and commented on by our linkers!
Good quality back links – We will have a feature post each week. This post will be linked to on all three of our blogs. With my DA of 40, Becky's of 44 and Debbie's of 31, those are some good backlinks for your blog!
#BloggerClubUK Linky:
The linky will be open from 6am Wednesday – 12pm Friday GMT.
Join us in the #BloggerClubUK community. Add your linked posts to our group Pinterest board & Facebook Page. Use #BloggerClubUK on Twitter & Instagram for a RT / like. More about the community below.
If you would like a reminder then please email me at mudpiefridays@hotmail.com or tweet me @mudpiefridays and I will add you to the list.
#BloggerClubUK Linky Rules:
Add our badge to the HTML / Text portion of your post, you can find the badge in the sidebar opposite. Or if you would prefer please link back to this page using the #BloggerClubUK. If you need any help linking up, read Becky's Linky Guide or tweet us (@MudpieFridays @CuddleFairy @randommusings29), we are happy to help!
Please comment on one each of the hosts post & one other. Feel free to comment on more but please do those 4 as a minimum! The more comments you leave, often the more comments you get back in return & that strengthens the community.
Link a maximum of 2 post a week. Any type of post is welcome to link up.
The Blogger Club UK Community:
Pinterest – Add your Pinterest name to the comments or tweet one of us to be added to the group board. You may pin your Blogger Club UK posts to our group board, up to 2 posts per week.
Twitter – Tag myself, Becky or Debbie for a RT after linking up! @MudpieFridays @CuddleFairy @Randommusings29, use the hashtag #BloggerClubUK. We encourage you to RT each other & in turn increase each other's reach.
Instagram – Use the hashtag #BloggerClubUK. We can go through & give each other a like, again it's a nice way of helping each other out.
Facebook -Join our Blogger Club UK Facebook page to submit your weekly posts. We will be holding like and sharing threads for you to participate in and spread the blogger love further. Please encourage your blogging buddies to join the group and share their linked up posts as well.
Click the most recent linky below to join the #BloggerClubUK. You can also find Debbie, Becky & I on our social media.
My Random Musings: Twitter | Instagram | Facebook | Pinterest
Cuddle Fairy: Twitter | Instagram | Facebook | Pinterest
Mudpie Fridays: Twitter | Instagram | Facebook | Pinterest
Thanks for stopping by, we hope to see you in the #BloggerClubUK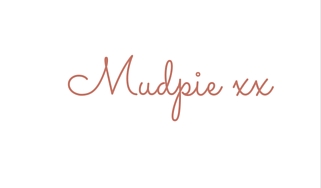 googlef521dc89b6ab39ee