Fabulous 5 Day Kid Friendly Itinerary for The Isle of Wight. Over the Summer the boys and I spent five days and four nights in the Isle of Wight. We have visited before. But I had totally forgotten just how brilliant The Isle of Wight is for kids. In fact, I would probably go as far as to say that the Isle of Wight is the best UK holiday destination for kids. Not only is there is so much to do, but it is all close by so there is very little time in the car. With lots of beaches to choose from and generally milder weather than the mainland, it is a very family-friendly UK holiday destination.
Fabulous 5 Day Kid Friendly Itinerary for The Isle of Wight
The boys decided that our trip to the isle of Wight was the best holiday ever. This year we did over 4000 miles on a UK Road Trip visiting the West Coast of Scotland, the Isle of Skye, North Wales, Suffolk and then the Isle of Wight. So that is quite some claim. With this in mind, I thought I would share our Fabulous 5 Day Kid-Friendly Itinerary for The Isle of Wight.
Day One – Morning
We arrived on an early morning ferry into Cowes from Southampton. Due to the close proximity to the port, our first stop was The Garlic Farm. There is a lot to do there. With a small play area, chickens and a tractor ride around the farm being the most kid-friendly. Next to the play area, there is a wildflower garden and in previous years there was also a sunflower field. There is also a shop selling garlic related produce, where we picked up some garlic to plant in our own garden at home. There is also the opportunity to try some garlic ice cream and eat garlic bread in the cafe. Or if you are looking for something other than snacks there is also a restaurant where you can eat amongst the agapanthus.
After the Garlic Farm we headed to Butterfly World. This was because the boys had seen the brown signs on the route and had begged to visit. It is actually closer to the port than the Garlic Farm. So you may want to visit first to avoid going back on yourself as we did. Butterfly World does cost to enter a family of four is £24.99 with the ability to return in the next seven days. We were there for about an hour. The boys enjoyed trying to feed the butterflies with sugar water. Before marvelling at the koi in the Japanese gardens. There is also a small garden centre and cafe on site.
For lunch, we headed to Ventnor where our Airbnb was to pick up groceries and check-in. If you are local to Ventnor then there is a cafe called Besty & Spinky's which is right next to the Paddling Pool. So just remember to make sure you have their swim bits ready. With clean public toilets and lots of picnic benches, it is a great place to spend an hour so so relaxing.
Day One – Afternoon
In the afternoon we headed to Shanklin Beach. There is plenty of parking along the prom and a large car park around halfway along. When we arrived on a busy sunny afternoon we still managed to find a space in the car park which is located next to the Pirates Cove Adventure Golf. There is an arcade on the other side. Which also has inside crazy golf for when the weather is bad. Along with plenty of options for ice cream.
We chose Pirates Cove Golf which cost £7 for a child of £8 for an adult. Next door there is also a Dinosaur version with special offers if you play both courses. The course was great fun with lots of challenging holes. Harry especially enjoyed playing under the waterfall. After we spent some time on the beach eating ice cream and running in and out of the water. We then returned to our accommodation but if you are looking for dinner options then there is a delicious looking fish and chip takeaway on the beachfront.
Or you can walk up into the old town to have dinner in Pavarotti's Italian Restaurant. If you would prefer a pub there is the Vintage Inn or The Crab. When we were visiting we found Shankin old town very busy so I would recommend booking in advance. If the walk up the hill is too much for sandy toes and little people then there are also car parks in the village.
Day Two – Morning
Book the morning session at Tapnell Farm Park based near Yarmouth and you will not be stuck for things to do. As well as the Farm Park there is also an Aqua Park, the only football Golf on the Island, Clay Pigeon Shooting and Archery. All activities need to be booked in advance and are all payable separately. The fact that everything is in close proximity means if you have different aged children it is easy to mix and match activities Also close by is The Cow which claims to have the best burger on the island. But be warned you really do need to book this a little way in advance as there was no availability in August at all when we visited.
With a nine and five years old we went to the farm park where the session ran from 9.30 am to 1 pm. We didn't stop the whole time, with go-karts, numerous play areas, bouncy pillows, mini-golf, crafts, farm animals and sledge slides. There are keeper talks and a soft play where sessions need to be booked in advance online. We didn't even have time to eat. Don't worry if you forget the picnic as there is a cafe on site selling sandwiches and cakes. A family ticket for two adults and two children costs £47.90. The afternoon session runs from 2 pm-5 pm.
Day Two – Afternoon
After a fun-packed morning head to Compton Bay for a much quieter afternoon. Compton Bay is recognised as one of the best beaches on the Isle of Wight to find fossils. With its rugged coastline and different coloured sands, it makes a great place to soak up the sun. There is a National Trust carpark which is only a ten-minute drive from the farm park. It is quite large and we did not have trouble finding a space despite it being the middle of the day, hot and the Summer holidays! The carpark is free for NT members but if not you can pay by cash, or via Pay by Phone. Please note the signal is not very good and many people were struggling to download the app. There are also toilet facilities and a water tap in the carpark.
With steps down to the beach, it is easy to get onto the sand. We found that if you turn left and walk along it gets quieter and we even almost had the whole beach to ourselves at one point. This is also the best place to find fossilised bones, wood, fossils and the famous dinosaur prints. We also found quite a bit of sea glass. As the tide goes out it reveals Hannover Point leaving behind rocks to explore and pools to nose in looking for treasures. If you are self-catering and not in a rush to return then it is also a lovely spot to watch the sun go down.
Day Three – Morning
No trip to the Isle of Wight is complete without a visit to Osborne House (part of English Heritage) we booked in advance for when they opened. This is the time you can go into the house which is where we headed first. There is plenty to bribe the little ones including ice cream at the beach and the play areas. The walk around the house took us about thirty minutes before we headed to the beach. It is about 1.2km to the beach from the house, mainly downhill. So if you have little people you may want to catch one of the courtesy minibuses. But please do not miss the beach out. As the ice cream is very good and the boys had a lovely time sitting on the small shingle beach looking for sea glass. With lovely views across to the mainland.
Day Three – Afternoon
The good thing about Osborne House is that you could easily spend most of the day there. As there is also a walled garden and Swiss Cottage with a great play area and a little cafe selling tea and cake. It really is up to you. Mine were keen to spend some more time in the sea so we headed to East Cowes which is just along the coast. The only thing I would say is that it is a shingle beach that drops off quite quickly. So probably not suitable for toddlers. But you can park on the road and there is the Shoreside Cafe.
If you are looking for somewhere to watch the sun go down then Gurnard Bay is your best bet. The village green playground leads down to a mixed shingle and sand beach. Instantly noticeable from the little row of green beach huts. When we visited we could not park on the road as it was very popular. This is not surprising as it is meant to be the best place on the Island to watch the sunset.
Day Three – Evening
An alternative to playing on the beach while the sun goes down is a trip to Shanklin Chine which is illuminated in the evenings during peak season from 7.40 pm. There are two main car parks in Shanklin old town. One right in the centre of the old village which is signposted. Vernon Meadow Pay and Display Car Park, Eastcliff Rd, Shanklin PO37 6AA. The other is a little bit further out still only a few minutes walk. We found that it had plenty of space when we visited while the one in the village was full. Landguard Road Car Park, Shanklin PO37 7JU.
There are several souvenir shops, pubs and a place to buy snacks and slushies. The Chine has steep steps so not suitable for buggies but you would be okay with a carrier. We entered from the village end and walked down towards the beach before circling around and going back out the way we came. If you want then you can leave at the beach end and not have to walk back up the steps. There is a cafe towards the bottom next to the aviary where you can buy ice creams, snacks and drinks. There are several waterfalls and bridges which are lit up with coloured lights. Plus a small museum with memorabilia from the Victorian era when the Chine was originally opened. The boys enjoyed being out at dusk. We spent about an hour in total there.
Day Four – Morning
Spend the morning at the beach. If you after long sandy beaches, a pier with arcades and plenty of places to rent sunbeds then Sandown is your quintessential English seaside holiday resort. Although parts of it have been hit hard by the pandemic with a number of the beachfront hotels no longer open. There is plenty of space for the kids and a number of cafes and bars are still open. A large car park just off of the front as well as on-road parking if you are early enough to get a space.
Looking for something which is a little less commercial then head to St Helens which is a short drive from Sandown. If you are a National Trust member then you can park in the St Helens Duver car park (PO33 1XY) and reach the beach over the dunes. It is much less commercial with a small cafe and toilets at both ends, one private and one run by the National Trust. When the tide is out there are also some rock pools for the kids to explore.
Day Four – Afternoon
In the afternoon try Sandham Gardens which is located in Sandown. With several different activities, there is bound to be something that appeals to the children. Dino Golf was a big hit with the boys especially as the T-Rex actually moved. Reasonably priced at £7 for an adult and £5.50 for a child it is a lovely course. Each hole gives you information on how to get par plus an alternative more challenging route. The boys were very impressed with the fact they managed to get a couple of hole in ones. We also tried out the go-karts which are £4.50 for six laps. Electric powered they are suitable for children over 4 years old taller than 106cm. Under this age then they need to be accompanied by an adult (which is free). The grins on the faces when they came off said it all.
Also on-site there are some bouncy nets that cost £15 for two hours. Children 5 & over cost £13.50 for the two hours, 3-4-year-olds cost £7 and must be accompanied by an adult, also £7. There is also a large free play area next to some sports courts.
Day Four – Evening
Every Thursday throughout August The Needles puts on a firework display. We arrived around 6.30 and there was plenty of places to park. We ate and watched the sun go down. Before filling up little glass bottles with coloured sand and watching a man blow some glass vases. There are a few little rides, mini-golf and the chairlift which are also worth exploring. The fireworks did not start until 9.30 in the evening so there is plenty of time to explore. The fireworks are in a field opposite and so we decided to watch them from by the car. As getting out of the carpark is a little hectic!

Day Five & Home Time
We booked a late afternoon ferry back to the mainland. For this reason, I really wanted to find something that would wear the kids out but also be close to Cowes where we catch the ferry from. Robin Hill is only a fifteen-minute drive and with 88 acres to explore. There s something for everyone. The boys really enjoyed the 4D Cinema trying out a couple of different films. Each lasts about ten minutes and we really enjoyed the roller coaster one. Then it was onto play areas aplenty, a maze, a bird of prey show and high nets. There is also various slides and the opportunity to pay a little bit extra to go on a toboggan run. Family entry cost £50 and you can return free of charge within seven days.
I really do love the Isle of Wight it is really set up for holidays with kids. When I asked the boy their favourite break of the Summer Isle of Wight was top of the list for both of them. Have you been?
I would love to hear about your experiences in the comments below. Please share Fabulous 5 Day Kid Friendly Itinerary for The Isle of Wight with your friends and family.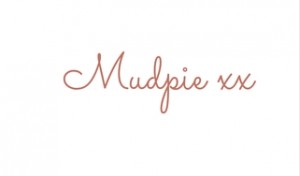 If you've liked this post please follow me on my social media channels:
Mudpie Fridays: Twitter | Instagram | Facebook | Pinterest | LinkedIn
PIN Fabulous 5 Day Kid Friendly Itinerary for The Isle of Wight