Travel Plan in Istria Croatia: I have wanted to visit Croatia for several years. Drawn to it by the long hours of sunshine, its picturesque beautiful beaches and turquoise water. Coupled with medieval hilltop towns and Roman ruins, two of the things we love about one of its neighbours, Italy. It feels like the holiday destination which can give the kids the beach time and fun they need but also the adults the culture and history that we crave.
Which is why I am thrilled that we are going to visit Croatia in May half term. We are staying in the Istria area near the town of Porec with Canvas Holidays. It is a wonderfully practical destination when travelling with kids from the UK. We have arranged flights into Pula which is about an hours drive from our campsite. One of the benefits of flying to Croatia especially with little ones is that is only a short two hour, twenty minute flight from Gatwick. The other is that Croatia on average will have more sunny hours in May than the South of France and Corfu.
Travel Plan in Istria Croatia – Activities
There are a number of places we are hoping to visit during our stay. There is so much you can fit into a Croatia itinerary. As well as making the most of the facilities on the campsite. Monkey has already got his eye on the waterslides….
Roman Ruins in Pula
Since we fly in and out of Pula I am hoping we will get a chance to explore. The most iconic landmark in the town is the Amphitheatre. It is Croatia's best preserved ancient monument and the worlds sixth largest surviving arena. There is also an impressive looking archway the Arch of Sergians.
Brijuni National Park
A day trip by a short boat ride. There are two islands which you can actually visit via a tour, mini train or by hiring a golf buggy. We are hoping to grab some snorkel gear for kids and be able to give Monkey the opportunity to try snorkelling for the first time. Since the turquoise waters are extremely clear and there is a lots of fish life. There is also lots of other things to see on the islands, including ruins, a museum and a 1600 year old olive tree. Also I think Monkey has his heart set on finding dinosaur foot prints.
Explore Porec
The town itself has a UNSECO site – the Euphrasian Basilica. Once a place of secret worship the intricate mosaics some made of semi precious stones is the biggest draw. I can imagine walking around the the multi coloured houses in the Old Town. If the weather really doesn't play ball then then we may consider another day trip to the Baredine Caves.
Visit Rovinj
Have fun on the beaches
Almost all the beaches on the Istria coast are pebbles or rocky, but that doesn't mean they are not suitable for the boys. Many have a shallow slow decent into the water. They are some of the cleanest beaches in Europe with many facilities such as deck chairs, umbrellas, pedalos and refreshments. If you are really lucky then there is also the chance of seeing a pod of dolphins although we may go on a boat trip to increase the probability. You can find out more information on the Istra website.
Try our the local food and wine
"Istria's international profile as a fine purveyor of quality olive oil, truffles, both white and black, and wine is growing at breakneck speed," says Telegraph Travel's Hugh Morris.
When asked Monkey's favourite dish is rare steak with black truffles. So he will be in his element with the local cuisine. I am also keen to try out some popular Croatian dishes. Such as the black squid ink risotto, a slow cooked beef stew known as Pasticada. Strukli which is a baked dough, cheese and cream dish and Sarma stuffed cabbage rolls. Plus if we are really lucky Hubby and I may also get the chance to try our hand at Croatian wine tasting. Out fo traditional clay vessels.
There is so much to do that I am not sure a week will be long enough. Plus this is only one small area of Croatia. I can see us wanting to return to explore different areas.
Have you been to Croatia? I would love to hear about your experiences in the comments below.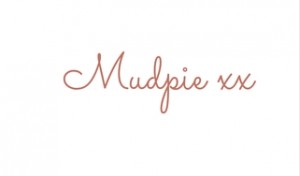 If you've liked this post please follow me on my social media channels:
Mudpie Fridays: Twitter | Instagram | Facebook | Pinterest | LinkedIn