AD- We were gifted the climbing frame featured in return for this blog post – Wickey Smart Queen Climbing Frame Review
Wickey Smart Queen Climbing Frame Review. We have really appreciated our outside space in the last couple of years. The boys particularly being outside at every opportunity. With a newfound love of the garden, we wanted to give them a new climbing frame. Charlie is now nine and so we needed something which is on the larger side, that would also provide interest for him. Yet at the same time meet Harry's needs at five.
This is where Wickey's climbing frames come in. They have so much choice I was confident that we could be able to find something to suit our needs. When asked the boys had a very specific list of requirements. It had to have a slide, a lookout, climbing net, ideally two sides so they can play with their much loved NERF guns and of course, it had to be a double swing set. The Wickey Smart Queen Climbing Frame met all these requirements and more.
Wickey Smart Queen Climbing Frame Review
Ordering & Delivery
The Wickey website is incredibly easy to use and place your order through. You can search by platform height either under 120cm or 150cm and over. As Charlie is nine we opted to look at all climbing frames with a platform height of 150cm. They also sell a number of climbing frames which combine with a playhouse. Once we had selected the Smart Queen Climbing Frame we could go on to select the colour of the slide and the tarps. There is plenty of choices and the combinations mean that you can personalise it to your child favourite colours. Once ordered delivery takes around 11-16 days. I was impressed by the fact that been though we have recently gone through the pandemic and Brexit that our climbing frame arrived well within this time period.
You can arrange a specific date for delivery with the courier. One thing we were not prepared for was that our climbing frame was delivered on a roadside basis. This means that you effectively need to unload it for yourself. If we had known this then we would have arranged a delivery date where we were both at home. It is delivered on a pallet but you need to take it off in order to be able to move it. The next result was that we ended up with a large pile of different shaped wood to move up our driveway. A bit of a rookie mistake.
Features of the Wickey Smart Queen
The Wickey Smart Queen is much more than a climbing frame. It comes with the following

2 adjustable swings
Rope ladder
Picnic table
Climbing wall – one straight with climbing stones and another angled with climbing rope
Balance bar
2 wobbly bridges
Slide
Serving Counter with phone
Scramble net
Integrated sandpit
Ship's wheel
Racing steering wheel
Telescope
Periscope

All of the wood is pressure treated to make it stand the test of time. All wooden componentry comes with a 10-year guarantee to give you peace of mind. The guarantee only applies if you also purchase and use the Wickey anchor set with your climbing frame.
The Wickey Smart Queen is multi-configurable. This means that it is possible to move elements around to fit your space. We did make some alterations as to where we placed the slide and the swings to make sure they fitted in the space we allocated. This is great flexibility.
The slide comes with a water connection so that you can run water down it if you would like. Ideal if you are sliding into a paddling pool.
It comes with a variety of different height platforms two at 150cm and two at 120cm which makes it a great choice for our age range.

Assembly of the Wickey Smart Queen
Due to the size of the climbing frame (7.87m x 2.45m), we arranged for some of the garden to be cleared. We also put down black matting with the intention of adding bark chippings on top once it was finished. As you are required to cement in the anchors we knew this would be a permanent structure. Then we set about putting it together.
The boys absolutely love the climbing frame and have hardly been off it. Yet construction at best is complicated at worse frustrating. Saying that it is worth it because they are so happy with it. But I do think you need to go into this with your eyes open. Something we did not. I would say we are pretty average DIYers and my husband has many of the tools required to put something like this together. Yet it took us a substantial amount of time to complete it. Six weeks in total, and that is 2-3 evenings a week and includes 6 full days over the weekends.
Unfortunately, the good British did not help matter as we could not use power tools in the rain. We would have been able to complete it quicker if the weather had been on our side. I would suggest seeing if you can get family or friends to help. As there are times when you need more than two sets of hands.
Things to be aware of when assembling the Wickey Smart Queen
95% of the wood come undrilled, so you need to measure them and make the holes yourself. This does add a lot of time to the build and does increase the chances of making a mistake.
We received a 10mm drill bit with the delivery but ended up needing to source a 12mm one to attach the swings. The climbing wall needed an unusual size allen key which we also had to find as it was not provided.
My husband had difficulty following the instructions as they are not very detailed and there was some confusion in places on which piece of wood was required.
You need to cut the tarps yourself. Measurements are provided so it is straightforward for the rectangles but we did find the turrets challenging. As no angles for the triangles are provided. Plus there is no extra so if you make a mistake then you would be turretless. A simple way around this would be to supply a paper pattern.
Safety anchors are needed for the climbing frame. These do need to be cemented into the ground. They are right-angled shaped with a little shelf. We made our four towers and then had to lift them onto the right angles. As you can appreciate this is not only heavy. But there is a significant margin of error as all four need to be in the right place at the same time. In hindsight, I would literally build the towers in situ and do each anchor in turn. This is not clear in the instructions.
Wickey Smart Queen Climbing Frame Review – Our Conclusions
Despite the lessons learned with building our Wickey Smart Queen the boys absolutely love it. To watch them play and enjoy their time outside is lovely. They will happily play on it for hours. The fact that there is so much to do on it and it has so many little hidey holes works for both of them. They will get so much use out of it and it gives them something they can do together. It has provided a focal point for our outside space and we have plans to build the rest of our garden around it.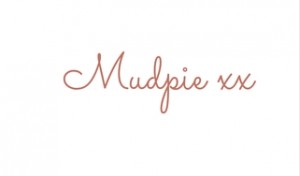 If you've liked this post please follow me on my social media channels:
Mudpie Fridays: Twitter | Instagram | Facebook | Pinterest | LinkedIn